A Dublin teenager has won $50,000 in a US gaming competition.
Joshua Juliano, 17, known online as "lolb0om", placed 58th out of 100 gamers competing to win the Fortnite World Cup in New York.
Around 40m players competed online to have a chance to play in the cup, but only 100 made the cut to the stage at the Arthur Ashe Stadium in Queens this weekend.
By reaching the top 100, the student was guaranteed to come home with $50,000, but was competing to scoop the top prize worth $3 million.
The top spot was claimed by "Bugha" AKA Kyle Giersdorf, a 16-year-old from Pennsylvania in the United States.
The second, third and fourth placed players also became millionaires.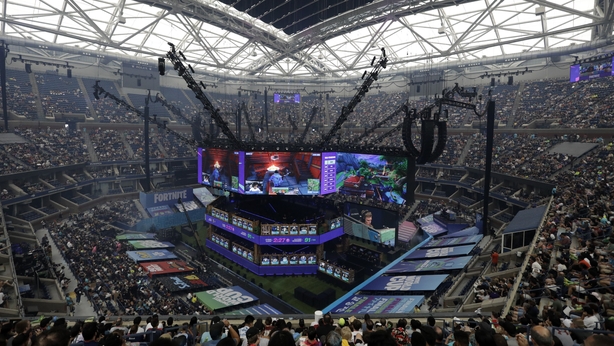 Speaking to RTÉ News, Joshua said he gave the competition his best shot.
He said: "I gave it my all for you guys and all those who supported me through this journey. I got unlucky with some of my games in which I feel I could of played better."
The teenager, who will begin sixth year in September, said he felt honoured and proud to have competed against the "best of the best".
The Fortnite game is a "battle royale" in which players are dropped onto an island, where they have to find weapons, build things and eliminate fellow gamers until one is left victorious.
The event had an overall $30 million prize fund awarded to players across the weekend, and the huge prize pool made this World Cup the biggest e-sports event in history.
Sad I performed badly on the day, but still really happy to get to play against the Top 100 players in the world and be on stage. Hopefully I will do better in more tournaments to come. GGs

— lolb0om @ NYC ✈️ (@lolb0om) July 28, 2019