As Boris Johnson crosses the threshold of perhaps the most famous doors in the world - Number 10 Downing Street - it is straight down to work for Britain's new Prime Minister.
As soon as the black door closes behind him, he will immediately be faced with pressing questions about the daunting task of leading the UK through one of its most difficult political crises.
The man greeting him, will be Mark Sedwill, the Cabinet Secretary and Britain's top official.
As head of the Civil Service, he will ask Mr Johnson some key questions about how he wants to govern, the moment he sets foot in the door.
Unlike the US, Britain's political system does not allow for a careful transition between administrations.
Lord Gus O'Donnell was the man there to greet Labour's Gordon Brown when he took over from Tony Blair and also the Conservative leader David Cameron, when he took on the role of Prime Minister.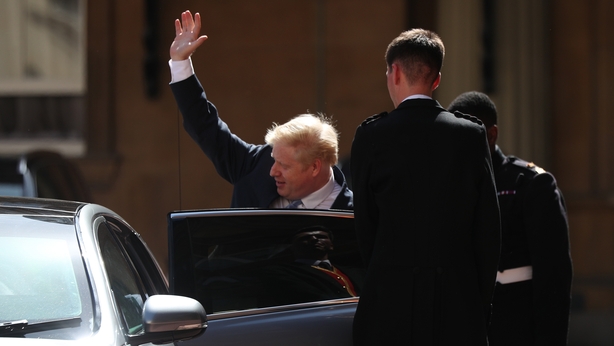 Speaking to the BBC's Today programme this morning, he outlined what happens:
"The staff is lined up the corridor and they clap in the new Prime Minister."
An hour earlier, they will have clapped out the old one, Theresa May.
"It's quite an emotional feeling, because they will have created bonds with that previous Prime Minister," he says.
Mr O'Donnell who acted as press secretary for former British Prime Minister John Major, recalls the moment he was confirmed as the new Prime Minister in 1990: "I remember when Margaret Thatcher went and I actually came in with John Major... That was quite a tricky time."
John Major's wife, Norma is reported to have turned to a friend and asked, "Is it going to be all right?"
Upon entering the Cabinet room with the new Prime Minister, Mr O'Donnell recalls: "That's when it all starts, I remember David Cameron putting his hand on his forehead and saying 'Oh My God this is real!' And it gets worse."
A plan and a cabinet shake up
The new British Prime Minister today promised Brexit by October the 31st with "no ifs, no buts," stating "never mind the backstop, the buck stops here."
He promised that ports and banks would be made ready for Brexit and said he was convinced a deal could be done on Brexit, adding: "To our friends in Ireland, I am convinced we can do a deal without checks on the Irish border."
---
Read more:
Live updates as Boris Johnson becomes PM
Johnson vows to deliver Brexit by 31 October
Six things we learnred from Boris Johnson's debut speech
---
And it is his plans on Brexit that Mr O'Donnell says Mr Sedwill is likely to ask Mr Johnson about first: "There needs to be a plan. There needs to be a plan about Brexit."
He says everything will then be built around that plan, including the naming of a new Cabinet, which is expected to happen later on this evening.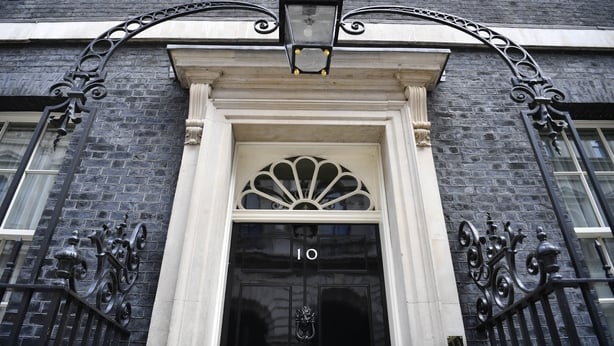 "That should influence the kind of Cabinet he has and that I think is really important for him."
When Theresa May became Prime Minister three years ago, she vowed on the doorstep to deal with the "burning injustices" in society, but instead her time in office was completely dominated by Brexit wrangling.
Her Conservative party and the country have never been more divided, and as his government has only a wafer-thin majority in parliament.
Mr Johnson will have to quickly make some key decisions about who will serve him loyally in a new Cabinet.
Of course, until recently, Mr Sedwill's job has been to implement the Brexit plans of the former Prime Minister.
But despite any personal feelings, civil servants must remain neutral. Mr O'Donnell says: "That's the nature of the civil service. We are there to serve the Prime Minister and the elected government."
And he said it would be unwise for Boris Johnson not to keep the current Cabinet Secretary, due to the continuity he provides.
"He knows about all of the existing plans, he knows how they might be modified. He will bring along the civil service team in Number 10, which every single Prime Minister I've ever worked with in all parties, is actually a team that's incredibly efficient."
But he says Boris Johnson will have to be very clear about what he wants to achieve in order to get things done.
"What we want of a Prime Minister is clarity about what they're trying to achieve. Once you know that you can get to work on how best to achieve those results."
Snap Election
Mr O'Donnell says he would be personally very surprised if the new Prime Minister went down the route of a snap General Election to secure a personal mandate for his political plans.
"In a sense that's a party political matter. The Cabinet Secretary will point out some of the difficulties of having a general election across the holiday period.
"He might also kind of use his eyebrows to say 'Really? Pre- Brexit. With the Brexit party out there? You think that's a good idea? A matter for you Prime Minister."
National Security and the Nuclear Question
On taking up his new role, Boris Johnson will be given the nuclear codes and one of his most terrifying first tasks as Prime Minister will be to write what are known as 'The Letters of Last Resort'.
The four identical, handwritten letters will contain Mr Johnson's decision on what to do in the event that his government is totally wiped out in a nuclear strike, with all those in authority killed.
The letters will be carried on board each of the UK's nuclear submarines, instructing the captain on what course of action to take.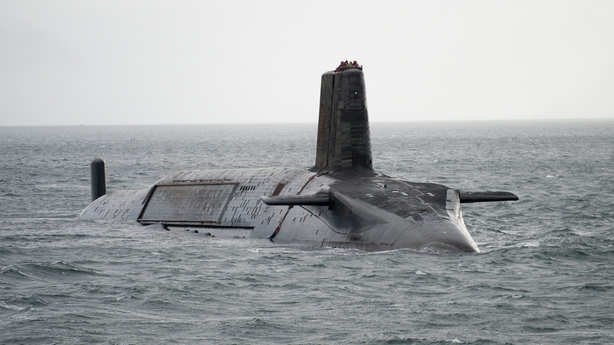 The options open to Mr Johnson will be: to retaliate; to do nothing; to put the submarine under allied command, such as the US or Australia; or he can tell the captain to use his or her best judgement.
The letters, which are written in secrecy and are kept in a safe, are destroyed at the end of each government and have therefore never been read in the past.
As a former Foreign Secretary, this won't be the first time that Boris Johnson will have been ushered into the Cabinet room, where Mark Sedwill will also double as his national security adviser.
However, this time he will be sitting in the Prime Minister's chair at the centre of the table.
Mr Johnson will also be given a briefing by the Chief of the Defence Staff, General Nicholas Carter, along with service chiefs from the Army, Navy and Royal Air Force.
They will inform the new Prime Minister of any current threats the UK faces.
He will also at this stage deal with any phone calls coming in from foreign leaders.