Hospital consultants have launched a new social media campaign, highlighting the impact on patients of long waiting lists.
The first part of the #CareCantWait campaign, from the Irish Hospital Consultants Association, is focused on over 30,000 women who are waiting for gynaecology outpatient appointments.
The highest waiting lists are in Dublin, with nearly 4,000 women trying to access a consultant in the Rotunda, over three thousand in Tallaght Hospital and more than two and a half thousand at the Coombe.
Outside Dublin, the highest waiting lists are at Galway University Hospital, Letterkenny Hospital and Cork University Maternity Hospital.
The National Maternity Hospital on Holles Street is one of three Dublin hospitals that does not submit full waiting list data to the National Treatment Purchase Fund.
Dr. Rhona Mahony, Consultant Gynaecologist

"There are almost 30,000 #women across #Ireland waiting for a gynaecological outpatient appointment with a consultant. It is really quite distressing, mainly for #patients, but also for those charged with giving care." #CARECANTWAIT pic.twitter.com/U0uLgKxfeB

— IHCA (@IHCA_IE) July 1, 2019
Consultants have said the actual number of women waiting for an appointment nationwide is likely to be even higher than 30,000.
The IHCA say lengthy waiting lists are largely due to a shortage of specialist consultants.
Almost one in five permanent consultant posts in the public health service are either unfilled or filled by temporary appointments.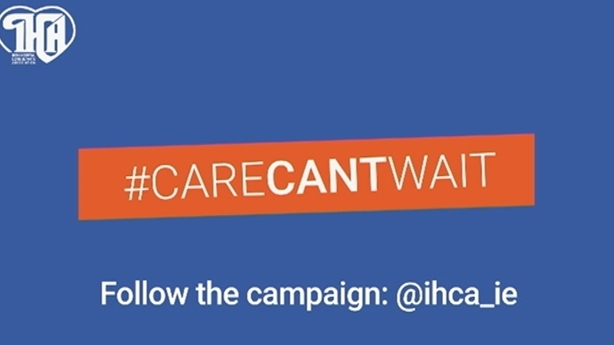 Nationwide, more than 500,000 people are waiting for outpatient appointments, such as mother-of-five, Lesley Anne O'Brien from Clonee, Co Meath.
Two of her children were on long waiting lists before eventually being diagnosed with cerebral palsy.
Ms O'Brien's eight-year-old son Jamie was on waiting lists for four years. The family was initially told he had autism. But a scan in 2016 eventually revealed he had suffered brain damage.
The family say they had to wait another year for the scan to be read, after being told there was only one developmental specialist working part-time in the hospital Jamie was attending.
Ms O'Brien's daughter Sienna is now 18 months old and also has cerebral palsy.
She said Sienna diagnosed at an earlier age than Jamie because the family were proactive in seeking treatment.
Ms O'Brien says long waiting lists mean patients and their families are "stuck in limbo" with late diagnosis leaving children without access to early intervention.
In a statement, the Department of Health said the Government was aware that there were significant difficulties in filling certain consultant posts, but added that the number of consultants had increased by 125 over the past year.
The Department said most of the posts not filled on a permanent basis were being filled by locums or temporary staff.
Minister for Health Simon Harris and Department officials have been meeting with the IHCA concerning the matter in recent months.