The Cabinet will consider a new Climate Action Plan today, which maps out how the Government plans to achieve its greenhouse gas reduction targets.
The plan is being presented by Minister for Communications Climate Action and Environment Richard Bruton and will be published later in the afternoon.
It follows on from a detailed Joint Oireachtas Committee report on tackling climate change.
Ireland has record of significant underachievement when it comes to reaching EU targets on reducing emissions, with even Taoiseach Leo Varadkar admitting Ireland had been a laggard on the issue.
Last year, the Citizens' Assembly demanded the State take a leadership role on the topic.
It recommended that climate change was placed at the centre of Government policy as a matter of urgency.
Subsequently, the Joint Oireachtas Committee on Climate Action held detailed hearings.
Its final report was welcomed by Minister Bruton, who said: "Climate disruption can no longer be ignored - we must respond."
While the plan has yet to be passed by the Cabinet, some of the provisions are widely expected.
It will set out a commitment that Ireland will achieve our EU emission reduction targets for the year 2030.
This is significant given the country is set to miss its 2020 targets and the 2030 targets are more onerous.
An evaluation will take place on how the country can achieve net zero emissions by 2050 and there will be a promise to set out this in law.
The plan will include what are called 'carbon budgets', which are rolling five-year sectoral emission reduction targets for agriculture, transport and other Government departments.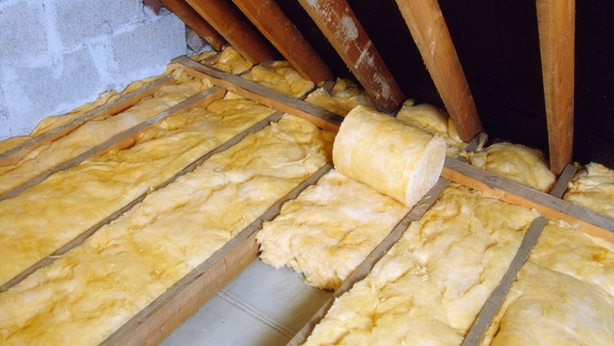 It will greatly increase the ambition to retro-fit and insulate homes, with a new "easy pay-back scheme" to assist homeowners to go green.
There will also be initiatives on increasing the use of electric vehicles, with a special provision for significantly increasing the number of charging points.
On renewable energy, there would be a commitment to secure 70% of generation from renewables by 2030.
Analysts will be watching closely what Minister Bruton plans to do on increasing carbon taxes and, in particular, how he suggests any revenues should be spent.
---
Read more
---
The chair of the Oireachtas Committee on Communications, Climate Action and Environment has said Ireland was "way off track" in meeting its 2020 carbon emissions target and time was of the essence.
Speaking on RTÉ's Morning Ireland, Hildegarde Naughton said she expected that the plan would be a very ambitious one that will contain some of the key recommendations made by the committee.
This includes a plan to elevate climate issues to the same level of importance as budgetary issues and the economy.
She said: "This is a fundamental shift in the way the State deals with climate, where climate will be elevated to the same level of importance as budgetary issues and the economy.
"Where our standing committee will act like a PAC [Public Accounts Committee] for climate. Where we will hold Government ministers, Government officials to account in relation to meeting the targets and the timelines, which I hope will be included in this all-of-Government plan today."
Listen Back here: https://t.co/f4vsBQjm7Q

— Morning Ireland (@morningireland) June 17, 2019
The committee also recommended that the price of carbon should be increased to €80 a tonne by 2030 and re-distributing the revenue generated from this increase back to the public.
Ms Naughten said that it was important to bring all the different sectors together and make sure no one was left behind.
Green Party leader Eamon Ryan said he would like to see the Government commit to net zero carbon emissions by 2050.
Speaking on RTÉ's Today with Sean O'Rourke, Mr Ryan said we must embrace the climate action plan which will lead to a better economy and society.
He said bringing houses up to a high energy rating is "huge" and a system change is needed, adding that rather than just switching cars from diesel to electrical, the Government should consider a car sharing scheme.
Mr Ryan said he believes a poll, which suggests the Green Party has risen in popularity reflects a change in the thinking of the Irish public and that voters are voting for action on the climate and bio diversity.
He added that all parties need to show leadership on the issue and his party is willing to play its part.