A leading campaigner for Travellers has claimed the housing situation for the travelling community has got much worse since the Carrickmines tragedy in 2015.
A devastating fire on a halting site at Glenamuck in Co Dublin claimed the lives of ten people, including five children.
Martin Collins of Pavee Point said it was hoped that this tragedy would be a catalyst to spur on local authorities and Government into action in terms of the provision of Traveller accommodation.
However, he said: "Increasingly, we see Travellers becoming homeless, living in hotels, B&Bs, living in emergency temporary accommodation and doubling up with extended family members on sites, which leads to its own problems around hygiene, fire and health and safety issues."
Describing the accommodation situation as a crisis that is the result of inaction by local authorities and Government, Mr Collins said it was "quite disgraceful" that Travellers continue to live in unsafe conditions while millions of euro in allocated funding has gone unspent.
Various fire safety initiatives aimed at the Travelling Community that came about in the aftermath of the Carrickmines fire were welcomed, but Mr Collins said that many of the Traveller accommodation sites were "inherently and structurally unsafe for people to live in".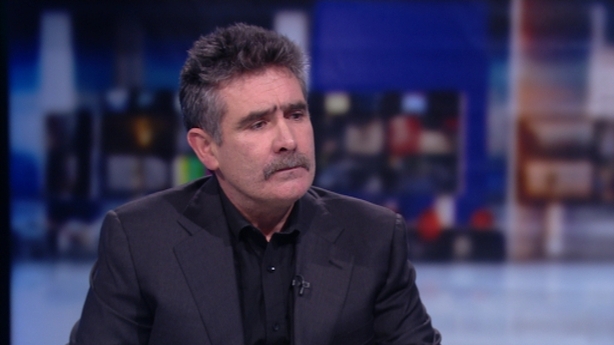 He urged Government to come up with a major financial investment programme for the refurbishment and redevelopment of these sites to make sure they are compliant with health and safety standards.
The inquest at the Dublin Coroner's Court into the deaths in Carrickmines heard evidence from a fire safety engineer who said that Dún Laoghaire-Rathdown County Council was exempt from building regulations in this case as they were temporary housing structures.
The Department of the Environment's guidelines for temporary halting sites said that there should be six metres between housing units, but the inquest heard that the council in this case said the Glenamuck site was not subject to these guidelines as it was an emergency facility.
Mr Collins described this as "shameful", adding "we have many, many families living in similar situations right now and there's always the potential for another tragedy to take place".
A local representative in Dun Laoghaire/Rathdown has said the Council has "woken up to fire safety" on Traveller accommodation sites since the tragedy in Carrickmines more than 3 years ago.
But Sinn Féin Councillor for the area Chris Curran also said that the reality on the ground is that there are still a lot of Travellers in the area living in emergency accommodation, adding that there are situations of overcrowding on some sites.
Mr Curran worked with the families affected by the fire during their relocation from the Glenamuck site to temporary and later permanent accommodation.
He said it's critical that action is taken on the recommendations made by a jury at the inquest into the deaths at the Dublin Coroners Court.
He said "if we don't, it would mean the 10 deaths in Carrickmines would count for nothing and I think that would be an absolute shame."
In a statement today, the Department of Housing, Planning and Local Government said that in the immediate aftermath of the Carrickmines fire, it and the National Directorate for Fire and Emergency Management were tasked with developing an audit and programme to improve fire safety in local authority provided Traveller accommodation.
It said fire safety advice set out in the new Guide to Fire Safety in Existing Traveller Accommodation is "relevant and applicable in all forms of accommodation in which Travellers live, be it standard housing, the private rented sector or caravans, mobile homes or other non-standard accommodation".
The provisions, it said, "are applicable in all halting sites, regardless of the perceived status as permanent or temporary or if the accommodation is housing, caravans or other non standard accommodation".
The department said all local authorities are obliged to adhere to these guidelines.