An inquest into the Carrickmines fire has returned verdicts of misadventure in relation to the ten deaths.
Five adults and five children died from smoke inhalation following a fire at the home of the Connors family at the Glenamuck halting site in Dublin in October 2015.
The five adults and five children who died were Thomas Connors (27) his wife Sylvia (30), and their children Jim (5), Christy (3) and five-month-old Mary, Willie Lynch (25), a brother of Sylvia Connors, his partner Tara Gilbert (27), who was four months' pregnant, and their daughters Jodie (9) and Kelsey (4); and 39-year-old Jimmy Lynch, another brother of Sylvia.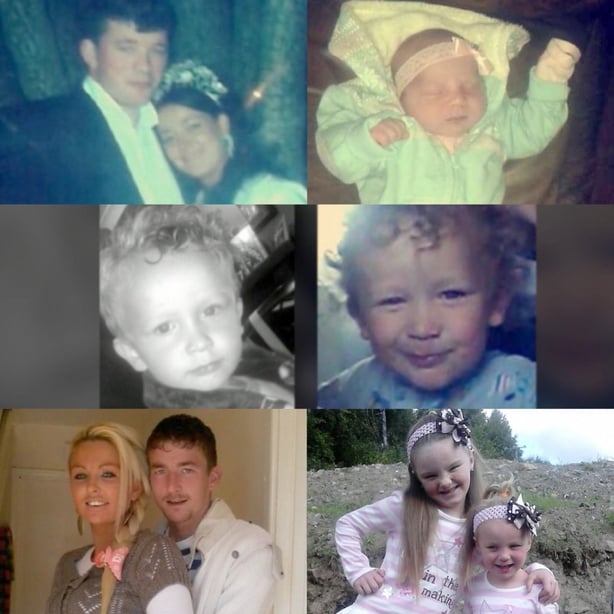 There was applause in the court room when it was announced that the jury recommended a national bravery award to the then 14-year-old youth who rescued a four-year-boy.
The jury also recommended emergency powers be used for Traveller accommodation for the shortest time that was practical, that new fire safety guidelines for Traveller sites be adopted as best practice.
It was also suggested that each site has a fire safety champion, that safety be the most important factor in the positioning of housing units and that lease agreements be specific to Traveller accommodation.
Following today's verdicts the campaign group Pavee Point called for major investment in Traveller accommodation which it said was in 'crisis' despite measures taken in the aftermath of the Carrickmines tragedy.
The Connors, Lynch and Gilbert families issued a joint statement through a solicitor thanking the emergency services, as well as family, friends and members of the public for their support.
They said: "To lost loved ones they are always missed, always loved and never forgotten."
A statement from Dún Laoghaire-Rathdown County Council described the fire was a profoundly tragic event, which has devastated the families and the Traveller Community locally and nationally.
It added that the thoughts of everyone in Dún Laoghaire-Rathdown County Council are with the Connors, Lynch and Gilbert families and their relatives and friends at this very sad and very difficult time.
The jury deliberated for just under three hours after five days of evidence from eye witnesses, members of the emergency services and technical experts.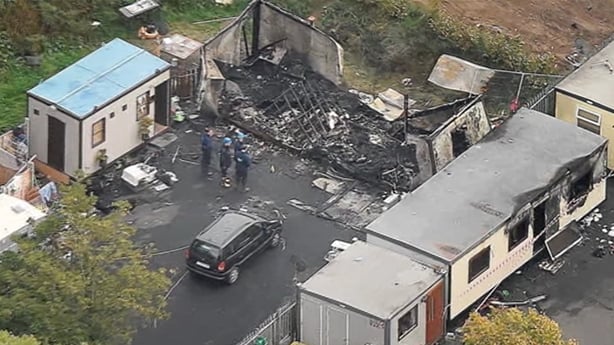 The jury was told it could return verdicts of accidental death or misadventure in relation to nine of the deaths.
Coroner Myra Cullinane said the jury could also return a narrative verdict in the case of baby Mary Connors.
The coroner summed up the evidence today and told the jury of eight men and four women that an accidental death verdict meant the fatal fire was an accident that happened out of the blue.
Or they could return a verdict of misadventure, which meant it was an accident with a risk.
She pointed out there was evidence that a chip pan had been left on and that the adults had their reaction time delayed by alcohol consumption.
Dr Cullinane said the verdicts do not in any way blame anyone or exonerate anyone, but just record a category of cause of death.
In respect of baby Mary Connors, who was taken out of the first portacabin but then placed in a second unit that then also caught fire, the coroner said the jury could consider a narrative verdict.
She said this was a neutral verdict that put the facts into a synopsis and this verdict may encapsulate the slightly different facts as they pertain to Mary.
The coroner said the Government had brought in new guidelines for all Traveller accommodation, including layout, space between units, retrofitting of firewalls and safety training.
Two survivors, Tom and Mick Connors (seen here with Dublin footballer Bernard Brogan), are now being cared for by their grandparents.