Members of the Irish Farmer's Association are staging a sit in at the Department of Agriculture in Kildare Street in Dublin.
They are demanding that the Minister for Agriculture names the meat factories his officials have found to be cheating farmers out of money by secretly trimming beef carcasses before they are weighed.
IFA President Joe Healy said that the protesters, who have brought sleeping bags along with them, will stay in the Department for as long as it takes for the Minister Michael Creed to release the information they are seeking.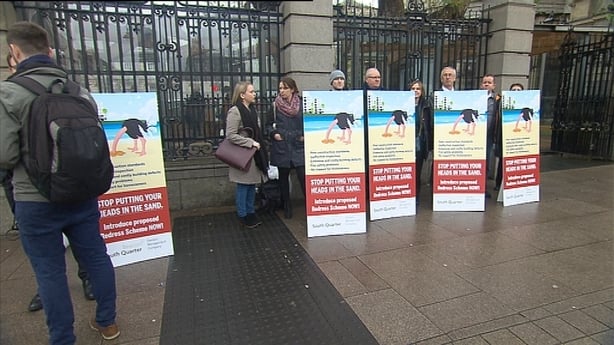 Mr Healy said that the farmers staging the occupation are from all over the country and include members of the IFA Livestock Committee.
He said a deterrent must be put in place to prevent the factories from engaging in such activity.
Factories, he said, have been robbing farmers despite the fact that beef prices and farm profit margin on beef are very low.
The IFA is demanding that fines should be imposed on the factories that engaged in excessive carcass trimming.
About twenty cases of excessive carcase trim have been found by departmental inspectors although the names of the factories involved have been kept secret.
The IFA President said the response of the Minister so far has been pathetic and accused him of a cover up and of "cosying" up to the factories by not giving out more details.
The protesters want a monthly name-and-shame list of factories to be set up and are also demanding a new inspection process for meat factories.