Irish Water has said hosepipe bans are likely to take effect in parts of Laois, Kilkenny and Limerick over the coming week, and the ban may extend further to other counties.
It came into effect in the Greater Dublin Area today, as efforts to conserve water during the current hot spell continue.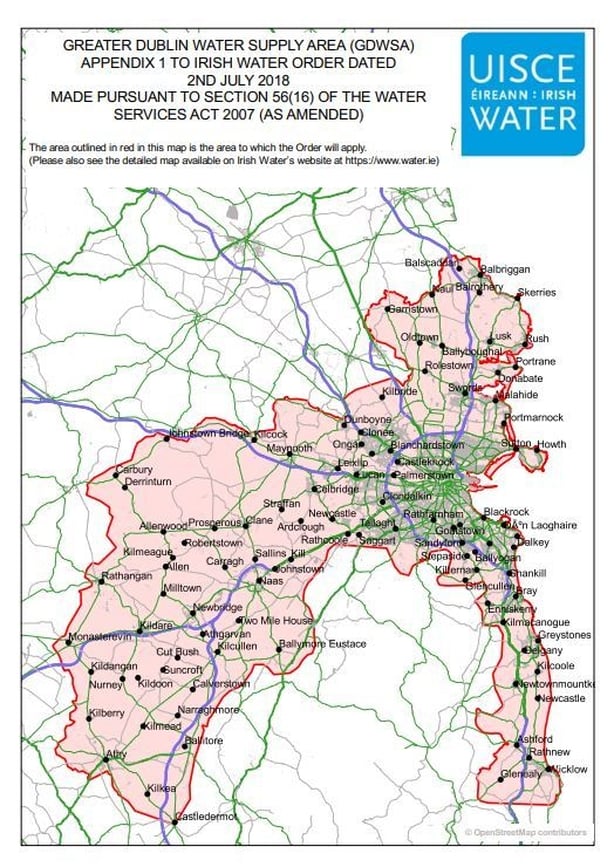 Irish Water has that it will take many weeks and even months for raw water levels to be restored in rivers, lakes and boreholes and for treated water levels to be restored in its storage reservoirs.
It said the measures it has taken, including the hosepipe ban, will be in place for weeks and possibly months.
Met Éireann has said the country is on the brink of a nationwide drought.
It said that no rainfall has been recorded at 24 of its 25 weather stations for the past 12 days.
Forecasters added that if this situation continues for three more days, the drought will officially be nationwide.
In Dublin, up to 95% of the rain that typically falls in June did not fall this year.
Around the country 39 water supplies are being restricted at night time and another 130 are at risk due to high levels of consumption.
Irish Water has said it is tankering water from larger schemes to top up reservoirs where levels are falling and trying to protect borderline supplies to homes and businesses.
However it warned that this work is becoming more challenging as the drought spreads nationally.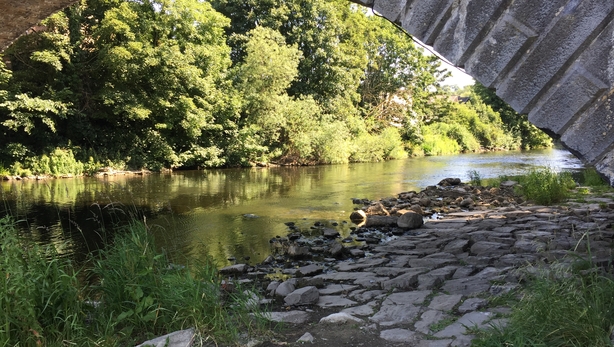 ---
Read more:
---
The hosepipe ban was announced last week in an attempt to conserve water during the heatwave and is set to be in place until 31 July, but the company has said it would keep the situation under review.
The ban applies to the use of water drawn through a hosepipe or a similar function.
Under the order, activities such as watering gardens and washing vehicles are banned in order to conserve water.
Taoiseach Leo Varadkar has said there were penalties available under law to allow that people be fined or prosecuted for wasting water, but that was not the approach that would work best.
Those found in breach of the ban could face a fine of €125.
Speaking in New York, Mr Varadkar said the best approach was to ask people "do the right thing and be good citizens".
He said that after a "long six-month winter it was nice to have a long summer" but said if people do not conserve water now there was a risk of running short later in the year and appealed to people not to use hosepipes or paddling pools.
We need your consent to load this rte-player contentWe use rte-player to manage extra content that can set cookies on your device and collect data about your activity. Please review their details and accept them to load the content.Manage Preferences
---
What is prohibited during the hosepipe ban?
Watering a garden
Cleaning a private motor-vehicle using a domestic hosepipe
Cleaning a private leisure boat using a hosepipe
Filling or maintaining a domestic swimming or paddling pool (except when using hand-held containers filled directly from a tap)
Filling or maintaining a domestic pond (excluding fish ponds) using a hosepipe
Filling or maintaining an ornamental fountain (with the exception of such use for commercial purposes)
Use of water for filling or replenishing an artificial pond (excluding fish ponds), lake or similar application
---
Two Status Yellow weather warnings issued by Met Éireann remain in place.
A high temperature warning is in place for Munster, Leinster, Cavan, Monaghan, Galway, Leitrim and Roscommon, as temperatures reached 27C today at Oak Park in Carlow.
An advisory warning is also in place for the country with little or no rain forecast over the coming week.
Met Éireann warned of drought or near-drought conditions for the entire country at the weekend as temperatures are to remain high for the week.
The forecaster said that the country is in a "heatwave situation". A heatwave is defined as five continuous days of temperatures above 25C.
While temperatures have dropped in the northwest today, many people are still out enjoying the sunshine and farmers are making hay in counties Donegal and Sligo.
Temperatures are in the region of 20C and a sea breeze is drawing people to beaches like Mullaghmore in Sligo and Bundoran in Donegal.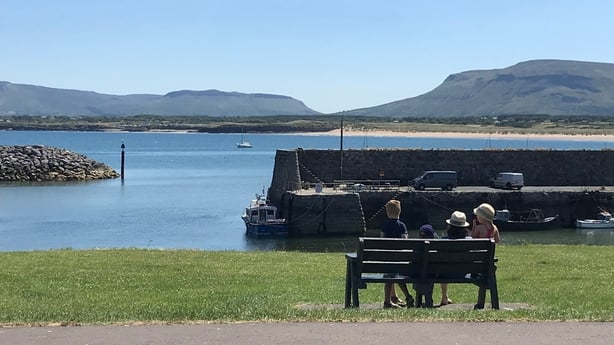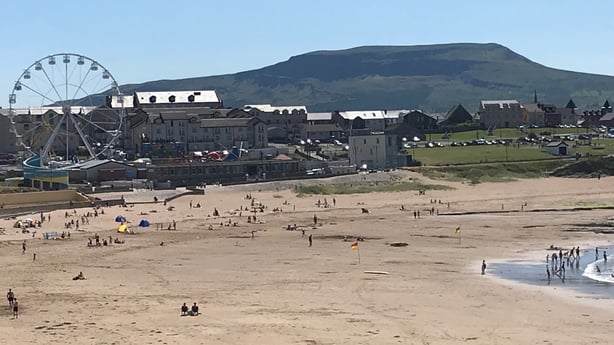 The beaches are not as packed as at the height of the heatwave but those who can are still making the most of the nice weather.
A burst water main in Killarney has been fixed overnight and water should be restored to the 10,000 customers who were left without a service over the next few hours.
Elsewhere, the reasearch officer of the National Federation of Group Water Schemes has said something is going to give in the long term with group water schemes but he said supply is sustainable in the short term.
Speaking on RTÉ's Drivetime, Brian McDonald said the system was dealing with vastly increased demand and evaporation. He said it was not at crisis point yet but demand was up by 50%.
Mr McDonald said one of the ground-fed Monaghan lakes was under severe stress.
Meanwhile, people are being urged to take care when out in the good weather, as Kerry Mountain Rescue has had ten emergency call outs in the past four weeks, four of which were in the past week.
The group said many of the people they had to help were not properly equipped to go climbing in the first place.
Alan Wallace of Kerry Mountain Rescue said they were seeing a call out "peak" in the last four weeks.
He said: "Normally we have maybe 35-45 call outs in the year, and we've had ten in the last four weeks alone, and four in the last week.
"The mountains are really busy with the amazing weather, fantastic views, it is a great opportunity for people on holidays to get out on the mountains, but it is resulting in an unusually high number of call outs, which is of concern to us.
"We've had broken ankles, knees damaged, chest injuries, a couple of head injuries, people lost and stuck, our concern is if these numbers keep going we'll end up with something more serious.
"We're trying to highlight the hazards and ask people to take care."
Mr Wallace urged people to take care and to equip themselves properly when going out on the mountains in the good weather.
"Given the weather, the first thing people need to remember is that they are preparing for six or seven hours of strenuous exercise in the sun, so lots of liquids are needed," he said.
"You could easily get heatstroke or get really dehydrated, you need good footwear with good grip."