A redress scheme will be put in place for women affected by the cervical smear controversy, Taoiseach Leo Varadkar has told the Dáil.
The announcement comes as the Opposition criticised the emergence of information that a potentially large number of cervical cancer cases have not yet been clinically audited.
Mr Varadkar also said an international cytology review will be conducted of all the women - about 3,000 - who were diagnosed with cervical cancer since 2008.
It will be organised by the Royal College of Obstetricians & Gynaecologists and it is hoped that it will be completed by the end of this month.
There will be a Statutory Inquiry and Minister for Health Simon Harris will meet health spokespersons of Opposition parties this evening to discuss the form of the inquiry.
The redress scheme will look at if there has been a breach of duty to women.
Mr Vardakar also reiterated that the senior officer who was the director of CervicalCheck is no longer in this role. Health Service Executive National Director Damien McCallion is now in charge.
The Taoiseach asked for time and space for calm and to establish the facts.
Only 113 of the 162 women not informed of audits, according to the HSE Serious Incident Management Team report from earlier this week, have been notified to date, Social Democrats TD Róisín Shortall. has said.
Ms Shortall has said Minister for Health Simon Harris confirmed the figure to her last night. A spokesperson for Mr Harris said the figure was accurate up to last night, but may have changed by this morning.
Meanwhile the State Claims Agency has said it opposed the use of a confidentiality clause in the Vicky Phelan case and that no such request was made by the Agency.
It said the request for a confidentiality clause was made by another party, Clinical Pathology Laboratories, and was not supported by the agency.
The agency said that the other party's insistence on a confidentiality clause was a significant factor in the failure of the SCA's attempts to resolve the claim through mediation. 
It said that no cases in which smear test misdiagnosis is claimed have been settled subject to a confidentiality clause.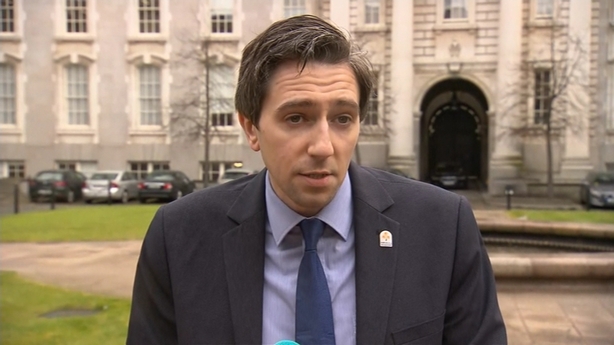 Revelations in the Dáil last night that a potentially considerable number of cervical cancer cases have not been clinically audited were described by Opposition TDs as "a bombshell".
Sinn Féin's leader has accused the HSE of a cover up over CervicalCheck.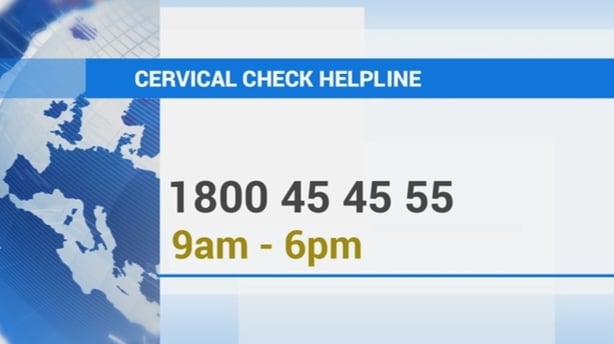 The HSE said more than 7,000 calls have been received by the CervicalCheck helpline in recent days, many from people with normal screening test results. 
It says it is trying to advise women to visit CervicalCheck.ie where there is a question and answer section and updated information.
The incoming Vice President of the College of General Practitioners has said she has not heard anything from CervicalCheck since the scandal broke.
Dr Mary Favier said it was unacceptable that GPs, who undertake the vast majority of smears, were getting their information from the national broadcaster.
Dr Favier said GPs want to support the health service and the programme, but they cannot do that "without knowing what they should be saying."
Also speaking on Today with Sean O'Rourke, she said GPs needed to know what to tell patients.
"We're the GPs who are discussing this with women and we have very concerned individuals on the phone and attending in person. And it's just not acceptable that we are compounding errors by not giving enough information and we can't help. As General Practitioners, we would only be happy to try and support the health service and support a very important programme like CervicalCheck, but we can't do so if we don't know what we should be saying." 
It is a week today since Ms Phelan first spoke publicly about her misdiagnosis.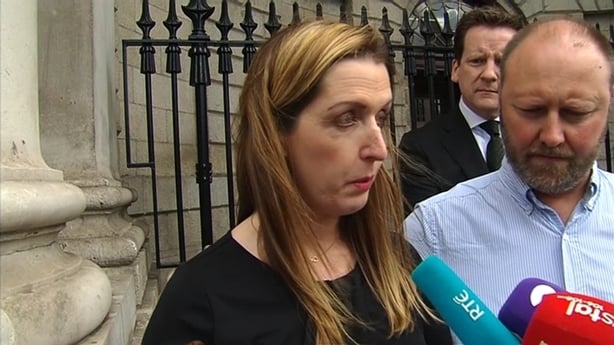 ---
Read more:
---
The Government is still struggling to nail down the exact facts about cancer screening audits.
That was illustrated in the clearest terms in the Dáil last night when Mr Harris revealed that a potentially large number of cervical cancer cases have not yet been reviewed.
Also today, officials from the Health Service Executive, the Department of Health and CervicalCheck will face questions at the Oireachtas Health Committee.