The poisoned daughter of a Russian double agent has reportedly regained consciousness more than three weeks since the pair were targeted in a nerve agent attack.
Yulia Skripal was left critically ill when exposed to Novichok on 4 March in Salisbury, Wiltshire, but is now said to be "improving rapidly".
Her father, ex-spy Sergei Skripal, remains in a critical but stable condition in hospital.
The BBC is reporting that separate sources have verified Yulia is both conscious and talking.
Scotland Yard believes Mr Skripal and his daughter, who was visiting him from Russia, first came into contact with the deadly chemical at his home.
Detailed forensic testing revealed the highest concentration of Novichok was found on the front door.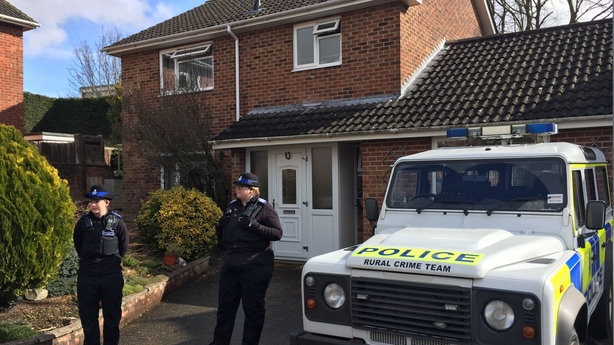 A vast attempted murder investigation continues to unfold in the Wiltshire city, most recently leading police to cordon off a children's play area at Montgomery Gardens.
Detectives said traces of the nerve agent had been found at some of the other scenes where investigations had been carried out, but at lower concentrations.
Efforts will now focus in and around the address, and specialist teams will step back from some of the other areas investigated over the past few weeks.
Mr Skripal and his daughter have been patients at Salisbury District Hospital since they were discovered unconscious on a park bench close to The Maltings shopping centre nearly four weeks ago.
Wiltshire Police Detective Sergeant Nick Bailey, who was also exposed to the nerve agent, was discharged from the hospital last week.
---
Read More: 
Police believe Skripals were poisoned at their home 
Putin still wants to mend foreign ties - Kremlin
EU leaders agree Russia 'highly likely' behind spy attack
---
Suspicions that the Kremlin oversaw the assassination plot have had profound international repercussions.
Russia has denied that it is responsible for poisoning Mr Skripal and his daughter.
Countries across the world, including Ireland, joined the UK in diplomatic action against Russia, which has been blamed for the attack.
Russia announced yesterday that it was expelling 60 US diplomats and would eject scores from other countries that had joined the UK and United States in censuring Russia over the poisoning.