Russia has expelled 60 US diplomats and announced it would eject scores from other countries that have joined London and Washington in censuring Moscow over the poisoning of a spy.
The US ambassador was also ordered to shut the consulate in St Petersburg, in Russia's retaliation for the biggest expulsion of diplomats since the Cold War.
However, the response, which precisely mirrored steps taken by Western governments against Russian diplomats, appeared to show Moscow was not seeking to escalate the standoff over the nerve agent poisoning of Sergei Skripal and his daughter Yulia in an English city.
The US State Department has said that Russia's decision to expel the diplomats shows that Moscow is not interested in diplomacy, and Washington reserves the right to take further action.
"It's clear from the list provided to us that the Russian Federation is not interested in a dialogue on issues that matter to our two countries," State Department spokeswoman Heather Nauert told reporters.
"We reserve the right to respond," she said.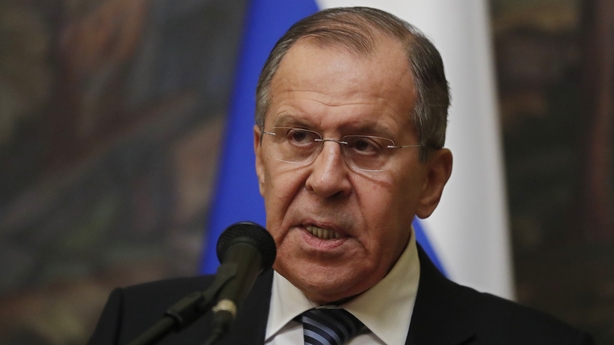 Britain has blamed Russia for the poisoning, and has been backed up by dozens of Western countries which have ordered Russian diplomats to leave.
Moscow has denied any involvement.
---
Read: Daughter of former Russian spy Skripal no longer critical
---
Russian President Vladimir Putin appeared to have stuck to the diplomatic playbook with the symmetrical response.
Ambassador John Hunstman was summoned to the Russian Foreign Ministry and told that 60 diplomats from US missions had a week to leave Russia, as Washington had expelled 60 Russians.
At a meeting with Deputy Foreign Minister Sergei Ryabkov, Mr Huntsman was also told that the US consulate in St Petersburg would be closed - a like-for-like retaliation for the US closure of Russia's consulate in the US city of Seattle.
"As for the other countries, everything will also be symmetrical in terms of the number of people from their diplomatic missions who will be leaving Russia, and for now that's pretty much it," said Foreign Minister Sergei Lavrov.
That approach will mean that, among other countries affected, France, Germany and Poland would each have four of their diplomats in Moscow sent home, Ukraine would forfeit 13 diplomats, and Denmark, Albania and Spain would each have two of their embassy staff expelled.
Russia has already retaliated in kind after Britain initially expelled 23 diplomats.
Earlier this week, the Government announced that a Russian diplomat would be expelled from Dublin.
The Russian Ambassador to Ireland, Yury Filatov, said that the Government's decision would "not go unanswered".
This evening, a spokesperson for the Department of Foreign Affairs told RTÉ News there has been no contact from the Russian government with the Irish Embassy in Moscow.