EU leaders have agreed with Britain's assessment that Moscow was "highly likely" responsible for the poisoning of a Russian ex-spy.
EU president Donald Tusk said the 28 leaders unanimously backed a statement at a summit in Brussels saying that Russian involvement was the "only plausible explanation" for the nerve agent attack in the southwestern English city of Salisbury.
The show of solidarity came after British Prime Minister Theresa May personally appealed to her colleagues and warned that Russia posed a long-term threat to world security.
The statement was significantly tougher than one endorsed by the bloc's 28 foreign ministers on Monday, which said only that the countries took Britain's assessment "extremely seriously" and stopped short of blaming Russia.
#EUCO agrees with UK government that highly likely Russia is responsible for #SalisburyAttack and that there is no other plausible explanation.

— Donald Tusk (@eucopresident) March 22, 2018
It comes as a judge has given doctors permission to take blood samples from Sergei Skripal and his daughter Yulia so that tests can be carried out by chemical weapons experts.
The ruling was made following a hearing in the Court of Protection in London, where issues relating to people who lack the mental capacity to make decisions are considered.
The judge said both Mr and Ms Skripal were unconscious in hospital in Salisbury and therefore unable to give their consent to blood samples being taken or tested.
The judge announced his decision after analysing the case at a private hearing earlier this week.
He said doctors at Salisbury NHS Foundation Trust could provide blood samples to the Organisation for the Prohibition of Chemical Weapons.
He said trust bosses could also provide copies of medical notes to the OPCW.
The judge said he had concluded that such moves were in the best interests of Mr and Ms Skripal.
Meanwhile, the police officer who was exposed to the nerve agent used in the attack has been discharged from hospital.
Salisbury NHS Foundation Trust confirmed that Officer Nick Bailey "has left the hospital."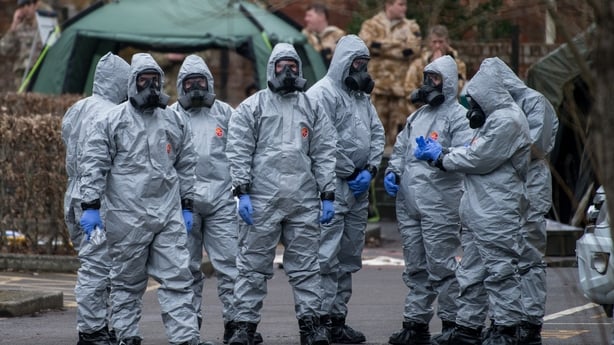 Arriving in Brussels for a summit of the EU Council, Mrs May said she would brief fellow leaders on the "brazen and reckless" use of chemical weapons on European soil and leave no doubt that she sees it as part of a pattern of Russian aggression which requires a united response.
The UK has been pressing EU allies behind the scenes to follow its expulsion of 23 "undeclared intelligence officers" from Russia's embassy in London by sending home Moscow's spies in their own countries.
Meanwhile, Russia's Ambassador to the UK, Alexander Yakovenko, condemned British Foreign Secretary Boris Johnson's comparison between Mr Putin hosting this summer's World Cup with Hitler's 1936 Olympics as an "insult" to the Russian people.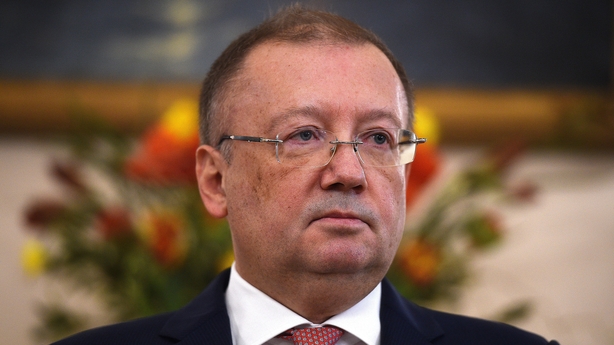 Mr Yakovenko demanded evidence for Britain's allegation that Russia was behind the Salisbury attack, saying official statements on the poisoning had been "wild" and the UK had "built its official position on pure assumptions."
At a press conference at his London residence, he said: "We demand full transparency of the investigation and full cooperation with Russia and with the OPCW (Organisation for the Prohibition of Chemical Weapons)."
Mr Johnson had escalated the war of words with Moscow by suggesting that President Vladimir Putin is hoping for a propaganda boost from this summer's World Cup similar to that which Hitler sought in the 1936 Berlin Olympics.
Mr Yakovenko condemned the comments, saying: "Nobody has the right to insult the Russian people, who defeated Nazism."
He said the comparison "goes beyond common sense."
He added that the response of the Government and various statements since the incident had created "serious problems" in the Russia-UK relationship.
He said: "What really worries me is that the way this campaign is being presented is very anti-Russian. It really creates serious problems for the UK itself.
"Because after two weeks of this kind of really wild statements, how are you going to talk to the Russians?
"Because as I said that was really very insulting to the Russian people. It's not about government, we're talking about people."