Want a healthy breakfast to kick start your morning? Why not try Aveen Bannon's super quick Blackberry Oat Smoothie?
Ingredients
125g of Blackberries
40g Oats
1 Banana
170g Greek or Natural Yogurt
150ml water
1 tablespoon honey
Method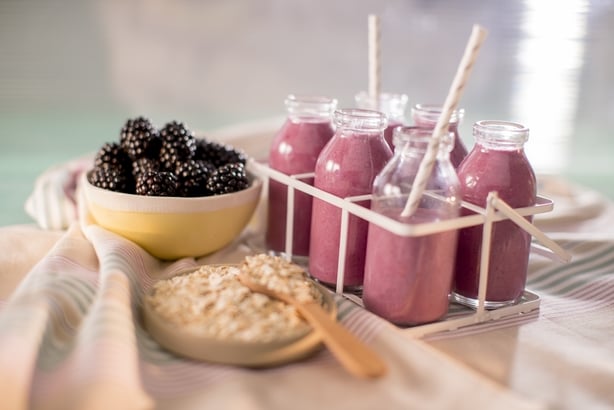 Method:
Blend the Blueberries, oats, banana, yogurt, honey and water together in a blender until smooth. Feel free to add more or less water depending on your desired consistency.
Pour into chilled glasses. Serve.
Recipe courtesy of Aveen Bannon, Flahavan's and Keelings