Suzanne Leyden, qualified nutrition, health and wellness coach and owner of The WellNow Co. outlines what's in season this month and highlights some healthy, simple and delicious recipes.
As we inch closer to warmer weather seeing the increase in local fruit and veg available to buy is a total joy.
As I mentioned in last month's piece, I find using Bord Bia's resources to see what's in season is so helpful. The duration of seasons is determined by weather, but the list below incorporates what is typically available from Irish commercial farmers.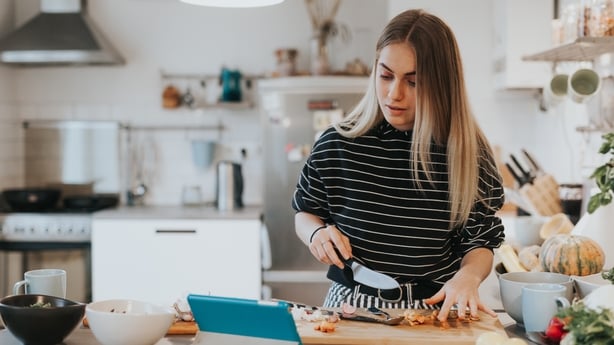 We know that what we eat impacts our personal health. We also know that the choices we make about what we eat have an impact on the environment.
So, by being more informed and making the most sustainable choices that we can, given our personal constraints, this will help both our individual wellbeing and the wider environment.
At a time of a rising cost of living, being smart about how we reduce our household outgoings couldn't be more relevant.
Buying in-season and local produce can really help with a cost effective approach to feeding a household. Meal planning is an essential way to stay on top of what we buy and also reducing waste while we're at it.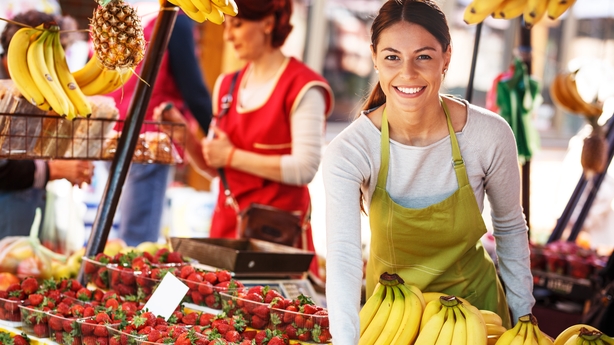 So, what is in season this month in Ireland?
Apples – cooking (from storage)
Beetroot
Broad Beans
Broccoli
Butterhead Lettuce
Cabbage
Cauliflower
Cucumber
French beans
Lettuce
Mushrooms
Pak Choi
Peppers
Radish
Rhubarb
Rooster potatoes (from storage)
Scallions
Strawberries
Tomatoes
RECIPES
Beetroot
Catherine Fulvio's Pancetta, thyme and roasted beetroot risotto.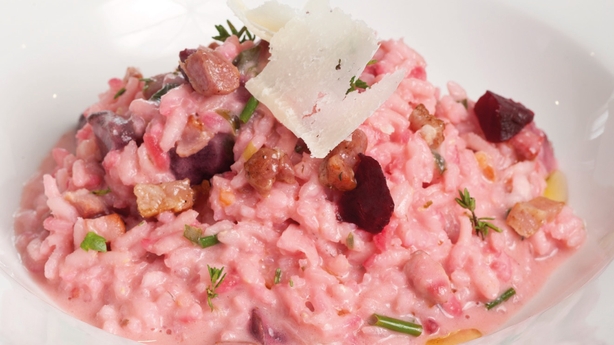 This crosses over the spring summer divide with the coziness of a comforting risotto combined with the bright colours of beetroot. Beetroots are known to be high in iron and potassium in addition to niacin, copper and Vitamin C. They also contain smaller amounts of other minerals and phytonutrients.
French Beans
Rory O'Connell's Roast chicken salad with French beans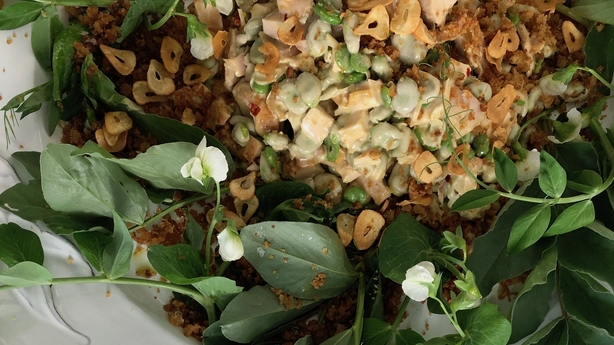 It's getting into salad season, so I thought this was a simple recipe which packs a tasty punch. Green beans are high in vitamin C, vitamin A and the B vitamins along with a broad number of minerals and phytonutrients.
Cauliflower
Mark Moriarty's Pot roast cauliflower cook-in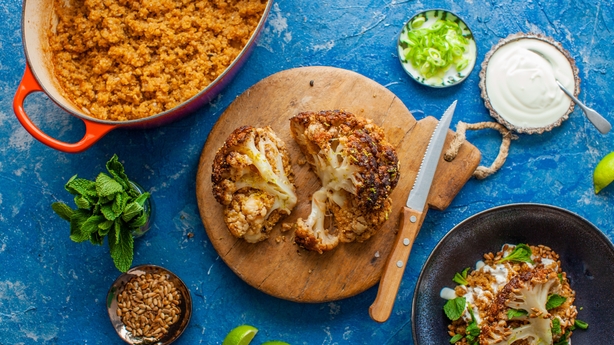 I'm always on the search for plant based alternatives to meat-focussed mains. This definitely ticks the box for me. Cauliflower is made up of about one quarter protein so it a great choice for vegetarians or vegans. It is also high in potassium, folic acid and vitamin C. It's such as versatile vegetable and can be eaten raw or cooked.
Finding what's right for you
Finding resources like Bord Bia's Best in Season and RTÉ's vast selection of recipes will help inspire you in the best way to suit your needs. Whether it's quick family weekday meals, or interesting international recipes, you can find them all here. Consider your approach to meal planning too. It can be a real game-changer, saving you money, time and stress as well as boosting your nutritional intake.