Break out the leggings: Operation Transformation is back for its 13th season, just in time to stop us gorging ourselves on the selection boxes!
Last week, we met the five new leaders for Operation Transformation, with host Kathryn Thomas taking to the streets and sneaking into schools and shops to surprise the six new faces. Starting in January, these leaders will push themselves through often challenging but always rewarding lifestyle changes, on their way to meet their goals.
However, it was revealed this week that Claire Beakhurst, a barber from Malahide in Dublin, would be forced to pull out due to medical reasons. Dr Sumi Dunne broke the news to her yesterday, watch the video here.
We wish Claire all the best, and in the meantime, the show must go on. RTÉ Lifestyle can exclusively announce that the newest leader is Tanya Carroll from Co Cork!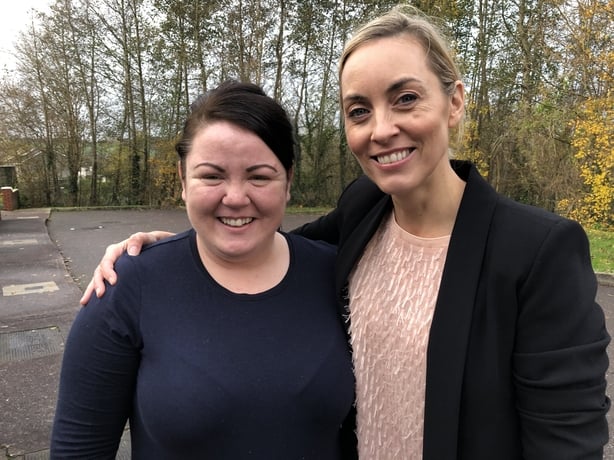 She will join Jean, Shane, Lorraine and couple Barry and Andrea when the show kicks off in January.
Tanya (33) lives with her partner Mark and their four children, Abbie (15), Rìan (10), Mark (5) and Oran (1) in Glanmire, Co Cork. With such a young family, and a young woman herself, she wants to use her time on the show to improve her health and wellbeing and set a positive example for her family.
Tanya says she's always been heavy, ranging between 12 and 13 stone in recent years, but after giving up smoking in January the weight has crept on. She now weighs 14.5st.
As the baby of the family, Tanya says she got away with sneaking whatever food she wanted while her siblings had to eat their veggies. This attitude made it hard for her to stick to a diet, and she says she doesn't have the willpower to eat well. While she'll make healthy dinners for her children, she'll order a takeaway for herself and Mark - who doesn't put on any weight, she says.
The difficulty really began when Tanya became obsessed with Coca Cola while pregnant with Abbie, and since then she has tried to buck the habit to no avail. On a given day, she says, she'll drink between six and eight cans of the stuff. She has one the minute she wakes up in the morning with a cup of coffee.
Going into the show, she worries that she'll have to give it up - a fear that has seen her hide slabs of the drink in friends' houses.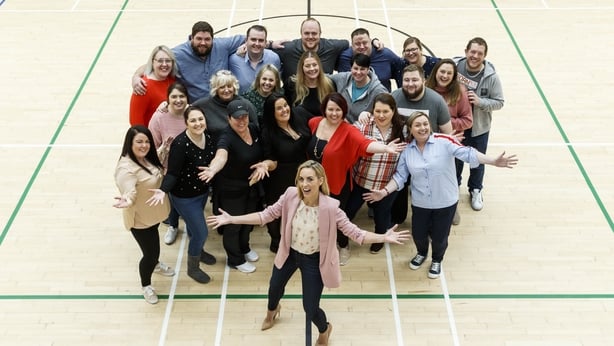 Tanya also cares for her father, who has chronic lung disease from smoking and is diabetic due to being overweight. His health is so poor that his organs are failing. She says she doesn't want to end up like him.
Her family is already worried about her, her mum says weight is a difficult topic to discuss, while her sister - a personal trainer - has offered to make a food plan and exercise programme for her, but Tanya refuses.
It's upsetting for Mark to see Tanya constantly trying to lose weight but always putting it back on. She comfort eats and with everything going on with her dad, it's particularly bad. He says it puts stress on them as a couple.
Tanya is particularly hard on herself. She doesn't have a social life. When they're going out she feels so uncomfortable she will cause an argument with Mark so she doesn't have to go out. She won't go jogging or running as she feels other people are slimmer and she sticks out.
Her one wish should she become a Leader is to wake up beside Mark in the morning. Her snoring is so bad now that he needs to move into another room to get a full night's sleep. She hates waking up in the morning and he isn't there.