Break out the leggings: Operation Transformation is back for its 13th season, just in time to stop us gorging ourselves on the selection boxes!
The inspiring show will be bringing its winning mix of real life people, inspiring stories and helpful lifestyle tips from experts to our screens again, with Kathryn Thomas guiding five motivational and relatable leaders towards their health goals. But who are the people we'll be following this year?
In an exclusive first look, RTÉ Lifestyle can reveal that the fourth leader is Shane Farrell from Galway!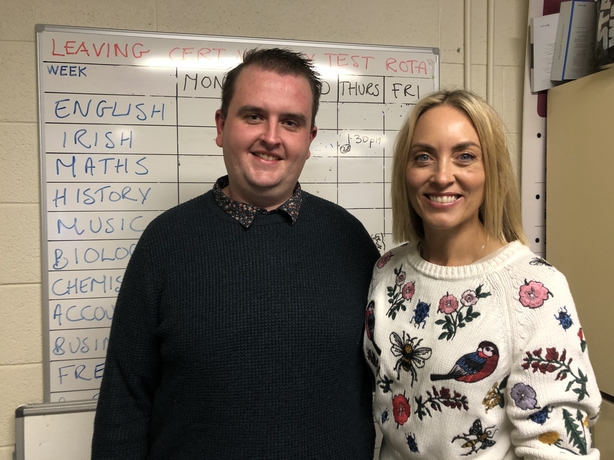 He will join Claire, Jean and Barry and Andrea when the show kicks off in January.
Shane (29) lives with his wife, Clodagh, and their children, Tadhg (14) – his step-son – Teagan ( 5) Moya (2) and Sadie (1). As a teacher, Shane's schedule is jam-packed: he teaches music and religion, as well as acting as musical director and a director of 'Stage Wise', a performing arts camp for teens.
Music has been central to Shane's life, especially as it led him to meet Clodagh on the set of Footloose, the musical where Shane was the musical director and conductor and Clodagh was a chorus girl. Always on it, he's currently working on The Producers in Tuam.
Shane wasn't always overweight, as when he was 15 he was diagnosed with a neurological condition and lost the ability to control his bladder, which is called a dead bladder. He has overcome adversity, having had three children despite being told he wouldn't be able to due to the nerve damage. The condition can be hard to live with, as sometimes in work he is so busy he forgets to empty his bladder. That results in him feeling very sick and he is prone to constant infections.
It was while in hospital and recovering from various hiccups that food became his friend. As the years passed he piled on the weight and it got out of control. There is a major surgery Shane can have but he needs to be 14 stone to get the operation, down from his current weight of 21st.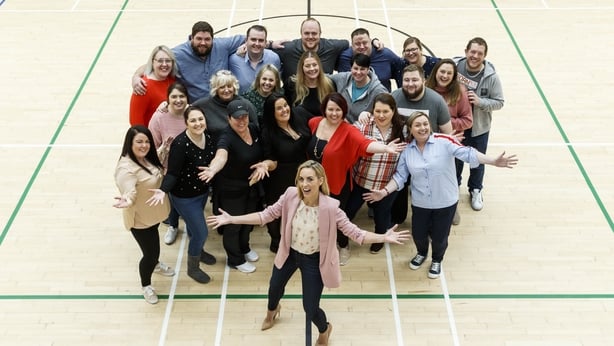 On long days shuttling between work and his musical productions, Shane finds himself winding down with junk food, and frequently turns to fast food when traveling. Healthy food doesn't do it for him, even though Clodagh is a great cook.
To the world, Shane is upbeat and positive, but he carries a lot of emotional strain, both from his condition and self-esteem issues and from the pressure of being the eldest brother to siblings who struggle with their mental health. His confidence is very low, and on holidays he won't swim without his top off.
As he faces turning 30, he wants to be fit and healthy for his children and to be a positive role model in more ways than he already is to many.
A new Operation Transformation leader will be revealed each day from 12:30pm on RTÉ Lifestyle.