Break out the leggings: Operation Transformation is back for its 13th season, just in time to stop us gorging ourselves on the selection boxes!
The inspiring show will be bringing its winning mix of real life people, inspiring stories and helpful lifestyle tips from experts to our screens again, with Kathryn Thomas guiding five motivational and relatable leaders towards their health goals. But who are the people we'll be following this year?
In an exclusive first look, RTÉ Lifestyle can reveal that the second leader is Jean Kinahan from Tullamore, Co Offaly!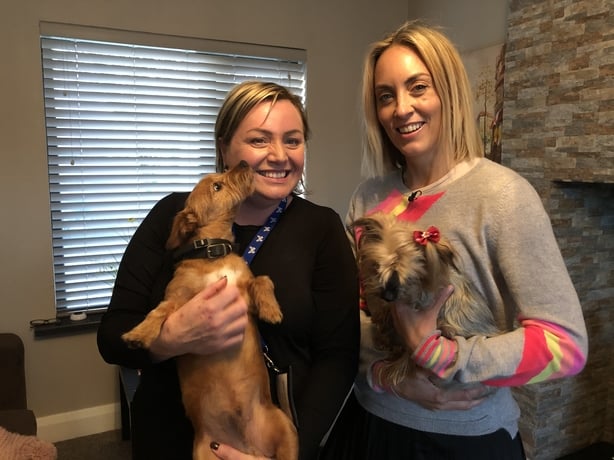 She will join Claire Beakhurst from Malahide, Co Dublin as one of the five leaders for this year's show.
One of 12 children – six girls and six boys – Jean (49) has lived in Tullamore all her life. The youngest of the lot, her parents passed away when they were both 56, so the sprawling family of brothers and sisters raised one another.
She lives in the centre of Tullamore with her husband Podge, a courier for a domestic appliance company and 6ft 4 gentle giant, and has two children: Natasha, 25 and Jake, 23. With both kids moved out, Jeanie misses her family, but showers the couple's dogs, Walter and Lexie, with their attention. Care and attention is right through Jeanie, who works full time as a special needs assistant, a job she loves.
It's been a tumultuous year for Jeanie, as in March 2019 doctors found a growth on her ovaries and removed them. She woke up from surgery smack bang in menopause. She started on HRT and then was taken off it, then put back on it only to be taken off it again. She says it's like going cold turkey.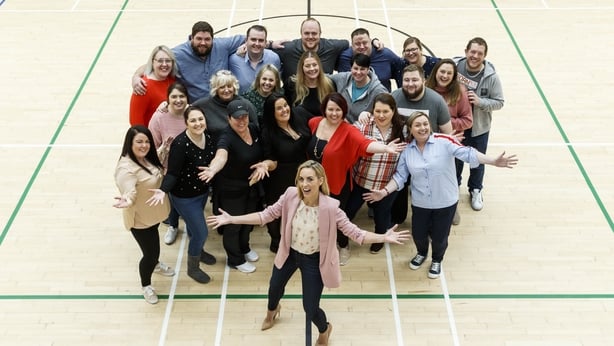 And menopause, Jeanie says, is no craic at all. She woke up a different person. She doesn't feel sexy or feminine anymore, and the knock to her confidence is clear to everyone around her. Everything has changed, from her head to her body, and it was a reminder that there would be no more babies for her.
Jeanie has always struggled with her weight. Jeanie has never eaten breakfast in the mornings, she always has too much to do. She would have lunch at work and dinner when she gets home. They always have a good proper dinner. This would be a good day. But on a bad day she'll eat all around her. She's even barred from the sweet shop around the corner, thanks to Podge.
As her 50th birthday edges nearer, Jeanie says she doesn't want to hit that age at her current weight, and with her daughter getting married on 1 February next year, the pressure is on. She wants to be a sexy mother of the bride, not a frumpy one, she we can expect all the stress and excitement of a shopping trip soon!
A new Operation Transformation leader will be revealed each day from 12:30pm on RTÉ Lifestyle.