Break out the leggings: Operation Transformation is back for its 13th season, just in time to stop us gorging ourselves on the selection boxes!
The inspiring show will be bringing its winning mix of real life people, inspiring stories and helpful lifestyle tips from experts to our screens again, with Kathryn Thomas guiding five motivational and relatable leaders towards their health goals. But who are the people we'll be following this year?
In an exclusive first look, RTÉ Lifestyle can reveal that for the first time, a couple will appear on the show!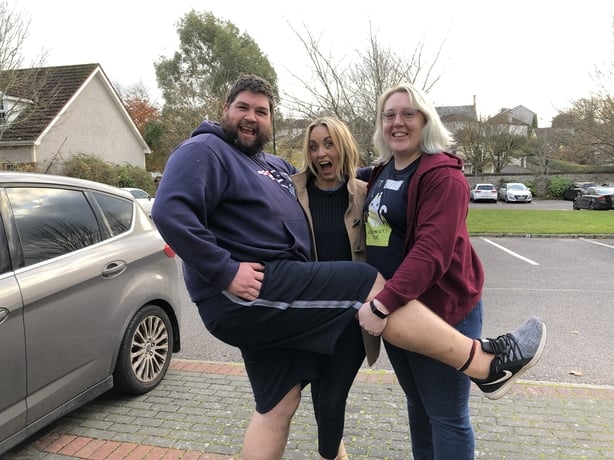 Barry Rea and Andrea Christopher Rea will be the show's joint-third leaders, taking the journey towards their goals together and sharing all the highs and lows as a team.
Newlyweds Andrea (31) and Barry (39) live in Cork, and share their weekends with Barry's two sons from a former marriage. Andrea is a Senior Associate Scientist at BioMarin Pharmaceutical, while Barry works as a Physiotherapist and weigh 20st and 29st respectively.
Andrea watched the show over the years, but only applied this year. While she was happy to apply herself, she knew it would make the most sense for the couple to work on this together - so that's what they did!
The couple met online in 2017, chatting for a week before meeting and then met for a date. Barry was suffering a concussion from playing American football on their first date in April 2017 - he doesn't remember much of it, but Andrea fills in the gaps! In the lead-up to their wedding, Andrea didn't want the focus on her, so they held a surprise wedding, telling people it was their engagement party. While the day was amazing, it was not how Andrea wanted to feel on her big day.
Andrea had grown up in a disciplined and health-conscious house, with her mum doing all the cooking and ensuring there was no junk food in the house. While studying in Scotland, however, Andrea turned more and more to sweets and chocolate to deal with stress, and then to celebrate good news.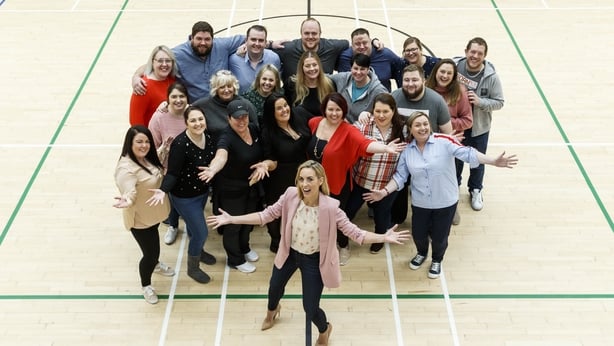 At 29st, Barry is at his heaviest weight and while he is 6ft 7, he's aware that he can't hide the weight as well as he could before. A keen and competitive rugby player most of his adult life, Barry had to give up the sport he loves due to a severe shoulder injury. The knock-on effect of this was weight gain.
After his divorce, he struggled with adapting from cooking for four to cooking for one, and says he got lazy. Barry loves to cook, he considers himself a bit of a Jamie or a Gordon - they are his heroes! And while Andrea loves his cooking, she says he adds all the "bad" stuff like cream and butter.
Operation Transformation comes at a pivotal time for the couple. As Barry approaches his 40th birthday next year, he feels the pressure to get on a healthier path, while Andrea wants to start a family and is aware of the increased risk of heart disease.
More than anything, they want to enjoy their newlywed days, feel confident in themselves and healthier. She worries about what will happen if they both have a bad day together. On the flip side they are both competitive which will definitely help to keep them on track. They know the task ahead of her is going to be bloody hard, but they need to get there, they need to turn the corner to have a better life together.
A new Operation Transformation leader will be revealed each day from 12:30pm on RTÉ Lifestyle.