David Cryan broke records on Operation Transformation when he lost over a stone in one week. However, before David could get too excited, Dietitian Aoife Hearne stepped in to remind viewers that dramatic weight loss is not necessarily a good thing.
David has an incredibly busy lifestyle; he is a Garda, a coach, a father, a husband - and now a leader. We spoke with the dad-of-two to find out how he manages to juggle it all.
David may be the Sergeant but it's Aoife @DeiseDietitian who's laying down the law at the Bridewell Garda Station this week! #rteot Tuesdays and Wednesdays at 8.30pm #operationtransformation pic.twitter.com/LoistR3ycs

— OT RTÉ (@OpTranRTE) January 23, 2018
Calling for backup
As a Seargent in Bridewell Garda Station, David has found himself surrounded by a team of incredibly supportive colleagues. Together, they have lost "a person" of weight.
"It's absolutely unbelievable. Once I joined [OT], lads from my unit set up a group in the station and everyone has jumped on. I think we have now up to 45 or 46 people in an Operation Transformation group; they're all working out [...], they're sticking to the plans, they're weighing in every Monday like myself," he explained.
"We have technically lost a whole person"
"180 something was the last count I was told but that's not including my weight so it would be just under 200 pounds - that's a whole person. We're going to need overtime to replace that thing," he laughed.
Self Care
Dr. Eddie explained that as a caregiver and working dad, David was putting his health at risk by putting himself last. "As a natural born caregiver you are at risk of burn out," he explained. We asked David if he has managed to find a balance in his routine.
"I knew I was going to join the Guards when I was in National School [...] I always liked to help people. When I take anything on, I enjoy doing it - I get great satisfaction out of helping people but yes, of course with the family and everything was going great and then poor little Zoe...yeah we kind of have taken on more.
"My wife has been absolutely unbelievable. I do work hard but my wife works way harder than me, she's a full-time carer for Zoe"
"I'm kind of realising that I might not be able to... I have to say 'no'. I have to think of myself sometimes and I have to be able to switch the phone off and not make myself so available to everyone and I am learning and I'm actually feeling fantastic, I won't lie to you. I'm actually feeling really, really, good."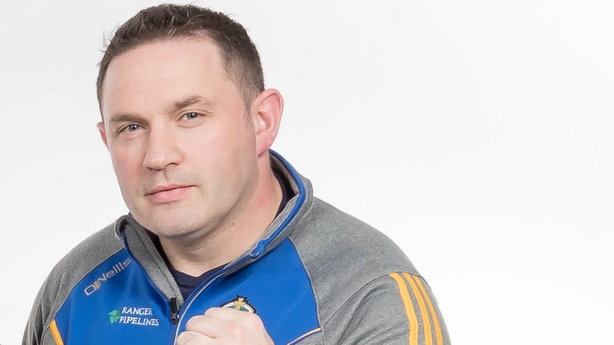 Chef David
Our leader struggled to make a bowl of spaghetti bolognese during his first week on the plan, but it looks like David may be turning a corner. After all, practice makes perfect.
"I've learned from my mistakes. Sometimes too hot is too hot. I have gotten a little bit [better] but I'm so lucky Siobhan is such a great cook.
"I don't think I'll ever open a restaurant but I am trying, at least I am trying"
"The Beef Koftas, I made there recently - which were delicious - and I've never had before were actually simple and I made six extra for another night. Also, the cottage pie was absolutely delicious.
Sage Advice
David's top tip for anyone starting their own journey is that, first of all, "you have to want it for yourself" and secondly, "stick to that plan and you won't be hungry but you will lose weight".
You can follow the OT leaders plans here.
Tune in to RTÉ One on Tuesdays and Wednesdays at 8:30pm to watch OT or catch up on RTÉ Player.