After one week of the Operation Transformation food and fitness plan, three of our five leaders had to face the scales to see if their hard work was paying off. Here are three things that we loved about last night's episode.
Missed last night's episode? Catch up on RTÉ Player now.
Now back to that record breaking OT weight loss...
1. Starting from scratch
"Is basil leaves or is it a powder," asked David as he made his first attempt at cooking up a dish of Spaghetti Bolognese.
If you are brand new to cooking, fear not because one of your leaders is right there with you.
We've got loads of healthy recipes and instructional videos to help you through your steps to becoming a master chef - even if you're a beginner like David.
"The sauce is burned, the mince is not cooked and I forgot the whole thing about the pasta," said David.
Our David has turned out to be a real Basil Fawlty in the kitchen... Watch tonight, 8.30pm on @RTEOne #rteot #operationtransformation pic.twitter.com/M4XjZVzgBx

— OT RTÉ (@OpTranRTE) January 16, 2018
However, it looks like David's persistence paid off because he made history with a weight loss of 1 stone 2.5 pounds!
"I'm here eleven years, I've never seen a weight loss of sixteen and a half pounds in seven days - it's incredible," said Karl Henry.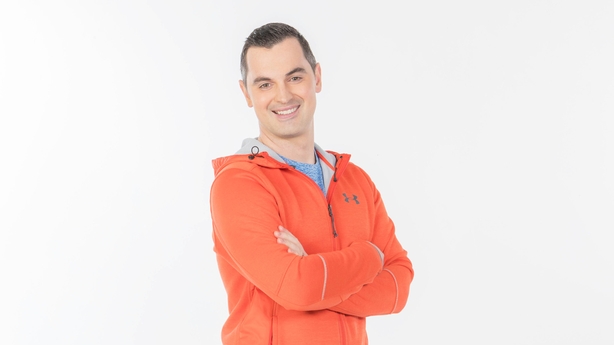 2. Team Ireland
Every year, the country attempts to turn over a new leaf in order to kick off a new year of health, wealth and happiness. Each January, we evaluate where we're at in terms of our health and well-being, both emotionally and physically.
As with any resolution, it's always easier to stick to a plan if you have a friend to keep you company which is exactly where the Operation Transformation leaders step in. Like many of us, they are facing up to their personal challenges for the first time which can be really overwhelming.
When we feel overwhelmed by a task, it's always helpful to know that we are not alone and that someone is ready to give a helping hand and a nationwide walk!
With the help of OT, we can all get cracking on a big lifestyle change - even if you really miss chocolate like Mary.
Anyone with a creme egg addiction will be sure to feel Mary's pain! Tune in now, #rteot at 8.30pm tonight on @RTEOne #operationtransformation pic.twitter.com/tJauksFW3p

— OT RTÉ (@OpTranRTE) January 16, 2018
You can find the Operation Transformation Food Plan Week 1 here & Week 2 here.
3.Sisterhood of the working mums
Last night, interior designer and new mum Felicity lost an incredible 7.5lbs. However, this achievement didn't come without its sacrifices. Since starting the OT plan, the interior designer has spent more time away from her nine-month-old daughter, Lauren, as she tackles her fitness challenges.
"I feel like I'm never around now for Lauren and I keep having to remind myself 'No, you're doing this for her' but it's really hard to keep walking out when she's crying," said Felicity.
Host Kathryn Thomas, who is pregnant with her first child, stepped in offer Felicity some kind words: "You have to tell yourself who you are doing this for," she said.
Expert Dietitian Aoife Hearne, who is also pregnant, teared up speaking to Felicity as she offered her own piece of advice.
"It doesn't get any easier but all you can do, and the only way that I have been able to reason it, is that when I am with the kids, I am with them.
"There are no distractions but it is the struggle of every working mother," she said.
Felicity
Starting Weight: 18 stone 8lbs
Week 1 Goal: 4 lbs loss
Week 1 Loss: 7.5 pounds
Current Weight: 18 stone 0.5 lbs
Mary
Starting Weight: 12 stone 10.5lbs
Week 1 Goal: 3 lbs loss
Week 1 Loss: 5.5 pounds
Current Weight: 12 stone 5 lbs
David
Starting Weight: 19 stone 5.5lbs
Week 1 Goal: 5 lbs loss
Week 1 Loss: 1 stone 2.5 pounds - the biggest weight loss in the history of the show!
Current Weight: 18 stone 3 lbs
You can follow the OT leaders plans here.
Tune in to RTÉ One on Wednesday 18th at 8:30pm two see how the other leaders are getting on!