On The Ray D'Arcy Show, Ray was joined by Dr. Eddie Murphy and Operation Transformation leader Felicity Moroney.
At just 30 years of age, Felicity was told that her fitness level was that of an 80-year-old and that her waist is 55 inches - that's over 4 feet.
As an interior designer, Felicity is all about facts and figures but it wasn't until she saw herself that she got the shock.
Watch Operation Transformation on RTÉ One tonight at 8.30pm. Want to find out more about the recipes from this week on the OT plan? Click here for more.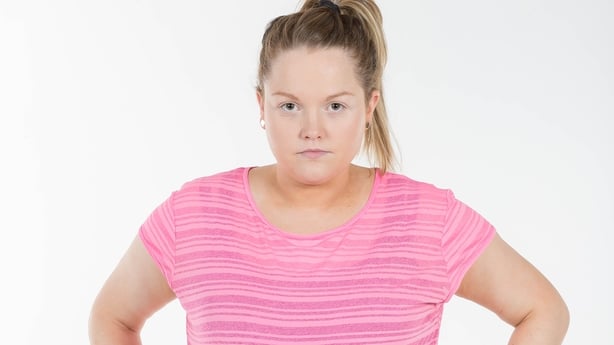 Felicity's starting weight was 18st, 8lb and today on the Ray D'Arcy Show we were able to reveal that in week one, Felicity has lost 7.5lbs bringing her down to 18st, 0.5lbs.
Her target was to lose four pounds.
When asked by Ray how it felt, how it physically felt being 7.5lbs lighter, Felicity said after a week of having a cold, she felt heavy but tying her dressing gown this morning she noticed having a bit of a waist.
"Sometimes you just have to face up to the facts, and hear what you don't want to hear in order to make a change".
You can listen to the full interview on The Ray D'Arcy Show on RTÉ Radio 1 below:
Operation Transformation continues tonight, Tuesday and Wednesday evening on RTÉ One at 8.30PM. Catch up on the RTÉ Player now. Follow the leaders' meal plans here.