If you want to follow the Operation Transformation leaders' meal plan, print off this shopping list for your next trip to the supermarket.
Plus here is a list of all the recipes from this week's show - just click on the ones that take your fancy and you'll find all the details there. You can follow the OT leaders plans here.
Week 2
Monday 15th - Spicy Pork Vegetable Stir-Fry
Tuesday 16th - Fillet Steak with Fried Mushroom & Creamy Spinach
Wednesday 17th - Chicken Parmesan
Thursday 18th - Cod with Roasted Red Pepper Sauce
Friday 19th - Singapore Noodles
Saturday 20th - Pasta with Creamy Sun-Dried Tomato Sauce
Sunday 21st - Lemon & Rosemary Roast Chicken
---
Meat / Fish / Poultry
Fillet Steaks 2
Chicken Breasts 4
Whole Chicken 1 (approx 400g)
Cod Fillets 2 x 150g
Vegatables/Fruit /Herbs
Potatoes 500g
Baby Potatoes 150g
Green Beans500g
Carrots6
Garlic 10 cloves
Onions 2
Green Cabbage 150g
Red Pepper1
Coriander 10g
Spinach 100g
Fresh Chilli 1
Kale50g
Mushrooms 550g
Parsley1 bunch
Tomatoes 340g
Beansprouts 225g
Broccoli 450g
Lime 1
Lemon 1
Rosemary 1 bunch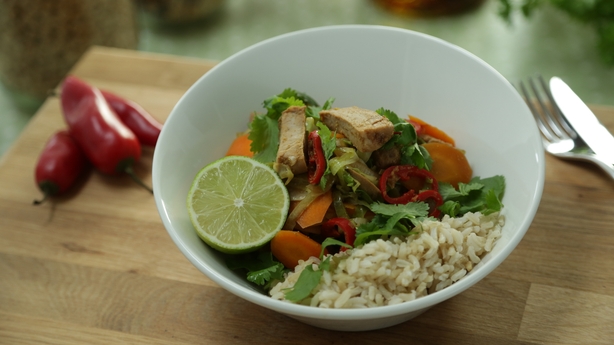 Canned Goods / Sundries
Sun-Dried Tomatoes 1 jar
Wholegrain Rice 1 bag
Wholemeal Penne Pasta 1 bag
Wholewheat Noodles 1 packet
Light Soy Sauce 1 bottle
Reduced Sodium Soy Sauce 1 bottle
Rapeseed Oil 1 bottle
Olive Oil 1 bottle
Cumin 1 jar
Dried Oregano 1 jar
Chilli Flakes (optional)1 jar
Chilli Powder 1 jar
Roasted Red Peppers 1 jar
Honey 1 jar
Fish Sauce 1 bottle
Tomato Puree 1 tube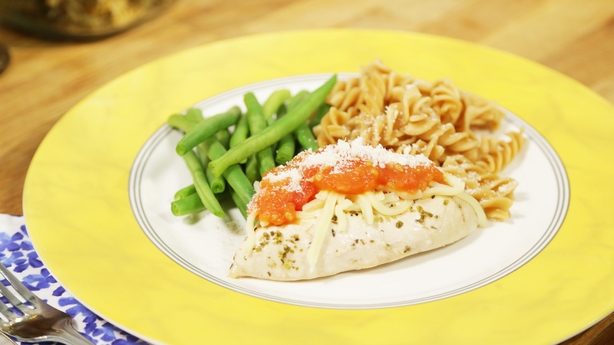 Dairy
Cooking Cream 100ml plus 4 tbsp
Low Fat Milk 1 pint
Semi Skimmed Milk 2 tbsp
Butter 1 small tub
Grated Mozzarella 20g
Grated Parmesan 1 bag (3 tsp needed)
For more info on the Operation Transformation leaders, head over to www/ot.rte.ie. Catch up on OT on the RTÉ Player now.