Philip Boucher Hayes returns to RTÉ One for a brand new 6-part series of What Are You Eating? In the past, Philip has explored the merits of protein bars, the ingredients of jellies and what's really in your spice bag.
This season, Philip will try out a vegan diet, analyze fish, inspect heart-healthy eating, explore treats, scrutinize food waste and delve into the cupboard. Phew!
We spoke to the TV host to find out more about his latest gastronomical challenge. Watch the video above.
"What we did when I did the Vegan diet, as we did in all the other fad diets that I had done previously, was that I went for a raft of check-ups. They took so much blood out of me that I was like a pin cushion. I had various scans for my bone density and my muscle disposition and so on so that we would have a really reliable 'before and after'.
"We were able to monitor, in minute detail, what happened to me and a lot happened to me in a very short space of time."
"I'm not some dietary or biological freak - I'm pretty much an everyman. So if it's happening to me, it's happening to anybody else who tries to take on this diet."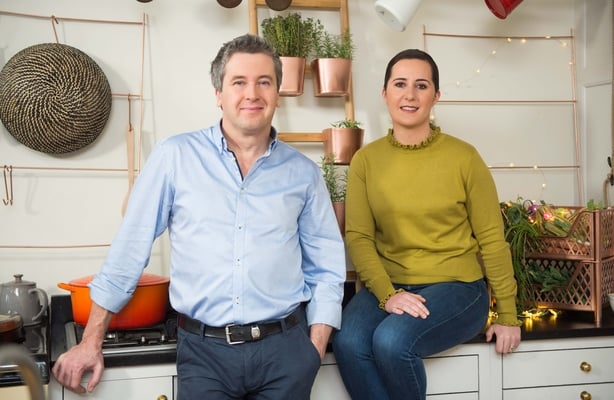 Missed last night's episode? Watch it now on RTÉ Player
Having tried the Paleo Diet and a High Protein Gym Diet, this season our host will take on the challenge of trying the now very fashionable vegan diet for a month.
With assistance from dietitian Aveen Bannon, Philip learns how to shop differently and joins the Vegan in Ireland Dublin walking tour run by Sivan Pardo Renwick and her husband Scott.
In the kitchen, series chef, Hilary O'Hagan-Brennan, teaches him how to make a dish that satisfies meat cravings without using either real meat or fake meat.
Next, we'll look into the ethical issues of eating meat by trying the Vegan Information Project's virtual reality headset to get an immersive experience of the lives of intensively reared pigs.
Later, anthropologist and archaeologist Dr Bill Schindler explains how humans first began to hunt for meat instead of scavenging.
Finally, at the end of his 28-day vegan odyssey, Philip receives some shocking information about what's happened to his body during his time on the diet but is this down to the diet itself or to his failure to balance his nutritional supplements?
Watch What Are You Eating? tonight on RTÉ One at 8:30pm