On What Are You Eating? this week, we're learning about our favourite snacks.
Watch the full episode on the RTÉ Player
In the past, it was commonly believed that snacking was bad for us. Three stable meals of breakfast, lunch, and dinner were all we needed in our daily diet. Now, it seems that most of us are eating at least two-and-a-half snacks per day, sometimes even going as far as replacing full meals with multiple snacks.
Want to know what your favorite snacks are really made of? Watch #whatareyoueating tonight on @RTEOne at 8:30pm to find out! pic.twitter.com/VEqOBA8k6N

— LifeStyle on RTÉ (@LifeStyleRTE) March 15, 2017
We Irish do love a few sweets and biscuits to go with a cup of tea, so Philip is heading to Ireland's version of Willy Wonka's factory – Crilly's of Newry – to find out how our favourite boiled sweets are made. Elsewhere, Finn Murray of The Hopsack introduces us to a whole new generation of snacks.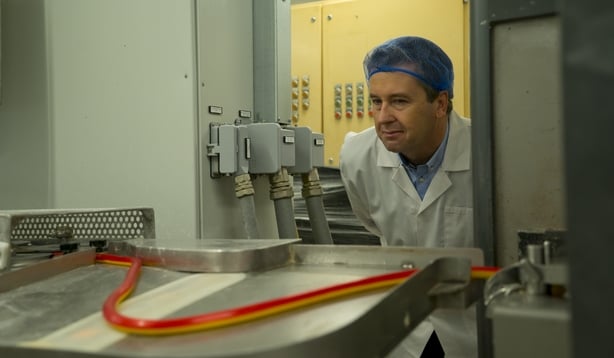 In the kitchen, chef Hilary O'Hagan-Brennan shows us how to make something even more popular than boiled sweets: jellies. If you are an avid jelly eater, you may be cursing Philip's name after tonight's episode! Percy Pig fans look away now...
Finally, as if you weren't traumatised enough, Colin Harmon of 3FE Coffee explains the difference between gourmet coffee and the kind you pick up in the garage.