Kevin believes that living with coeliac disease shouldn't compromise your relationship with food.
"A lot of people assume that when they are diagnosed as having coeliac disease it really limits their diet, this doesn't have to be the case.  By checking the ingredients list of the products you buy in the shop, you become more aware of the what you can and can't have, you take control of your diet."
The Gluten Free Living Show is taking place on Saturday October 1st 2016 in Dublin with an abundance of advice for coeliac sufferers. A number of cookery demonstrations will take part through out the day including a Karma Kitchen Demo by television chef and cookbook writer Kevin Dundon.
Plus there will be 25 exhibitors, including many Irish gluten free food producers such as BFree, craft butchers Hodgins Sausages, and new addition to the Coeliac Society of Ireland Rosie & Jim. Irish start-up Cool Beans, gluten-free bakery Bia Ganbreise and international gluten-free brands including Fria Gluten Free, Juvela and Bunalun Organic will all be present.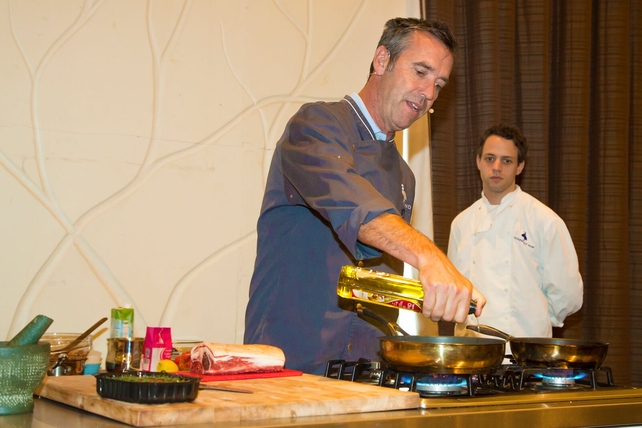 Kevin will cook up a Gluten Free Storm
Kevin will be cooking some lovely homemade gluten free brown bread, a vine tomato with carrot & cardamom soup. A lovely light lunch or supper of quiche lorraine and a fantastic Hampshire lollipop pork chop with seasonal vegetables,  and to finish, a very delicious orange chocolate torte.  Also he will be preparing his gluten free dark chocolate and hazelnut cookies - so something for all the family.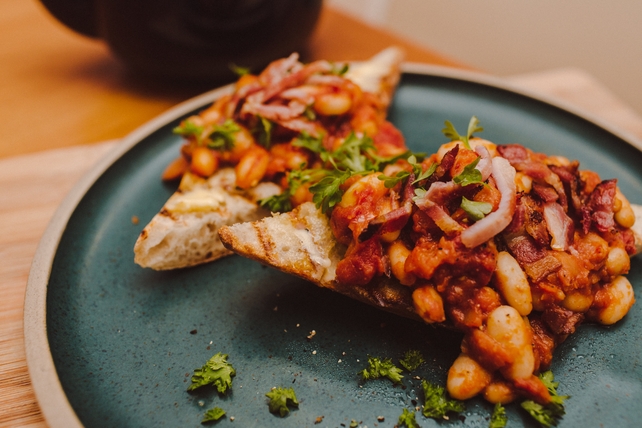 When it comes to cooking and baking your own food, Kevin believes that gluten free ingredients shouldn't take away from your meals.
"Baking with gluten free flour and such ingredients doesn't mean you have to compromise on flavour or texture, great results can be achieved, and remember a balanced diet is still important so plenty of the naturally gluten free fresh foods such as fruit and vegetables, meats, fish, chicken, eggs and so on."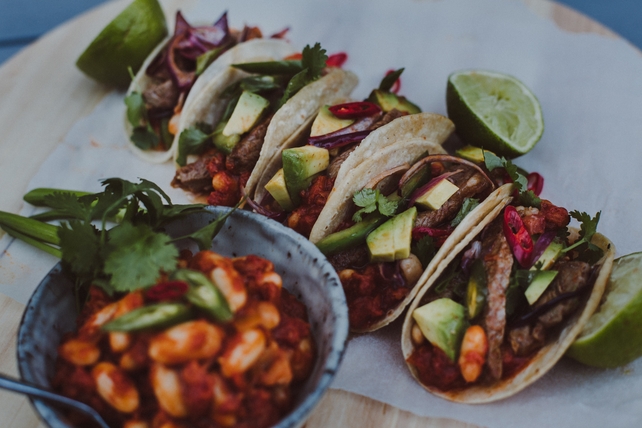 Expert Panels, Label Reading & Dietetics Clinic
An expert panel discussion on the theme of gluten-free on-the-go snacking will include Maria Betts of award-winning gourmet cereal brand Maria Lucia Bakes. SafeFood will be giving a talk on food labeling and how to read and understand them. 
Expert talks will include one on medical diagnosis by Dr Nick Kennedy of Trinity College Dublin and President of the Coeliac Society of Ireland. A speed dating dietetics clinic will provide a forum for show-goers to discuss their gluten free matters. A fun  Academy of GF Kids! will educate coeliac children on living a gluten free life.  
The Gluten Free Living Show is on 1st October, 11am-4.30pm, in the Crowne Plaza Northwood, Santry, Co Dublin. Tickets are €10 and can be booked on Coeliac Society of Ireland's website.