If you are taking a trip abroad and the flight is very early, a good option to start off is to bring your cereal with you in a container. When you are through security just get yourself some milk and you're good to go, your little ones will be much happier with their favourite cereal then what is on offer at the departure gates! 

Once you get there, try to plan out their meals as close to their normal daily routine as possible:

Breakfast:
Try to find similar items to what they would normally have; if they want to try something different don't hold back let them try it out! This is a great opportunity to try out different fruits or other foods that they may have never gone for before. 

Lunch:
A flask is ideal for bringing to the beach with you for lunch time. Fill it up with a pasta salad or some omelette fingers to a quick and easy meal on the go.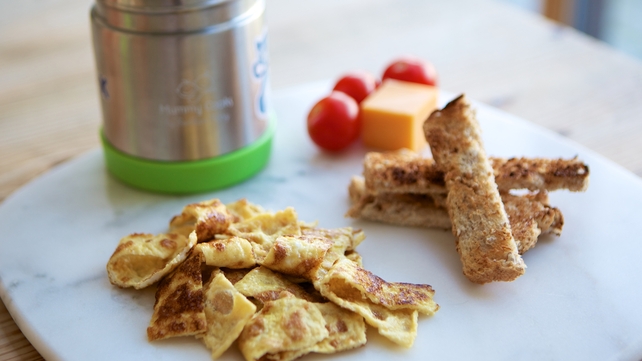 Dinner:
Ordering half portions from the adult's menu is the best way to ensure that your little ones aren't eating the same things day in day out. This also ensures that they can choose from some healthier options, as we all know how kids menus can be!! 

Snacks:
Make sure to always have healthy snacks on hand for gaps between meals. Bringing a couple of little food containers in your suitcase is a great idea for this. In the mornings you can pack some fruit, dips, vegetables and nuts to bring with you for the day.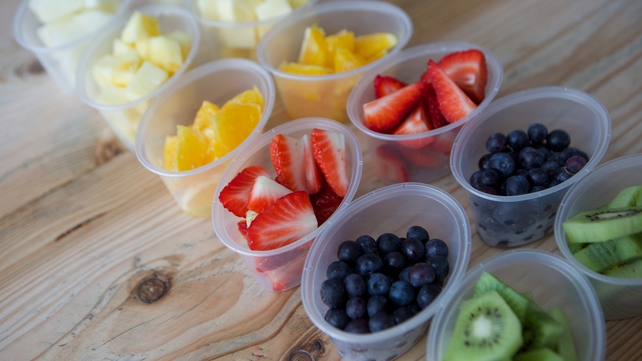 Be prepared to relax the rules a little bit while you are away, allow them to enjoy themselves and their food. If these means a few more treats than normal, so be it! 
Recipe courtesty of Siobhan Berry of www.mummycooks.ie