Don't forget the salad and corn on the cob – gotta get that five-a-day!
The Perfect Potato Salad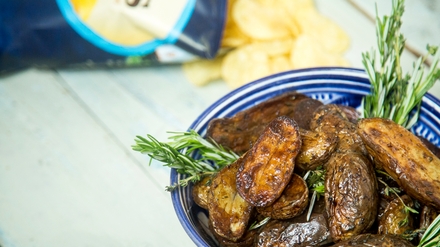 This is a potato salad with a difference – baby potatoes roasted in balsamic vinegar, with fresh rosemary and garlic. Get the delicious recipe here.
Open-Faced BBQ Lamb Burger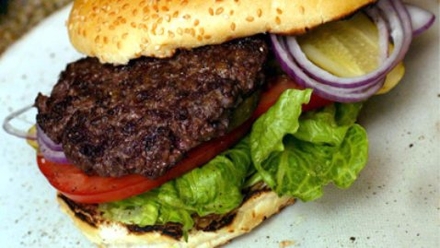 For a more gourmet feel, the bun for this lamb burger can be made by toasting slices of French baguette. You can also rustle up your own salsa out of tomatoes, white wine, sugar, chilli and crushed allspice berries. Impress your friends and family with this recipe!
Sticky Barbeque Spare Ribs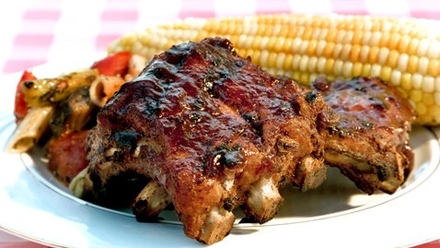 There's nothing better than a rack of sticky barbeque ribs! Embrace the messiness and eat with your fingers – just make sure you have plenty of napkins to hand. The sweet and spicy sauce takes no time at all to make. Get the recipe here.
Smoky Maple Baked Beans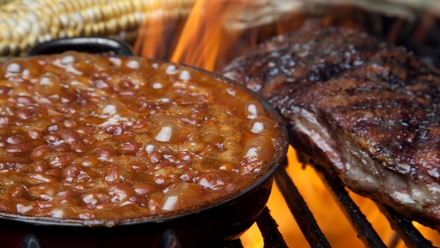 These smoky maple beans make a great side, and are an unusual alternative to plain ol' baked beans! Find out how to make them here.
Barbequed Prawns in a Shell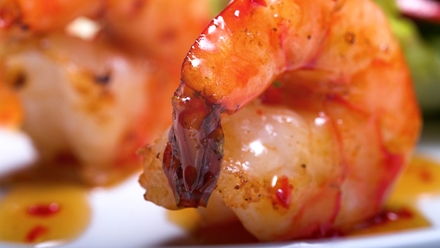 If you're a seafood lover, these prawns will make a great addition to any barbeque. Just be careful not to let them fall through the bars of the grill! Check out the recipe here.