Celebrities continued to show support for the 'Time's Up' movement on the BAFTA TV red carpet last night.
Laura Whitmore, Claire Foy, Jodie Whitaker, Caitriona Balfe and Sharon Horgan all wore Time's Up pins on their red carpet gowns to show support for the movement - check them out in our gallery above.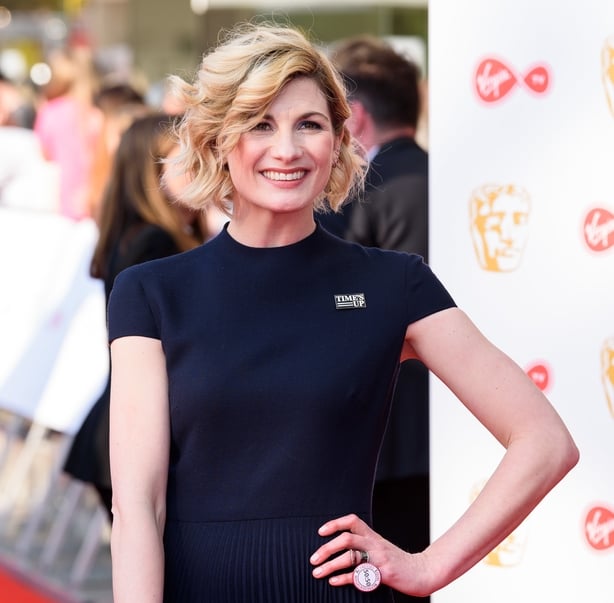 Jodie Whittaker's outfit was especially impressive as she wore a ring that said 'Actresses For Equal Representation' with 50/50 stamped in the centre.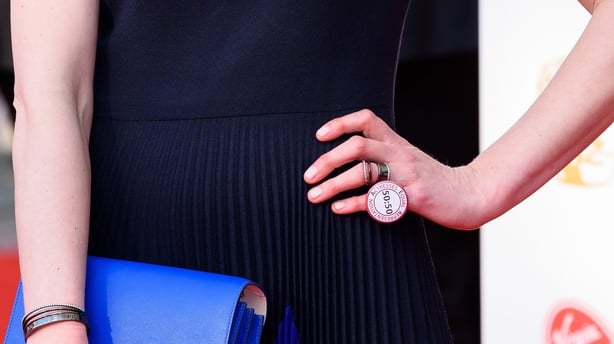 This isn't the first time that fashion has been linked to the Hollywood-led movement. Saoirse Ronan, Angelina Jolie, Dwayne Johnson, Kerry Washington and a host of other celebs joined the 'black dress protest' at the 75th Annual Golden Globe Awards in solidarity with the victims of harassment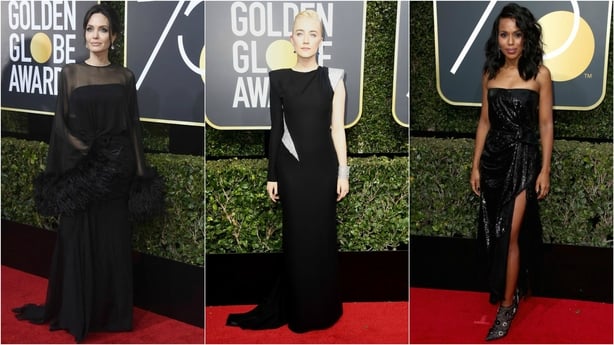 The protest continued throughout awards season at BAFTAS and IFTAs and took a slight turn at the Grammys as attendees were asked to carry white roses by 'Voices in Entertainment', an advocacy group led by Meg Harkins of Roc Nation and Karen Rait of Interscope/Geffen/A&M Records.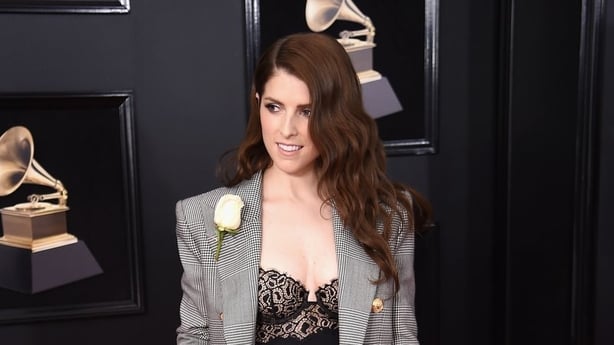 What is Time's Up?
Time's Up is an anti-harassment movement that calls for equal representation, opportunities, and benefits for minority groups in the LGBTQ community, for women of colour and for immigrant women across all industries.
"Time's up on the behaviour and the culture that makes women less safe in the workplace and not just women but people of colour, LGBTQ community, disabled people and anyone else who is marginalised," said Time's Up founder, America Ferrera on Today.
The organisation is working to establish a legal defence fund for working-class women and have received a reported $14 million in donations from stars such as Meryl Streep and Stephen Spielberg.
The movement is often credited to have begun as a solution to the #MeToo movement.
What is #MeToo?
#MeToo was a conversation started by Tarana Burke on Twitter surrounding sexual assault and inequality. Essentially it was about survivors supporting survivors, no matter their industry, race, religions or age.
The global movement took off with high profile names such as Rose McGowan, Reese Witherspoon, Terry Crews, Jennifer Lawrence, Gabrielle Union and many more tweeting the hashtag.