Wearing Gianvito Rossi shoes, a black Erdem dress and a brand new bob, actress Caitriona Balfe was dressed to perfection while picking up her award for 'Best Actress' for her role in Outlander.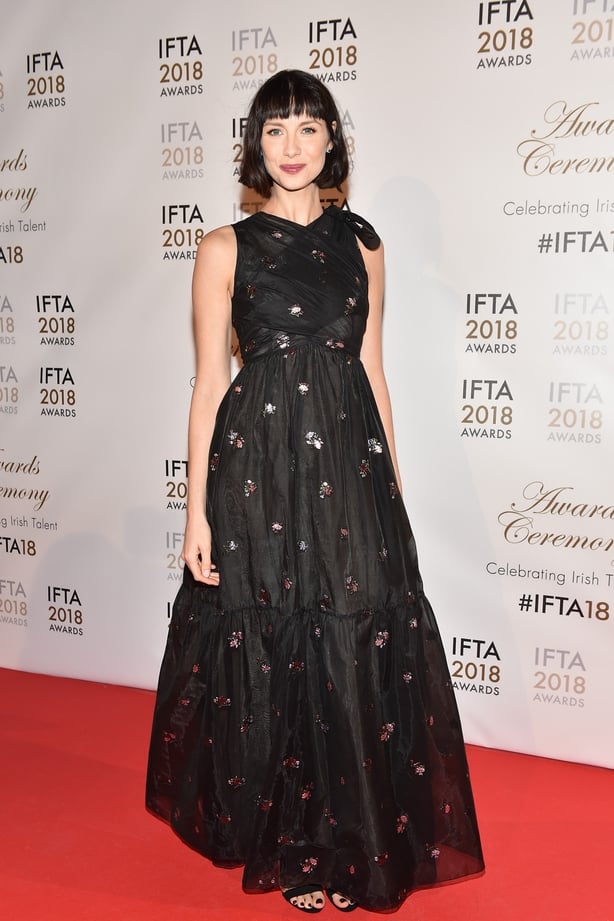 The actress recently wore a black Chanel couture gown to the Golden Globes as part of the Times Up movement. Was she doing the same for the IFTAs?
"I didn't know tonight if people were doing it or not but I think its just nice to extend this movement as long as we can.
"I think its a great statement but I also love the fact that there is a fund behind it and I think $13 million has been raised to give women an economic chance to actually bring some of these men to justice and I think that, that's fantastic.
"So, you know, if we can do our bit to spread the word, that's good."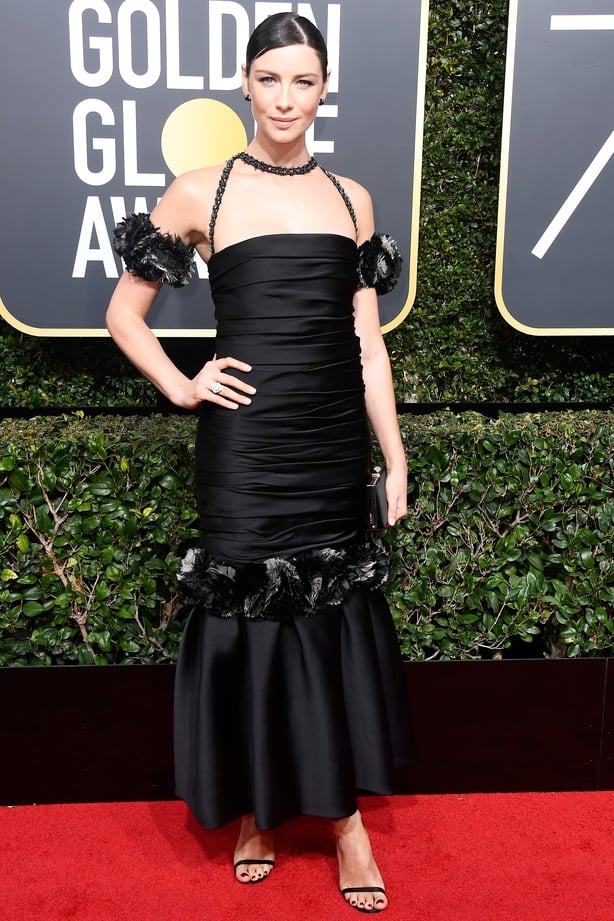 Caitriona was sporting a brand new bob to the awards that she had got just the day before.
"Yesterday! I just felt like it and you know, a bit of a change."
The actress has been notoriously private about her relationship with partner Tony McGill but she did debut her engagement on the red carpet of the Golden Globes in January.
Caitriona told RTÉ LifeStyle that she hadn't even begun to think about buying her wedding dress.
"Oh God, no. I have not even started thinking about anything. I know my Mum is kind of grilling me today and I was like, I have no idea what it's going to be."
Click here to see all the looks from the 2018 IFTA red carpet.
Highlights from the awards will air on RTÉ One at 10:45pm on Saturday, 17th of February.