It's the final night of Big Week on the Farm! And what a week it's been. From last night's live birth of a baby calf, world record smashes to a murder in the pheasant pen, no wonder the country's become agri-obsessed.
And who better to end the week than our final celebrity guest, Vogue Williams.
She's bringing the glamour to Cavan tonight on the Shalvey Farm where she'll join Áine Lawlor and Ella McSweeney and give Big Week a big send off.
So what can we expect from tonight?
We're getting an insight into the secret life of sheep. We're going to visit a duck farm in Ballydehob, County Cork, a sheep dairy in Mayo, and record how the buzzards on Patrick's farm react to carrion.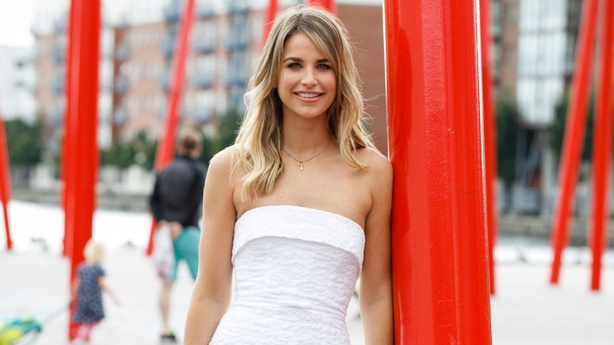 Plus, viewers see how new Irish research in barley production might soon change global agriculture. But will there be one last birth before the week is out?
Vogue on the Pull
The Irish model will get her hands dirty competing against her fellow celebrities in Pull the Udder One, where we'll see how much milk Vogue can get out of Carmel the cow in one minute.
It's up to Vogue to beat Pat Shortt's record (We think Carmel the cow is still recovering after Shortt got 650ml of milk from the cow!)
Want to learn about the animals on the farm? Try the Secret life of:

The final episode of Big Week on the Farm starts from 7pm on RTÉ One with presenter Vogue Williams.
The Ray D'Arcy Show on RTÉ Radio 1 will be doing daily updates on the show every day next week.
If you miss any of the live shows, you can catch-up on the RTÉ Player.
Big Week on the Farm is co-funded with RTÉ by Science Foundation Ireland. Science and technology are increasingly part of modern farming and food production.