Donkeys are an extraordinary farm animal and as viewers witnessed last night on Big Week on the Farm, they have a huge emotional range.
Notorious for their stubbornness, donkeys simply have a higher sense of preservation than, let's say horses.
With enough exercise, and mental stimulation, they can live up to 50 years of age. But donkeys are not at all adapted to Ireland, having only been here for a few hundred years.
Ella McSweeney spoke with vet Dr. Joe Collins who said that they're designed for arid, dry land and hard fibrous food. When they play in the dust it's more a throwback to their dessert life in countries such as Saudi Arabia and Pakistan.
When a donkey's partner dies...
Donkeys tend to find a partner in friendship, despite gender, for life. That means two males, females or a mix of the two can become incredibly close.
And as donkeys are a herd animal, they thrive on companionship, loving to play and groom their best friend.
But what happens when one of the pair dies?
The surviving donkeys can become stressed and/or ill during this time. And as viewers witnessed last night, when one donkey dies, the other partner is given time with the body to come to terms with the death and mourn.
Grief-struck, the donkeys gather to say their last goodbyes in what host Ella McSweeney said was a great display of emotion.
Want to learn about more animals on the farm? Try the Secret life of:
Watch the full report before, or if on mobile follow the link here.
Viewers are advised that the report may distressing:
We need your consent to load this rte-player contentWe use rte-player to manage extra content that can set cookies on your device and collect data about your activity. Please review their details and accept them to load the content.Manage Preferences
The final episode of Big Week on the Farm starts from 7pm on RTÉ One with presenter Vogue Williams.
The Ray D'Arcy Show on RTÉ Radio 1 will be doing a daily update on the show this eveing.
If you miss any of the live shows, you can catch-up on the RTÉ Player.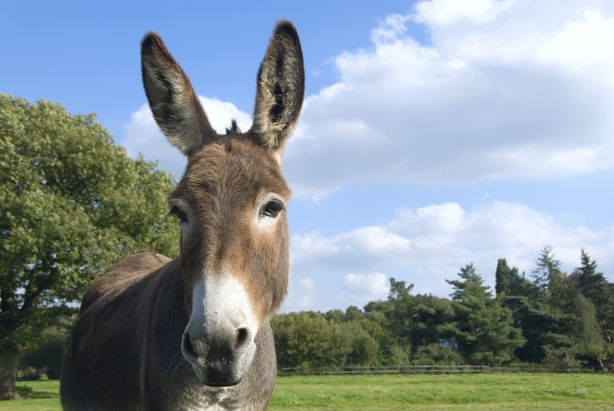 Big Week on the Farm is co-funded with RTÉ by Science Foundation Ireland. Science and technology are increasingly part of modern farming and food production.