First of all! Wohoooooo!! A big, massive, enormous HAPPY BIRTHDAY to news2day - the show is 20 years old!
Watch the full show above now, or catch it any time on the RTÉ Player here!
It's a really important day for everyone who works, and has worked, on the show down the years so we needed to do something a bit extra. That's why we kick off the show with President Michael D Higgins answering your Questions of the Week.
Students from St Kevin's National School, in Littleton, County Tipperary, put questions from the programme's viewers to the President.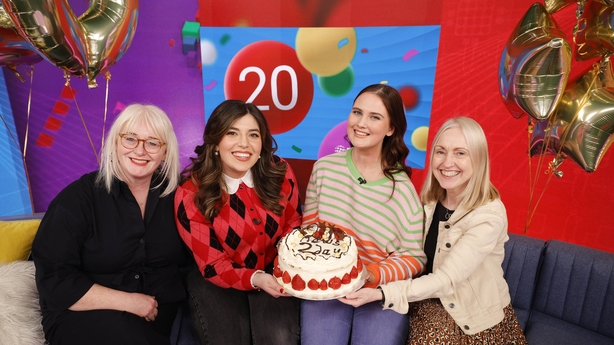 It was a birthday so there had to be cake! But, the gang have been marking the big day all week. There have been special reports looking back on how things have changed down the years in terms of TV, technology and even school!
Click here to see the report on TV!
Here is a report on technology back in 2003!
The show is now Edited by Anne-Marie and Avril with Reem and Molly presenting in studio and out and about. They work hard to bring you all the latest news from Ireland and around the world!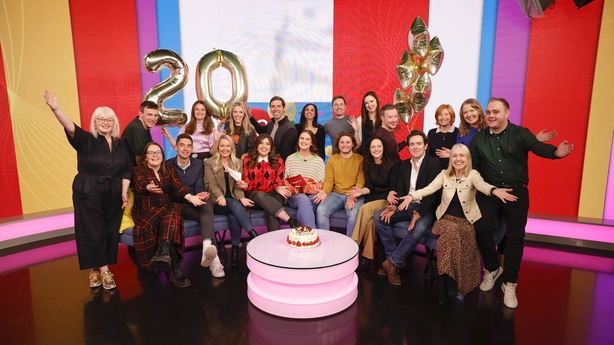 One great thing about having a birthday party is that you get to see all your friends - and the news2day party is no different.
With a show that has been running 20 years there were lots of invitations sent out and the gang all came together. Throughout the show you will hear from the people who started off working on the show as well as checking in with some of the boys and girls who were guests down the years. They are all grown up now!
Click here to find out how the show was first created!
And you can see more from the RTÉ Archives here!
Thanks to everyone who took part in the celebration, especially President Michael D Higgins and the young people who did such a great job interviewing him.
Tune in to news2day weekdays at 4.20pm on RTÉ2 and RTÉ Player!
And click here to get lots more content from the show on the news2day website!!