news2day turns 20 on Friday. To celebrate the milestone, all this week we will be taking a look back on two decades of the RTÉ News programme for younger viewers in a world that has changed dramatically since the first show aired in 2003.
Today, our Arts and Media Correspondent Sinéad Crowley takes a look at what young people were watching on television two decades ago and explains how the world of children's entertainment has undergone dramatic change.
Martina Chapman is an expert in media literacy, working with adults and young people. Looking back at the type of TV children were watching when news2day went on air, she said channels like The Disney Channel and Cartoon Network were very popular, with big shows in the mid 2000s including Hannah Montana and High School Musical.
However the main difference, she said, is that children then had no choice over when to schedule television viewing, they simply sat down with friends or on their own and watched whatever was on TV.
You couldn't fast-forward television, you couldn't rewind it. If you were lucky you might record something on VHS to watch later, but usually if you missed something when it was on, you would have to wait for weeks or months for a repeat or possibly never see it again.
Today's viewers, both adults and children have a much wider choice of what to watch, not just in terms of channels but also in terms of sources of entertainment.
Many children are viewing shows on streaming services and clips on social media as well as on television.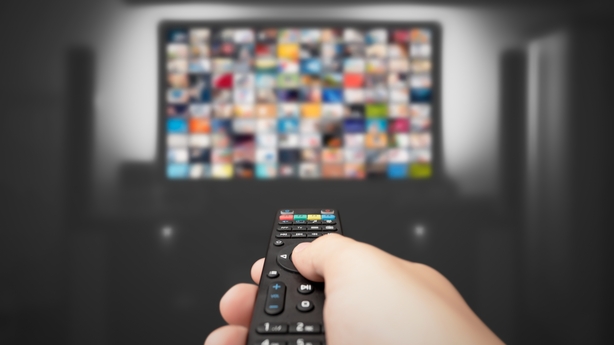 Choice can be useful - people can now tailor their viewing and watch on demand but, as Martina explained, choice can also bring with it added pressure. A traditional show like news2day has an editor who decides what content is suitable for the audience, however content viewed online may not come under the same guidelines.
According to Martina, people who are viewing material online have to be their own editor and decide where the content is from, whether it is appropriate and whether it can be trusted.
She also pointed out that companies like streaming service companies use algorithms, pieces of code which try and figure out what people want to watch based on what they have seen before.
When asked for tips for young people watching content today, Martina recommended asking questions including where did the content come from? Who sent it to you? Did the link come from a friend, or someone else?
In reality, she said anyone can post on social media and not all of the information viewers receive will be accurate or reliable. And so everyone, adults and young people alike need to think critically about what they are watching and where it has come from.
She also said that if young people have concerns about what they are watching, or what they have seen or heard, then it's best to talk to a trusted adult.
Martina also recommended the website BeMediaSmart.ie which gives viewers tips on how to stop, think and check what they are seeing and hearing, and helps people recognise content that might be false or potentially harmful.