news2day turns 20 on Friday. To celebrate the milestone, all this week we will be looking back on two decades of the RTÉ News programme for younger viewers in a world that has changed dramatically since the first show aired in 2003.
Today the programme's first editor, Mary Butler, writes about how news2day was developed in 2003 and explains what RTÉ's objectives were in creating it.
news2day, the children's news service on RTÉ 2 television, started in January 2003 and, 20 years later, it is still very much a presence on the schedule in the late afternoon Monday to Friday through school term times. There is also a weekly round up at the weekend.
The programme was suggested by RTÉ News then Head of Television News, Cillian de Paor, and it came about at a time when children's rights were starting to be considered seriously by Irish politicians.
The National Children's Office had been established in 2001 and the first Ombudsman for Children, Emily Logan, was appointed two years later. However, it was another eight years before the first full Cabinet position with responsibility for Children and Youth affairs was created in 2011 with the appointment of Fine Gael's Frances Fitzgerald. When news2day first went on air it had financial support from the National Children's Office, while being completely independent editorially.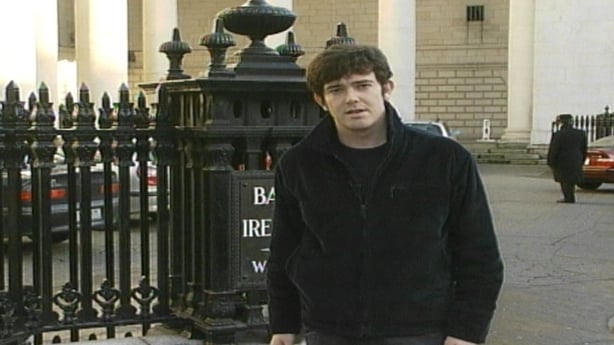 I was asked to devise the programme and recruit two presenter/reporters. The eight-minute show was not unlike the BBC's Newsround which had been on the go since 1972, originally with John Craven. Sadly, Newsround ceased to broadcast on TV three years ago and now only has an online presence.
The main difference with news2day was that it was more child-centric. From its inception, news2day has placed great emphasis on including children's own voices in as much of its content as possible. Sometimes children present reports themselves. Many other stories include a selection of children's opinions.
The look of the programme with its red and yellow opening and background and its animated supers, was very different from the predominantly blue tones of most news programmes at the time.
Questionnaires to boys and girls of primary age about the areas of most interest to them indicated a real curiosity about the natural world, concern for the planet and a marked interest in sport among the boys.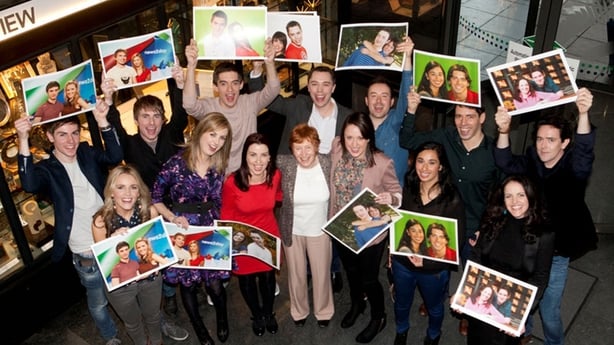 I liaised with Young People's Programmes on the scheduling of the programme and an eight-minute afternoon slot on RTÉ 2 was agreed. Auditions followed and Cathal Murray, who already had radio experience, and Ailbhe Conneely, a journalism graduate from NUIG, were chosen to be the inaugural presenters.
From the start we placed a big emphasis on scripting: jargon and acronyms had to be stripped away, concepts as diverse as referendum, global warming and invasion had to be explained clearly for the target audience of seven to 12-year-olds.
Difficult topics and tragic stories have always been covered but details of more disturbing events are kept to a minimum and pictures chosen carefully.
news2day was also technically innovative. It was the first RTÉ TV News programme where almost all reports were edited by the journalists working on it. The virtual background behind the presenters was another novel element, whereas now it's commonplace. And, given the content of the show, more special effects and split screens were used to give it a pacey, attractive look.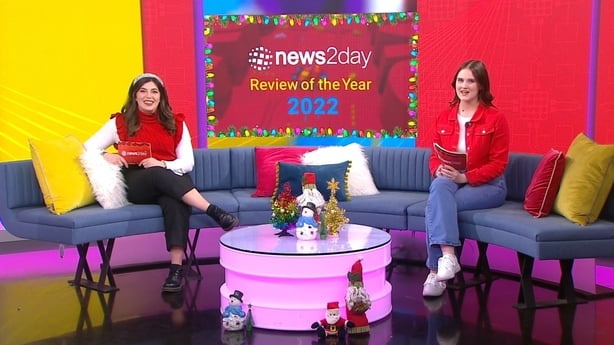 One competition we ran invited primary school classes to send it ideas for two reports from their local area and this led to children themselves presenting a series of programmes. It included one about the decline in numbers attending the primary school on the island of Inishturk off Westport, and another about how Carlow was turning into a commuter town for Dublin. Another early competition saw the winning children presenting the weather forecast on the programme (with a little help from the experts).
Changes in Ireland over the past 20 years have been reflected on news2day as the country has become increasingly multicultural. The next generation of innovators and leaders are already in our national schools and these youngsters are the programme's richest source of topics, inspiration and voices. It is here too, among our primary school population, that the variety of nationalities and cultures in Ireland are nurtured and celebrated.
The budget for the programme has never been big. It operates with a staff of just three: an editor and two reporter/presenters. The latter are recruited through the journalism and communications courses at third level colleges around the country. Young graduates can apply to do an audition.
The successful person each year gets a busy job along with invaluable training and experience in researching and producing reports for television, video editing, studio presenting, interviewing and scripting.
Many of these talented young people have gone on to develop longer term careers in RTÉ. Ailbhe Conneely is now RTÉ's Social Affairs and Religion Correspondent, Cathal Murray presents Late Date on Radio One, Paul O'Flynn is a TV sports presenter and reporter, Tommy Meskill a political reporter and Zainab Boladale - the first person of African heritage to work in the RTÉ Newsroom - is a reporter and presenter on Nationwide.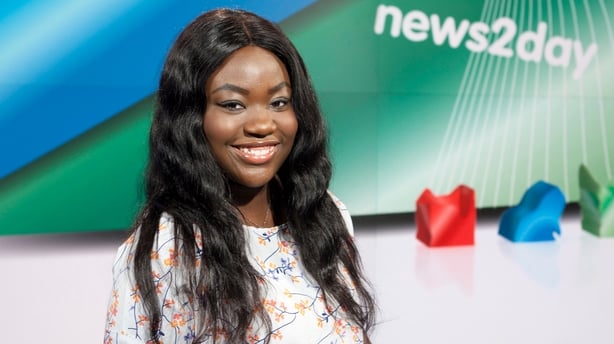 While news2day is a unique programme in Irish television, many other European public service broadcasters, from the Netherlands to Finland, have similar offerings. News items of interest to young people are offered through the Eurovision news exchange system.
No account of news2day would be complete without a mention of the Christmas art competition.
Children under the age of 12 can send in a drawing or painting of a Christmas scene and the competition winner gets a tour of the RTÉ Newsroom and, more importantly, switches on the Christmas lights on the RTÉ mast live on television.
This takes place each year just a few hours before the annual Late Late Toy Show. Competition for this honour is intense. For a couple of weeks before the big day, sacks of entries arrive daily. Each entry is looked at and considered, with the entrant's age also taken into account. Then a whole wall of entries are pinned up in the newsroom and, with this colourful display, everyone working in News knows the Christmas season has started and the mast is about to light up - both a concrete and symbolic link between RTÉ and the Irish community and its diaspora which RTÉ News staff are proud to serve.
As news2day moves into its third decade, it seems a tradition worth continuing.