A letter dated 17 September 1846 from magistrate Thomas Stopford JP, Newbliss, Co. Monaghan addressed to the Lord Lieutenant in Dublin Castle, in which he describes the condition of the small farmers and labouring classes in his district and reveals his fears with regard to 'the consequences if something immediate is not done towards their relief'.
They are a people on the 'verge of actual starvation' who are 'able and willing to work, but that at present they had no employment whatsoever'. The people are looking to Stopford for help as there is 'scarcely a resident landlord in this neighbourhood'. 
At a recent gathering he overheard a man 'whom I know to be in rather comfortable circumstances, advise the crowd not to 'go home hungry "but rather to drive a cow before them" but in answer to my again cautioning them not to commit any illegal act, several told me my orders would be implicitly obeyed, but they trusted I would get something done immediately for their relief or they should either rob or starve'. 
As Stopford is a permanent resident in the area he expresses his willingness to assist and 'oversee any public work government resolve upon in this locality'; however he is critical of some public works.
'I would respectfully impress upon you that cutting down hills or other works on the high roads can do little or no good and that agricultural work alone would be cheerfully and advantageously undertaken by the shrewd inhabitants of this part of the country who are so celebrated for their spade work.'
He makes reference to a remark made by one of the gathering:
"What's the use in our working on the roads; that won't make food for us for next year? Employ us in the fields and the land that would give us plenty...for next year. We might as well work in earning our days wages suffering the tread mill as cutting down hills and eating Indian corn when we can improve the land so as to make it feed us twice over."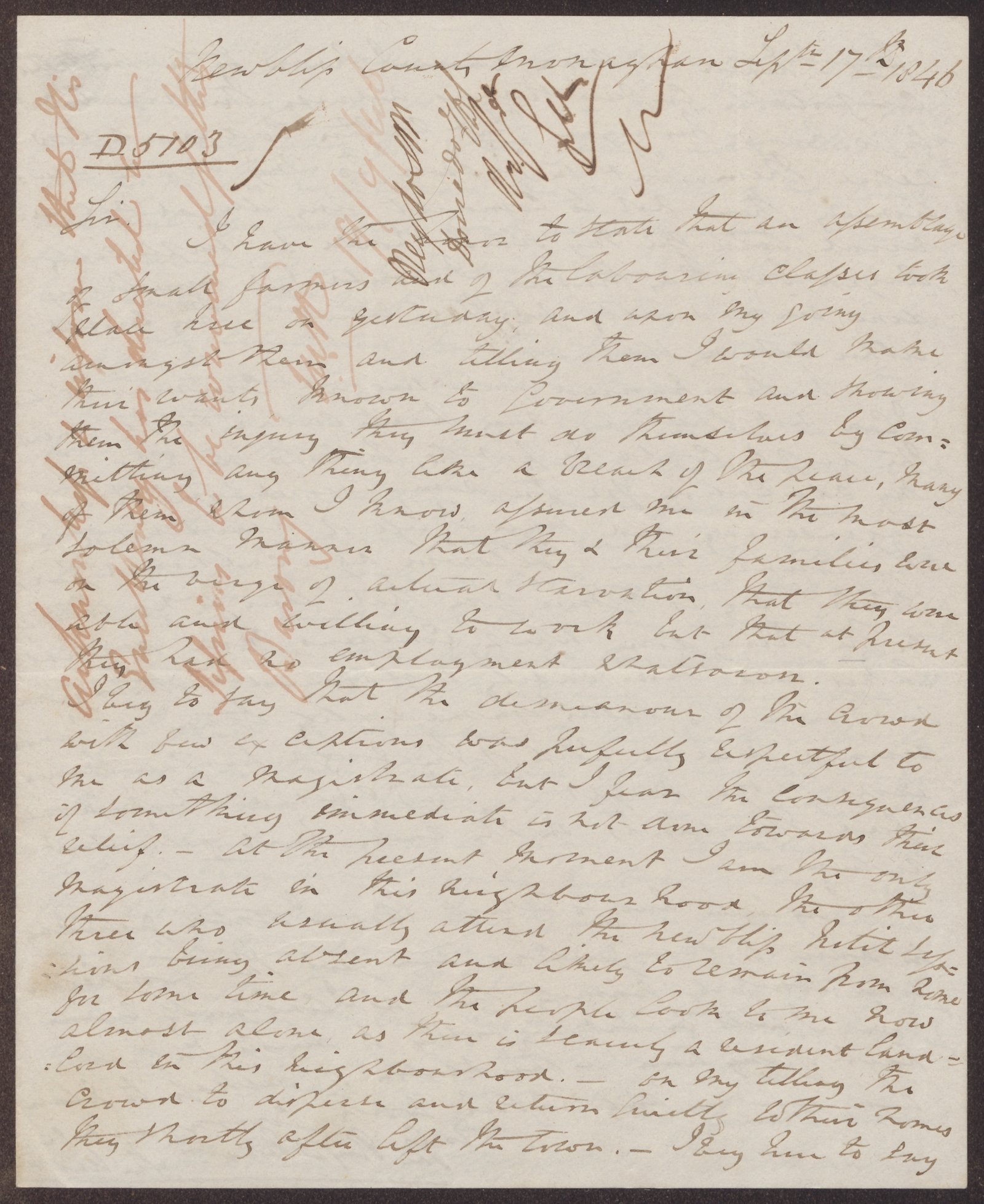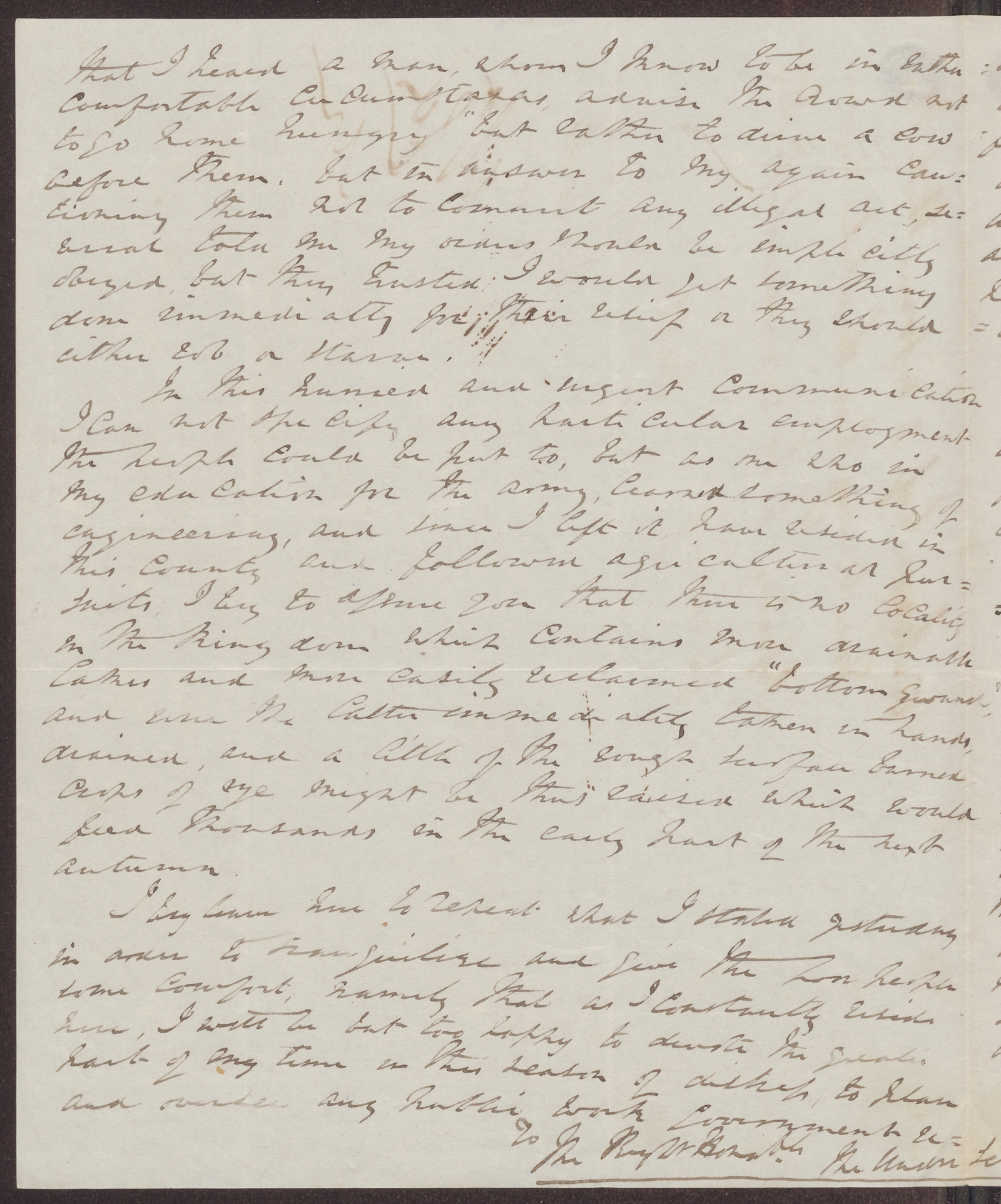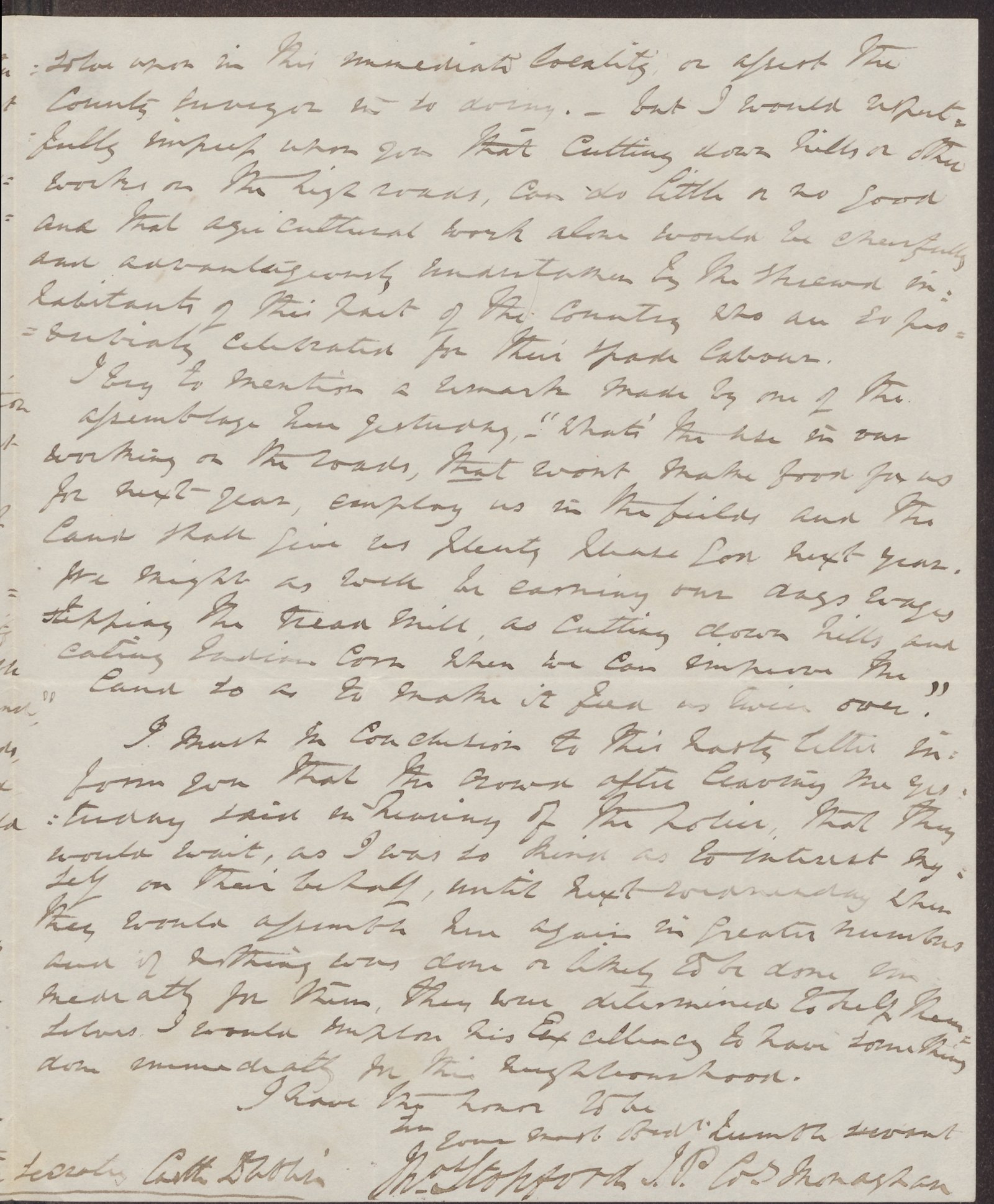 Find out more about the Distress Papers and what they contain here.

Source: National Archives of Ireland, CSORPFAMINE DISTRESSPAPERS1846D5103/0001, 2,3/. For detailed transcript of the above letter see Clogher Record, 2001, pp. 426-27