A weary Fr Peter Ward whose parish lies to the north west of Lough Mask writes on 8 May 1847 of the desperate plight of the people from the mountains of 'Ballyoray of Partry' in Co. Mayo. He beseeches the Lord Lieutenant to send aid as it
'is impossible for any man to describe the sad and melancholy state of hunger, sickness, despair and death'.
The landed proprietors within ten or twelve miles are absentees so the people have nowhere else to turn.
'Our people are dying in the streets, on the roads and in the houses some left for four, six, seven days without enterment (sic) without winding sheets*. It is a frightful to behold children dying and crying for food and none to be got without money and no money to be had.'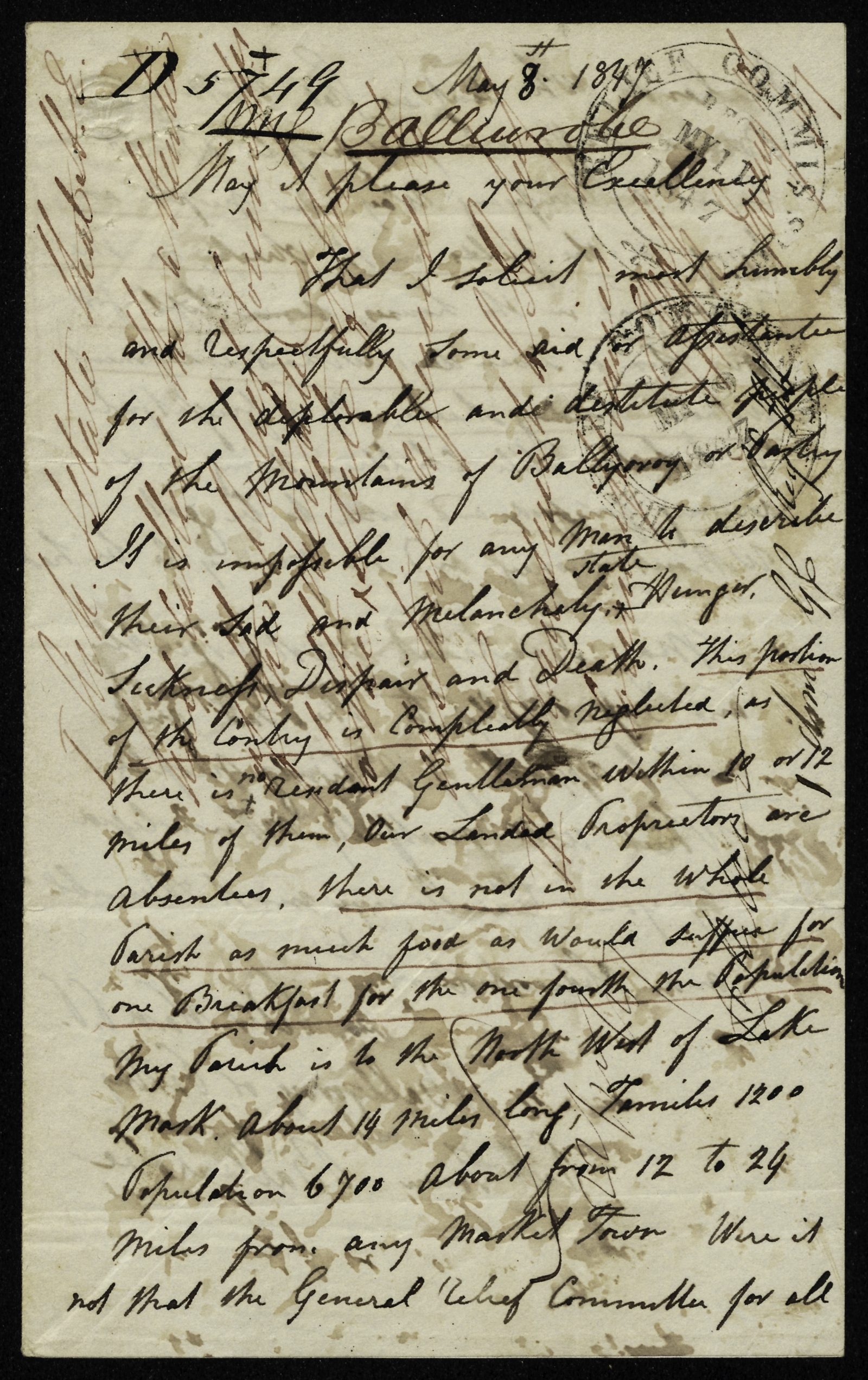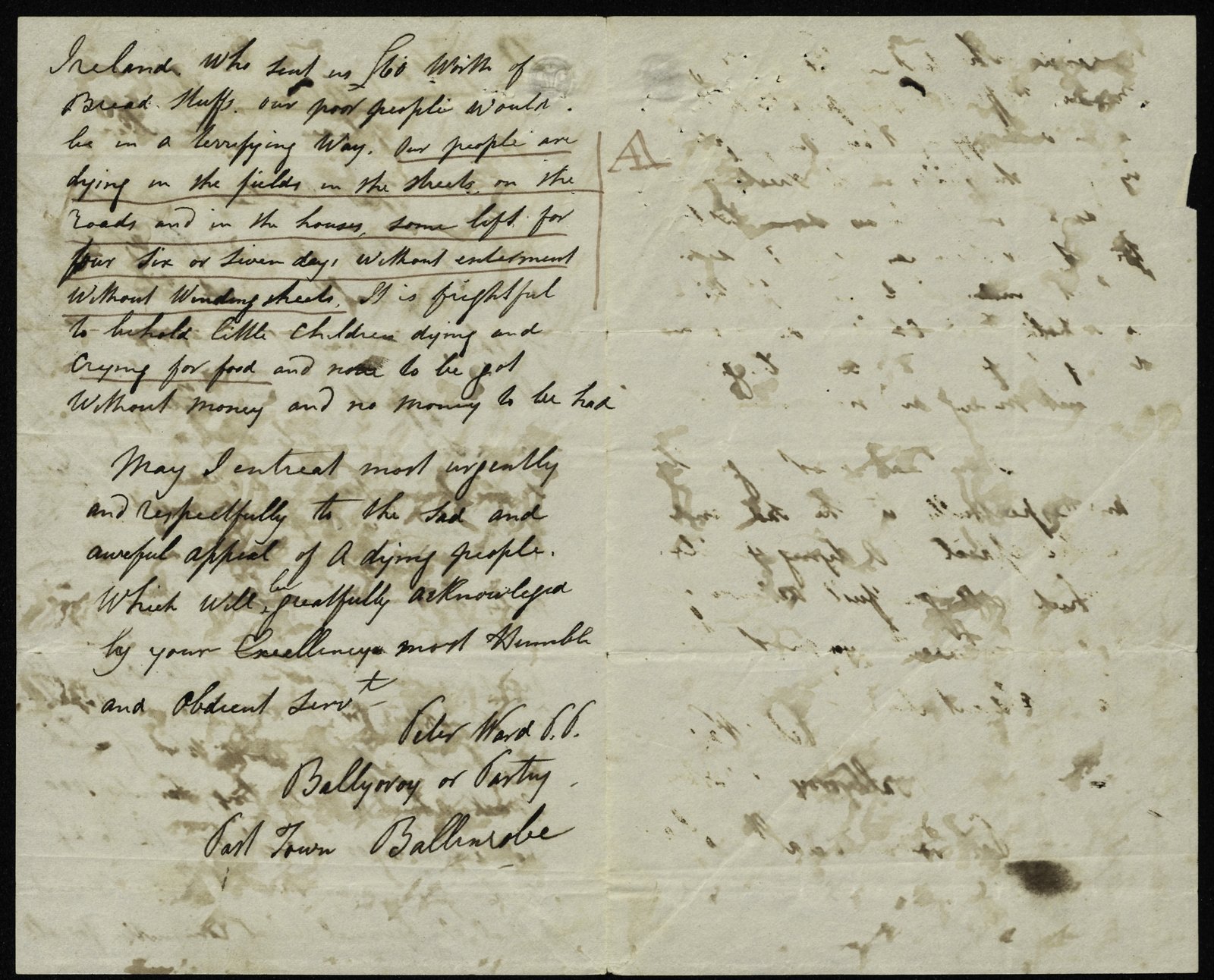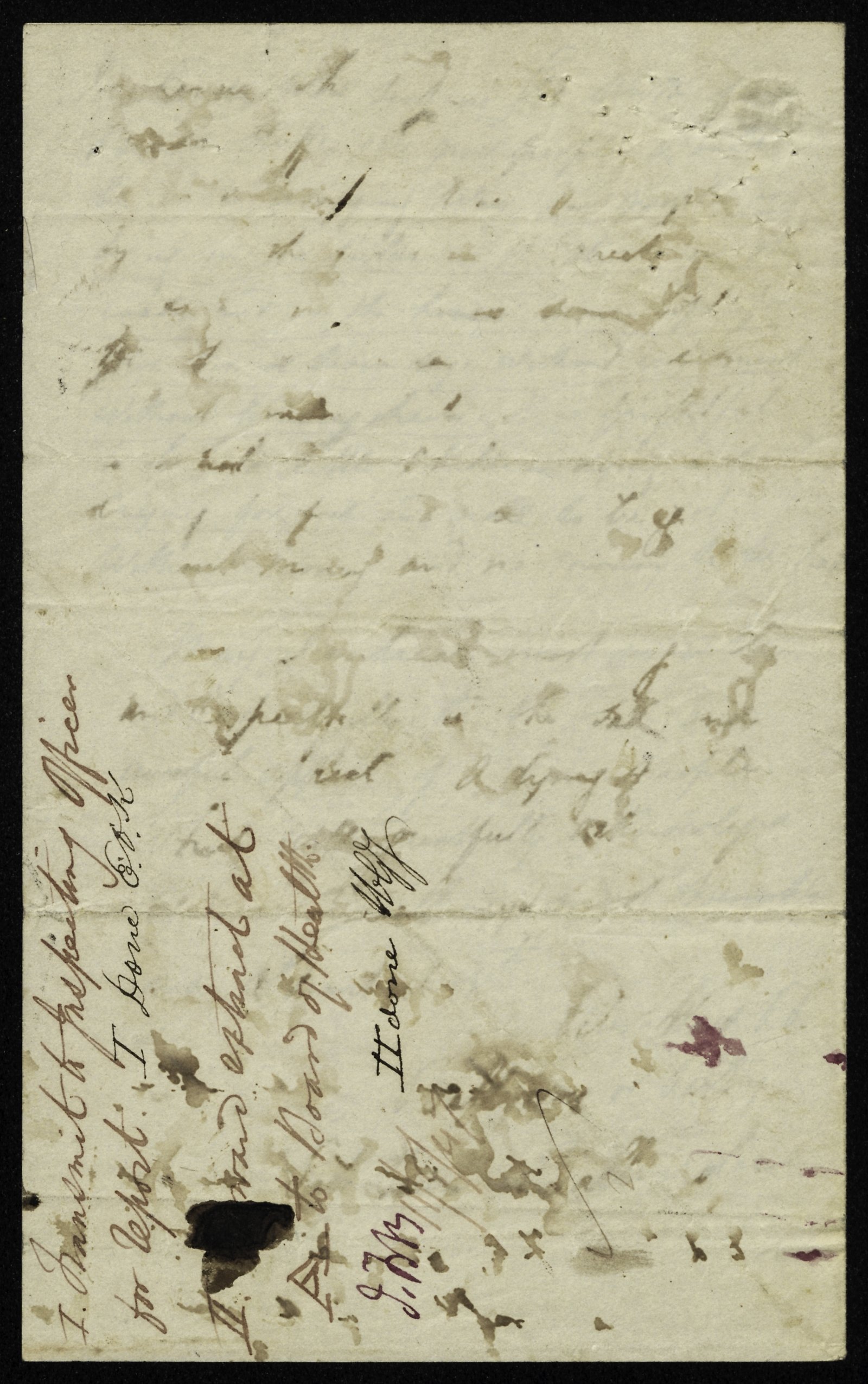 *a cloth used in the burial of the dead
Source: National Archives of Ireland, Famine Distress Papers, D5749.
Special thanks to Breandán Ó Cíobháin for locating and transcribing the content of the above document.
Find out more about the Distress Papers and what they contain here.