The Distress Papers in the National Archives, Ireland, can tell us many stories behind the grim statistics of Famine Ireland. This is a letter written by a distressed John Farrelly from Carrick Street in Kells, Co. Meath dated April 1847, in which he details his own dire circumstances and that of the destitute around him.
My heart is sore I cant spake I am not eable to spake and hundreds as bad as I am what must we do…we lie down and die [sic]. Why does not those Estated Gentle Men make those farmers give the poor some turnip ground that they might put down for who will be alive I hope that there will be a Law past for them to get ground for turnips…The farmers and the landholders of the country will not give a rood or a half rood to the unfortunate poor for to put down turnips'.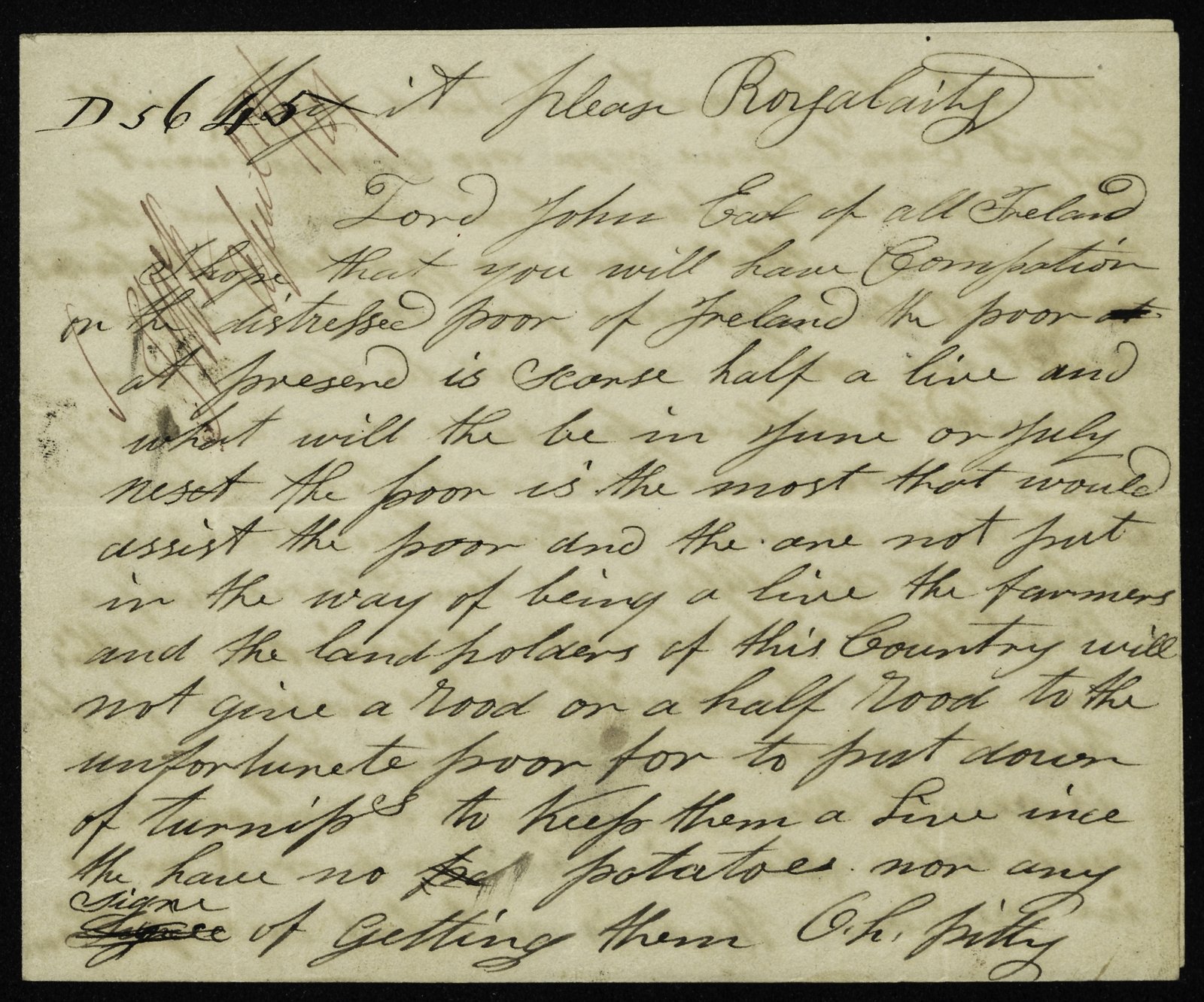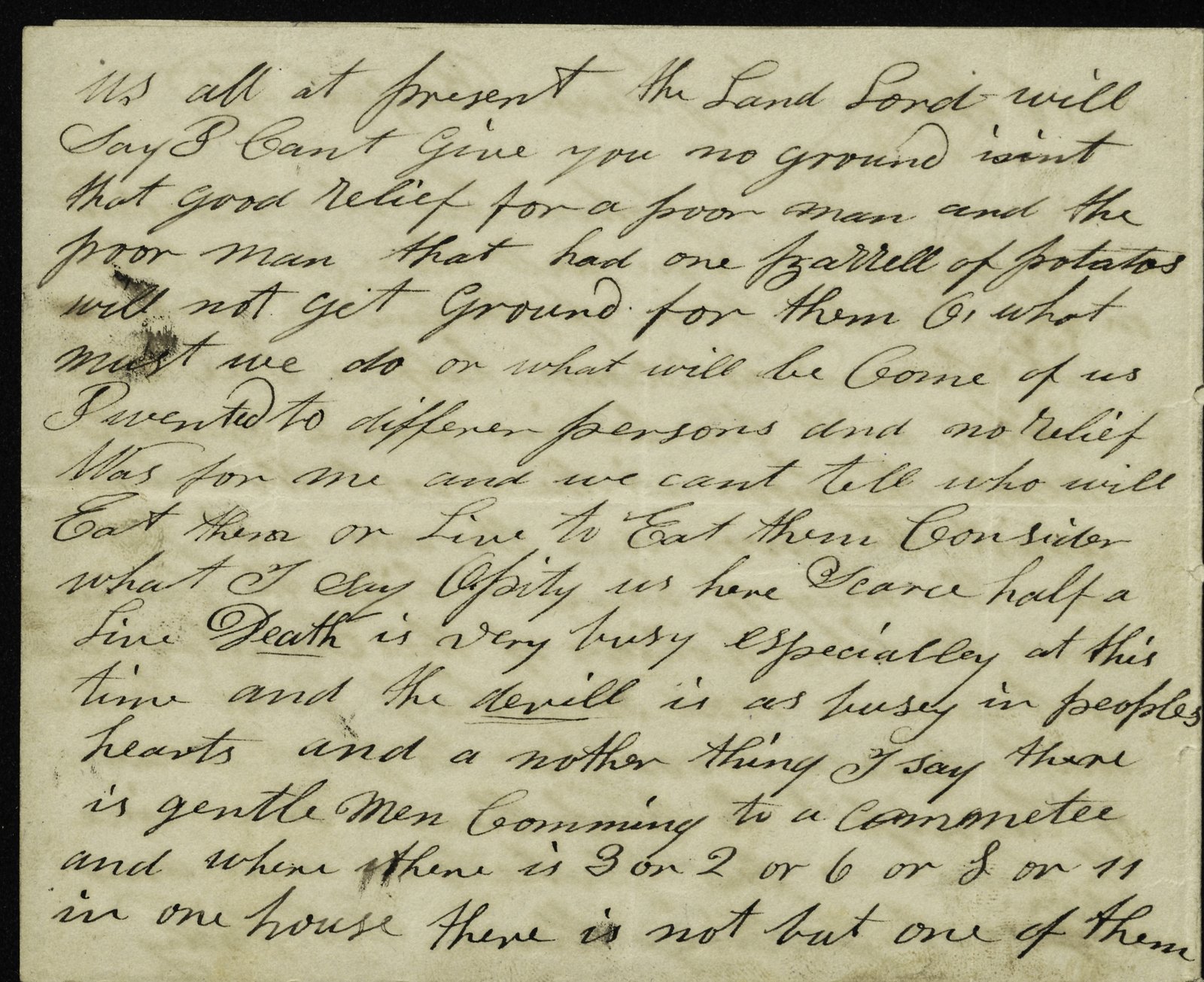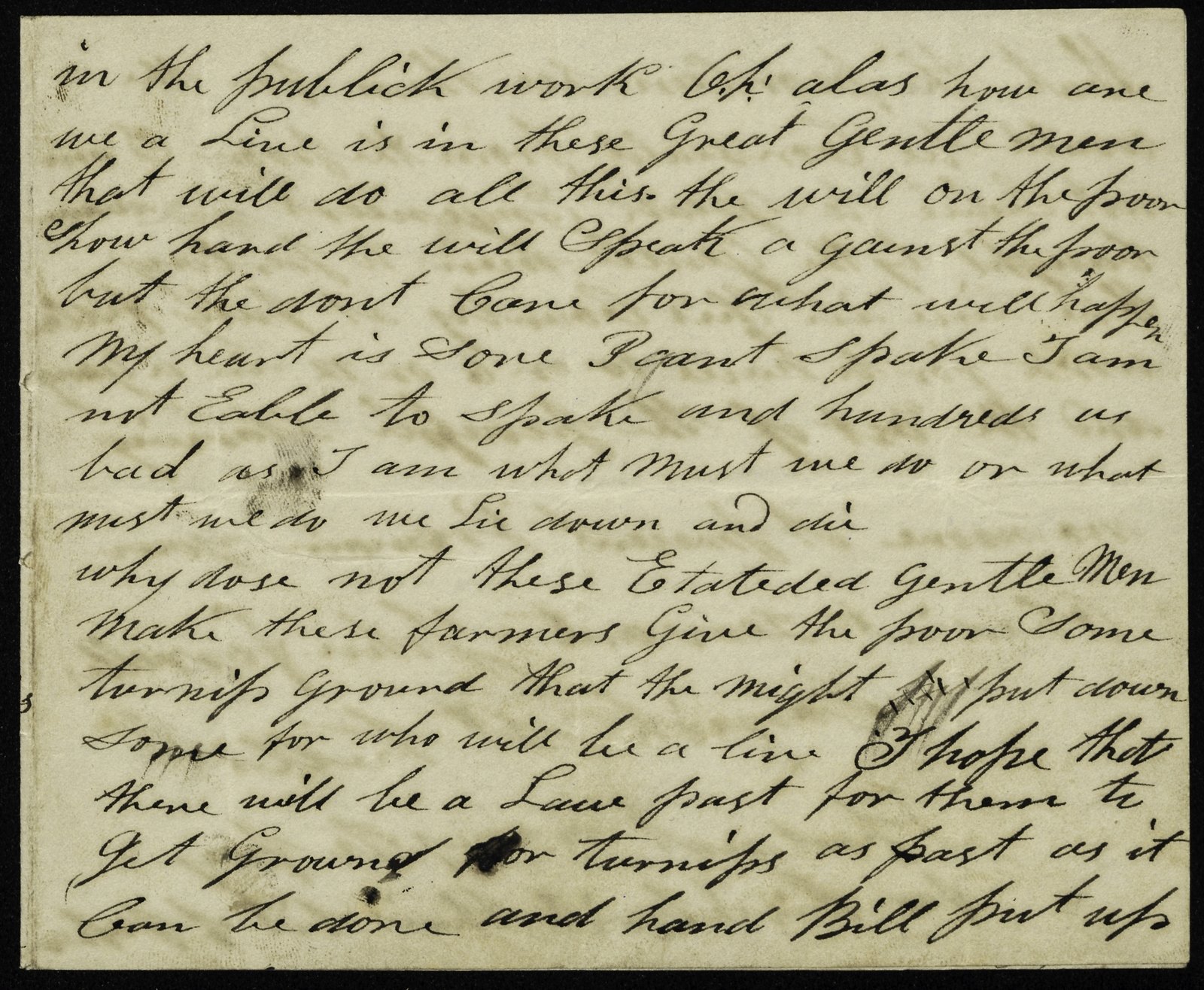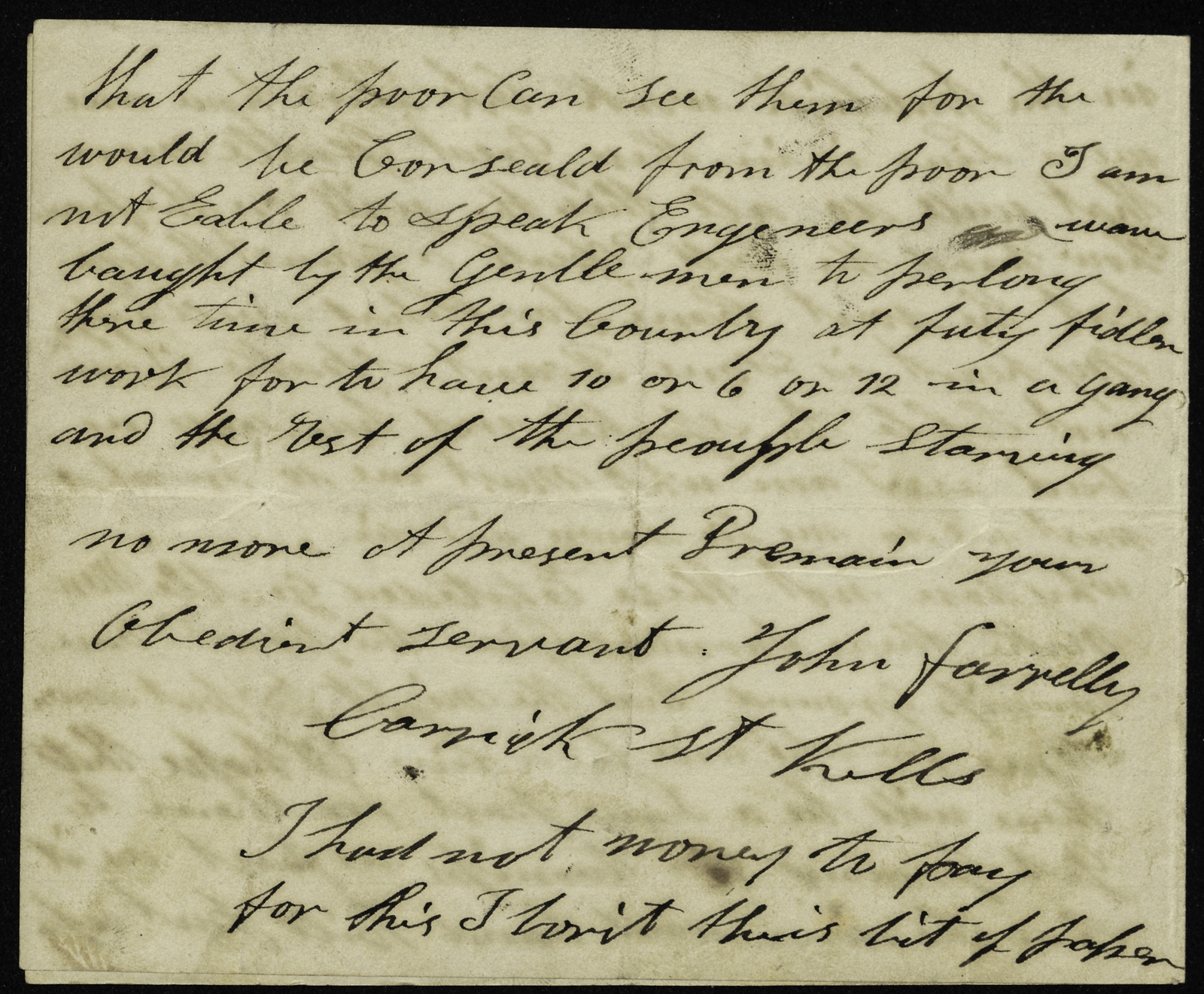 Source: CSO RP DP 184 7 D5645. Special thanks to Breandán Ó Cíobháin for locating and transcribing the content of the above document.
Find out more about the Distress Papers and what they contain here.