The Distress Papers in the National Archives, Ireland, can tell us many stories behind the grim statistics of Famine Ireland. This is a letter from Arthur Lloyd Saunders JP, Secretary of the Killarney Relief Committee, to the Lord Lieutenant of Ireland dated 25 January 1847. A frustrated Saunders outlines the difficulties facing his committee in dealing with the extent of destitution in his highly populated district. He requests a sum of £1,000 to support relief measures including the purchase of food and criticises the wages being doled out on the public works schemes as being below subsistence:
'the extreme point of increase of price is now attained, and beyond it, our sales must cease as we cannot increase price to poor receiving such wages'
Such efforts at selling food at a reasonable price is formally rebuked and he and his committee is left in no doubt as to how they should proceed:
'Commissariat relief office has sent me "A Chapter from Adam Smith's Wealth of Nations" for my information…The Treasury also sent an inspector whose instructions were in accordance with the Minute of 31st August last….principally to prevent sales to our poor being under the prices obtainable here by dealers in provisions'.
The sanctity of the market is to be upheld even in the face of increasing suffering as reported by a fearful Saunders.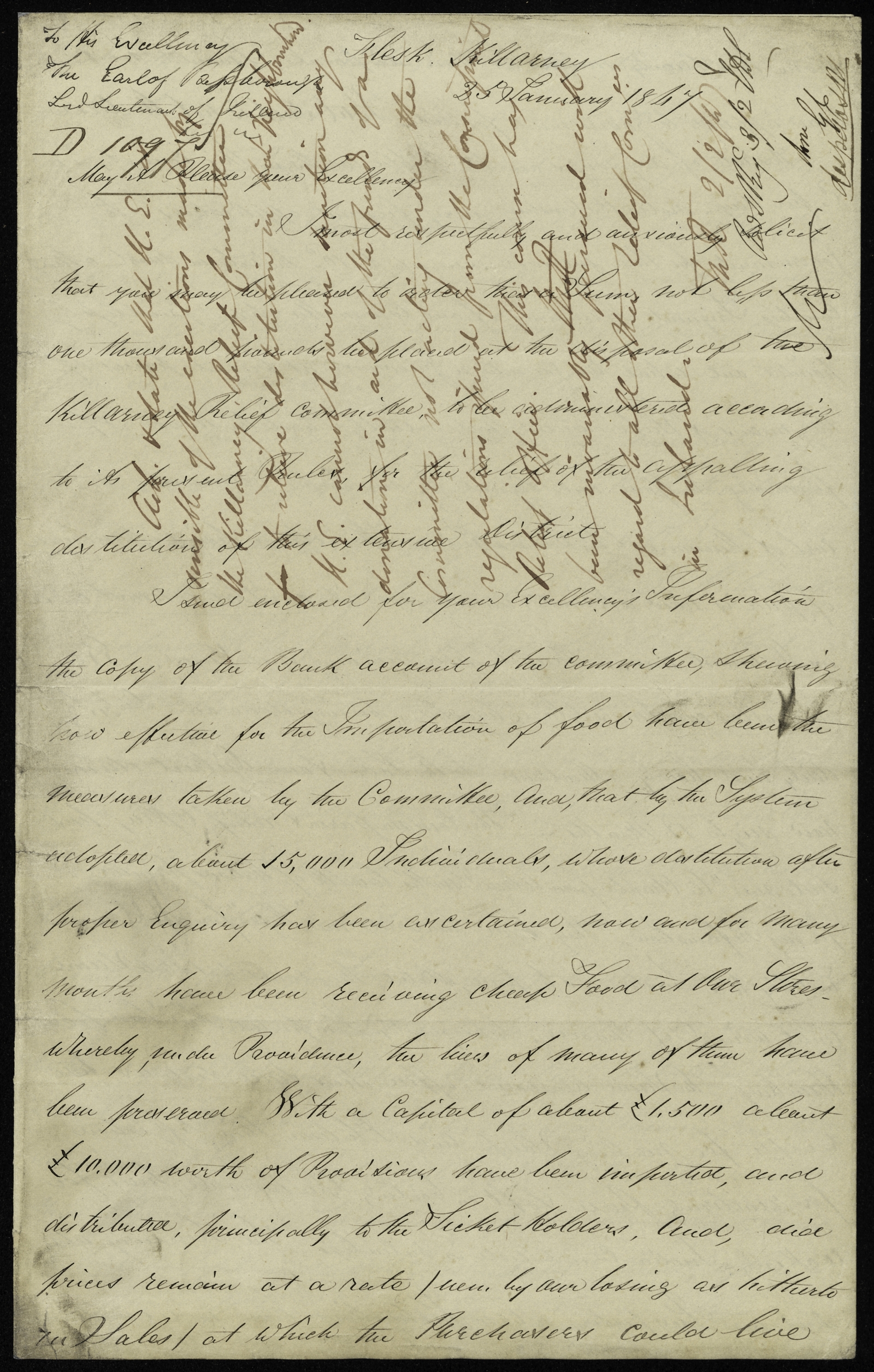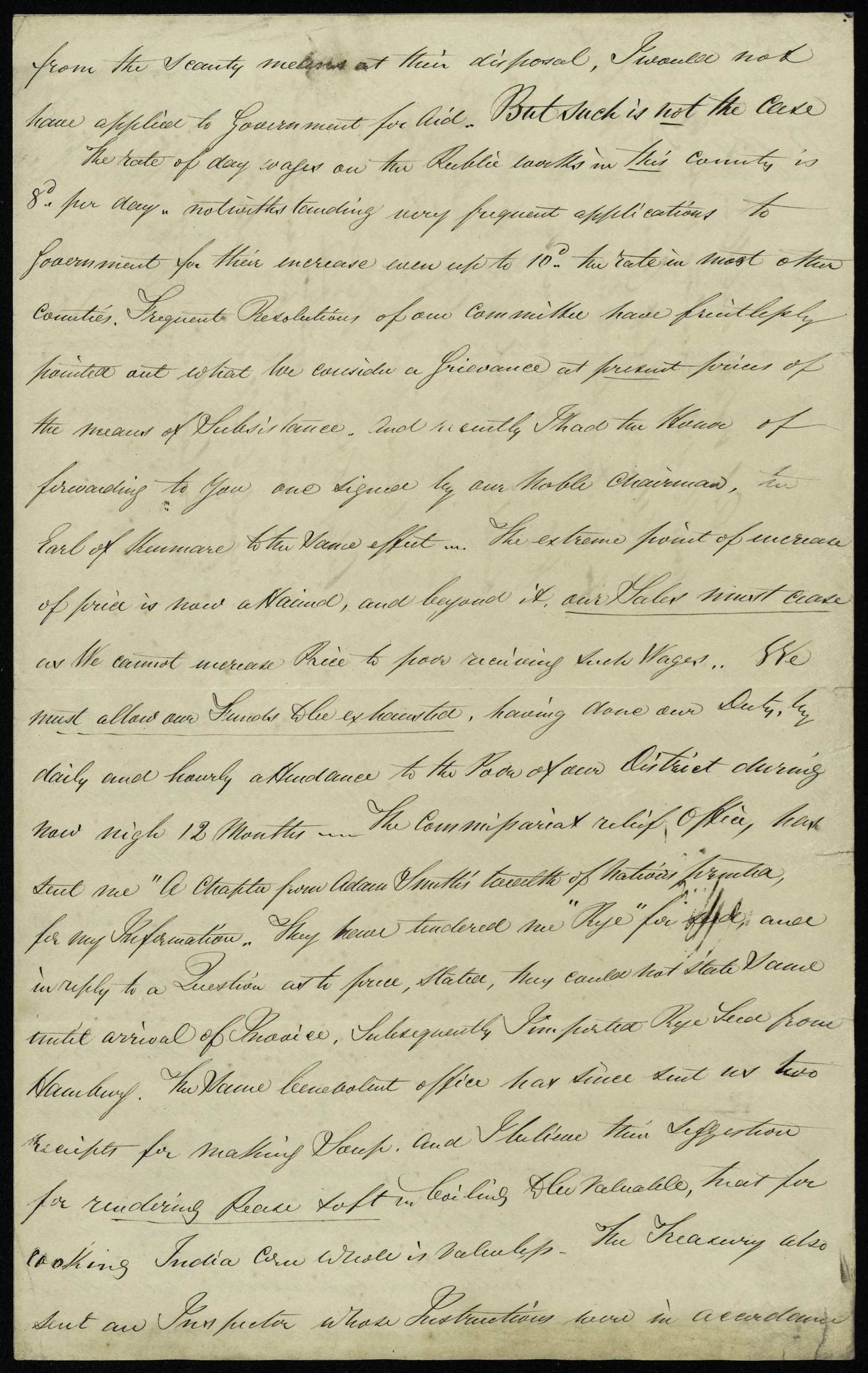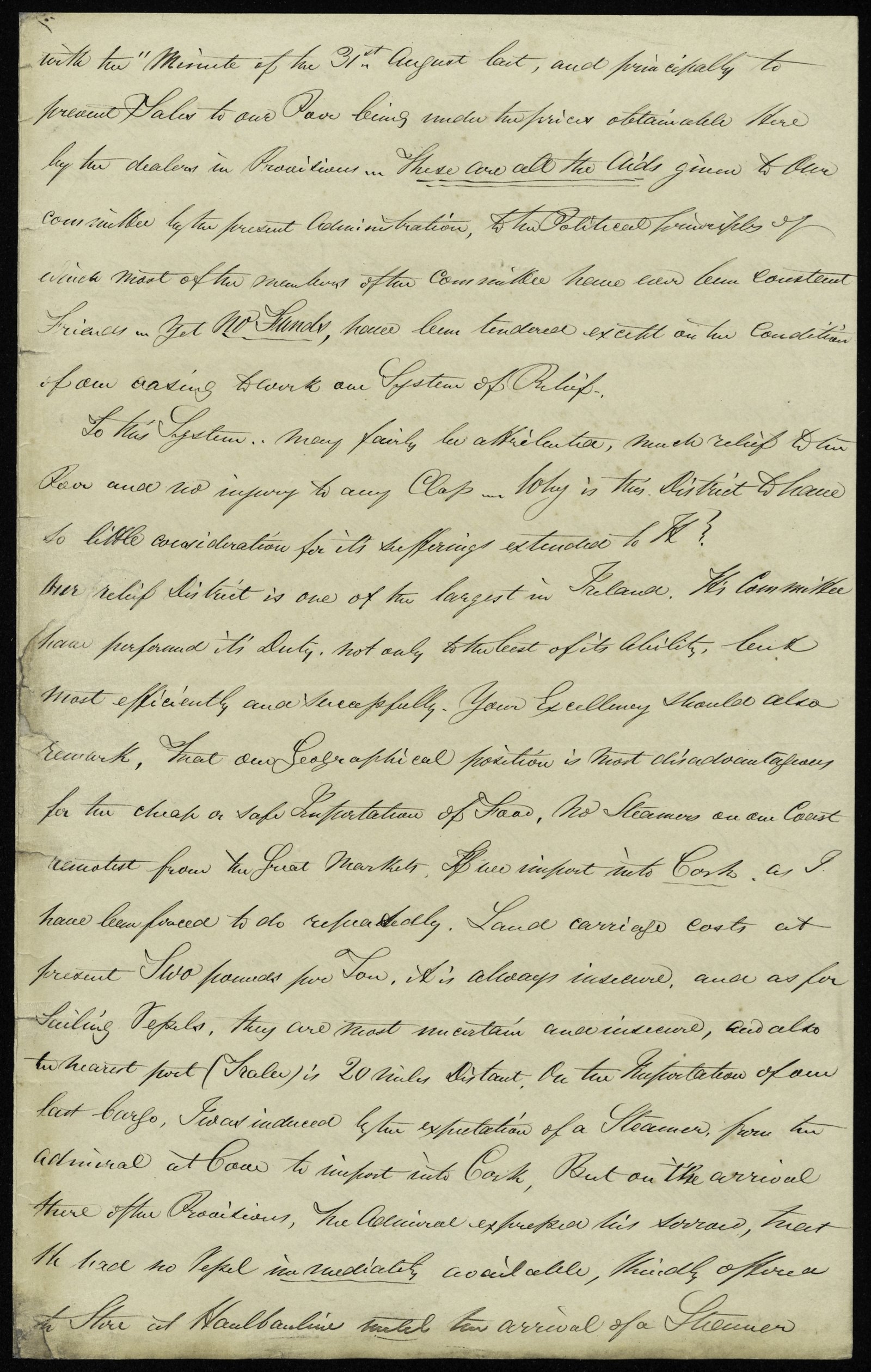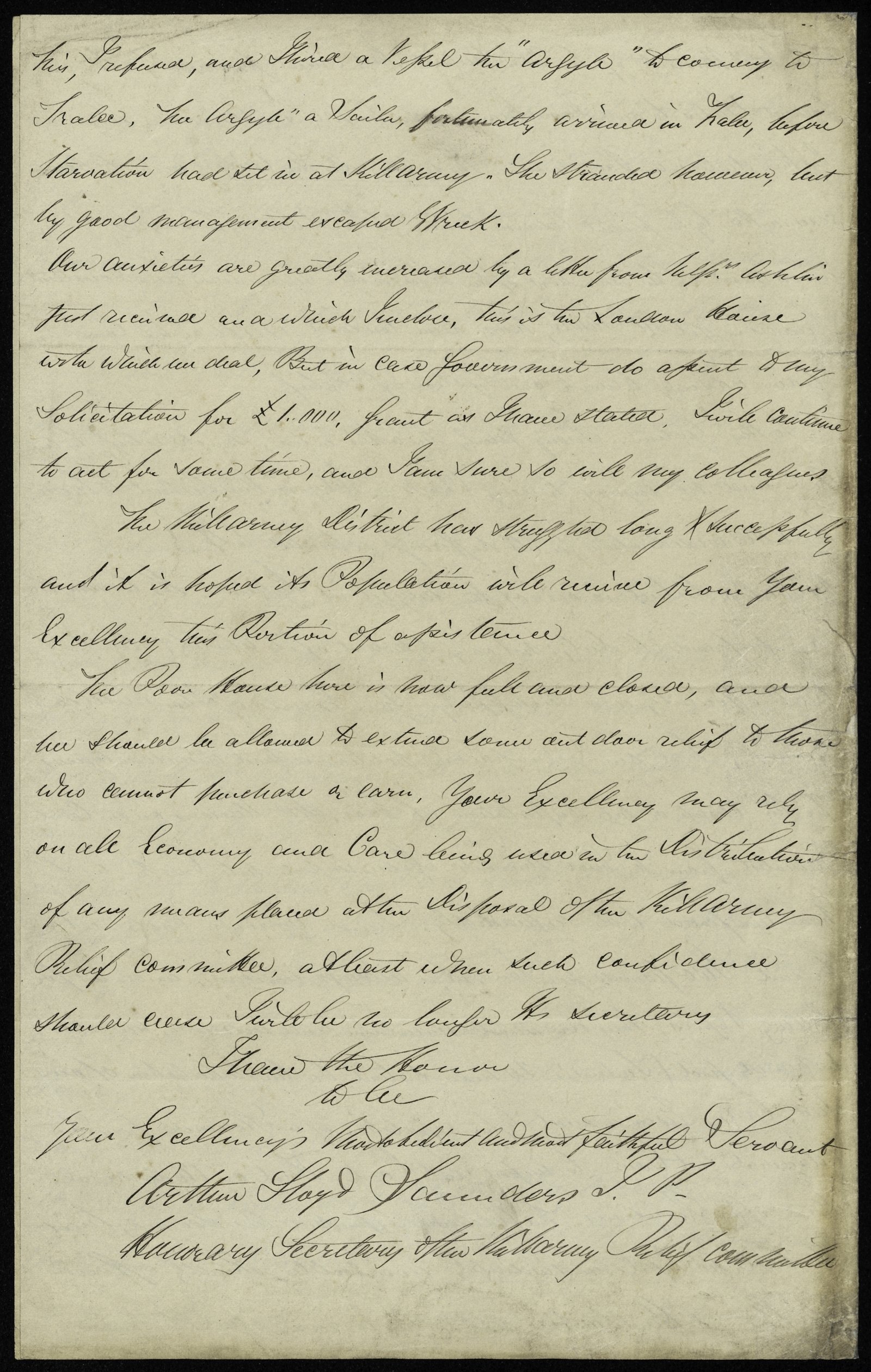 Source: National Archives of Ireland, CSO RP DP 185 7 D1097. Special thanks to Breandán Ó Cíobháin for locating and transcribing the content of the above document.
Find out more about the Distress Papers and what they contain here.