The Distress Papers in the National Archives, Ireland, can tell us many stories behind the grim statistics of Famine Ireland. This week, we're looking at a petition from the resident cottiers of the parish of Killard, Barony of Ibrickane, Co. Clare to the Lord Lieutenant of Ireland on 22 April 1846, in which they refer to their plight, declaring that 'they have lost all their potato crop and [are] now the most miserable beings'.
They await the opening of a public works scheme (a road sanctioned on 14 February) which has been delayed. 'They have been obliged to pawn their day and night covering to provide food and are now suffering from cold and hunger too much for human indurance [sic]'. The petition closes with the declaration that the group of cottiers 'Prays their excellency will consider their wretched condition'.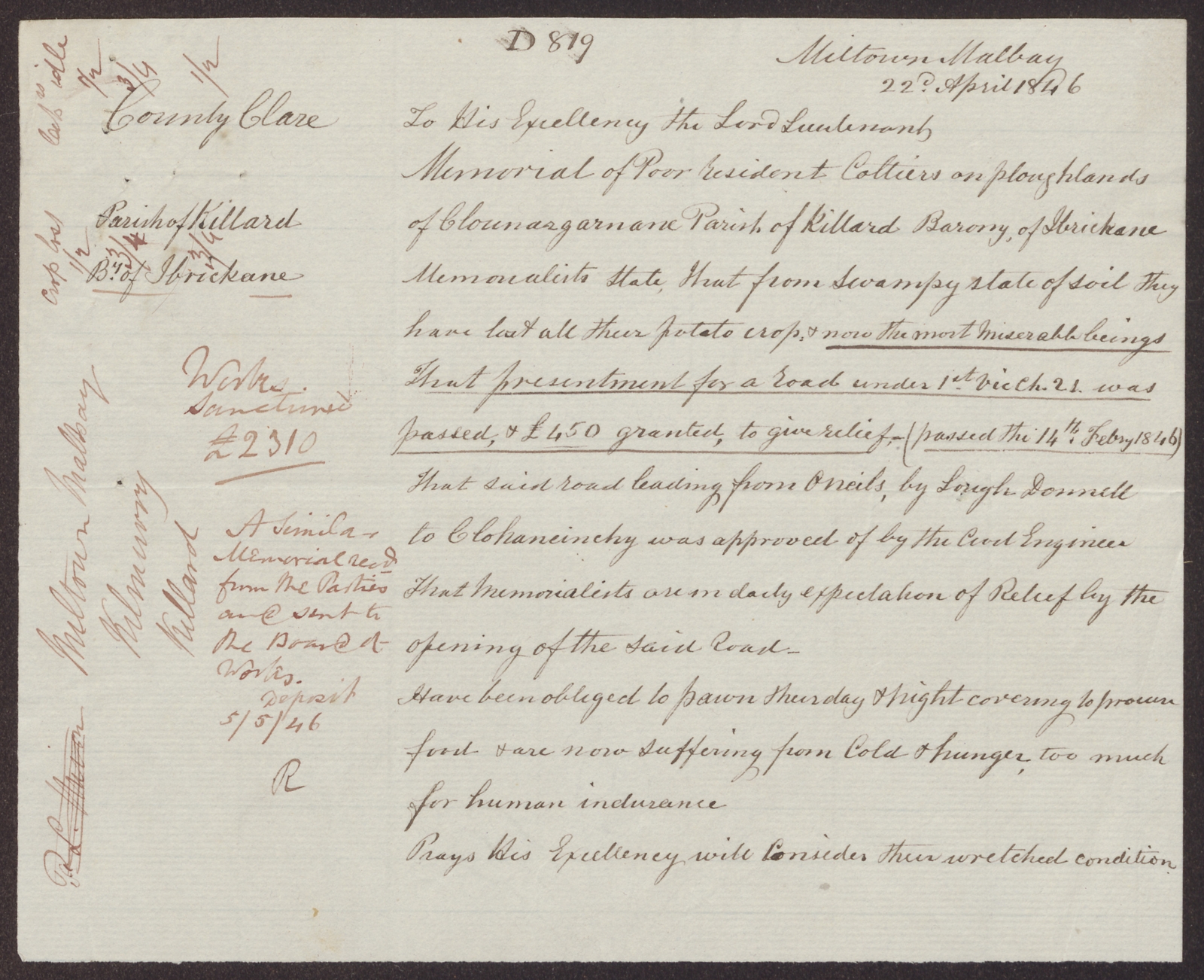 Find out more about the Distress Papers and what they contain here.
Source:National Archives of Ireland, CSORPFAMINE DISTRESSPAPERS1846D819/0001