The Distress Papers in the National Archives, Ireland, can tell us many stories behind the grim statistics of Famine Ireland. This is a letter from the Cloyne Relief committee to the Lord Lieutenant soliciting additional government aid. The establishment of local relief committees was an integral part of Sir Robert Peel's famine relief policy. Over 600 committees were established across the county by August 1846. 
The Cloyne Relief committee was active from the beginning, carefully investigating the condition of each family 'they placed on their books'. A sum of £256 was raised locally and lodged in the Bank of Ireland. It was expected that subscriptions would increase to £300 when complete. 
The committee was determined to supply the people 'on their books' with a substitute food for the potatoes that had been lost: 
'The committee have daily evidence of great privation occasioned by the exorbitant price of potatoes which for months has been double that of former years and having satisfied themselves that there was no probability of a significant supply of potatoes, they had in consequence of the inability of the handicraft and labouring class to purchase at the price demanded – procured a supply of Indian Meal which they have been selling for the last six weeks under first cost and which has afforded great relief to 450 families consisting of 2,700 individuals, a number weekly increasing and likely to be much increased during the next three months.' 
The committee was eager to secure more funding from government and described the impact of the scarcity on the village of Cloyne itself and villages such as the populous Ballycotton 'containing nearly 1,000 inhabitants who are occasionally employed in fishing and the procuring of seaweed for manure – and where the committee have been obliged to establish a depot for the sale of Indian Corn as a consequence of the number of families who are without potatoes' and Churchtown 'where or in the parish there is neither trade or a single resident landed proprietor to give employment'. 
While outlining their own efforts they also make clear the necessity for additional 'government aid' in order to stem the tide of hunger in their district.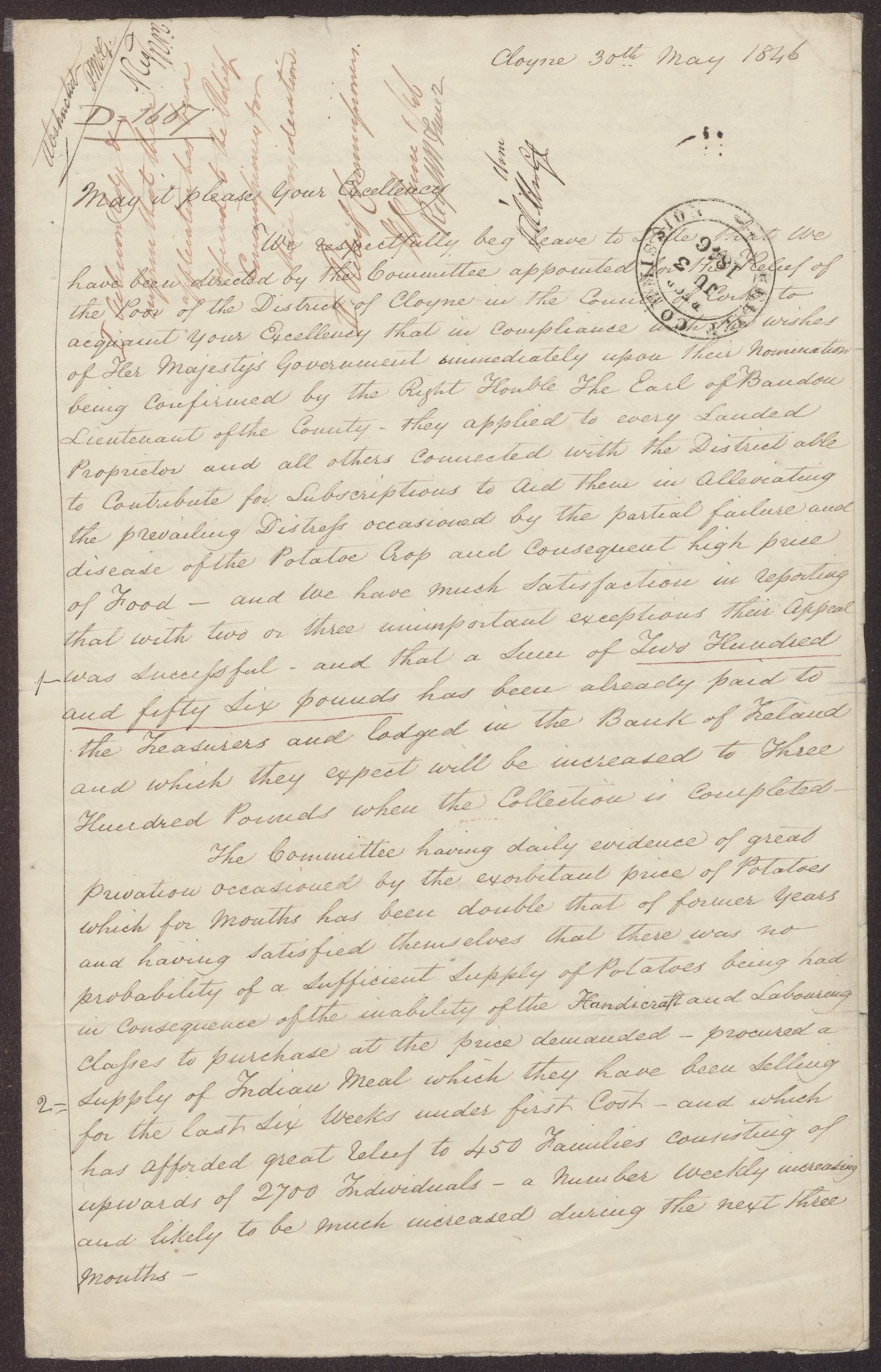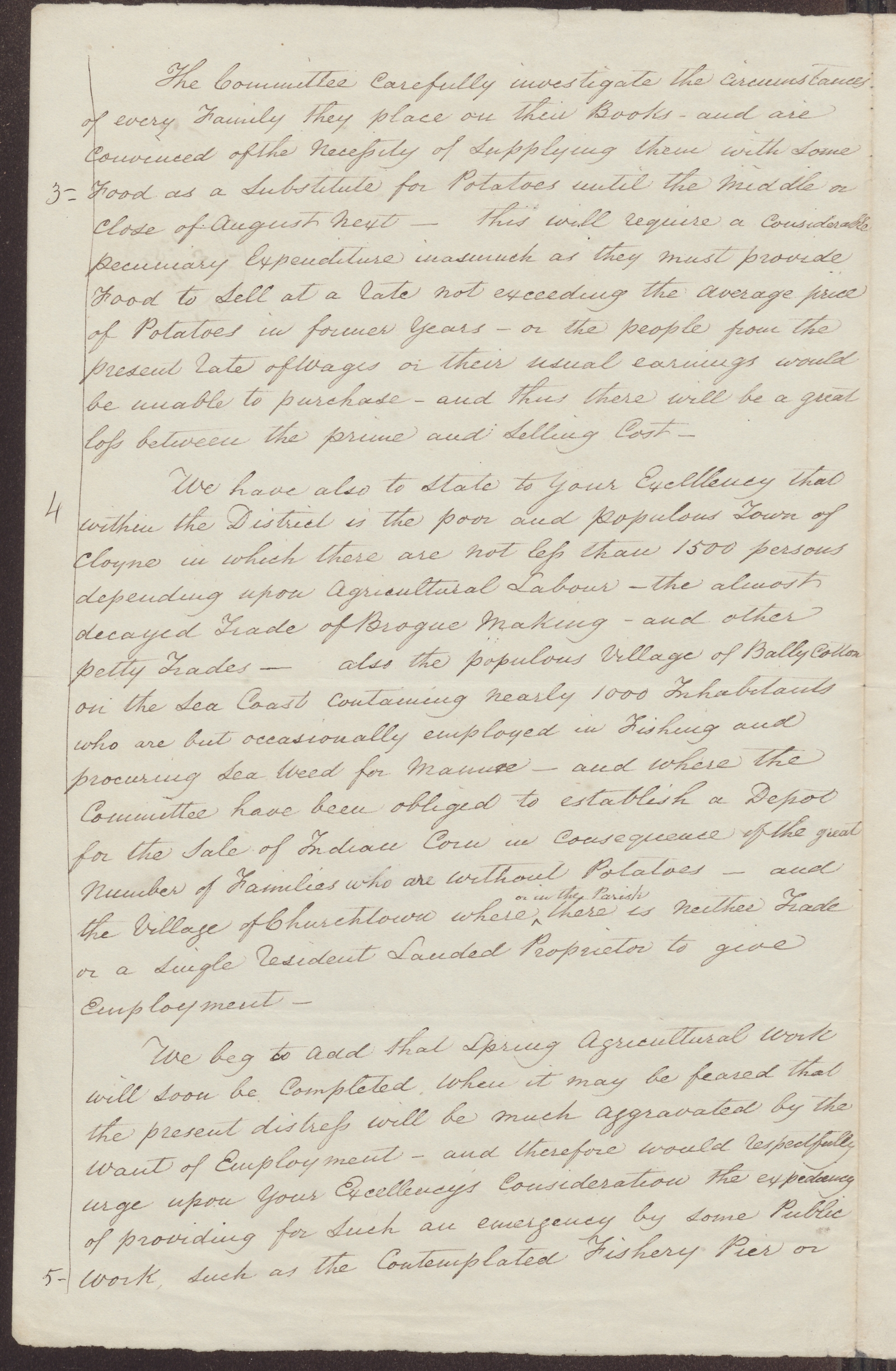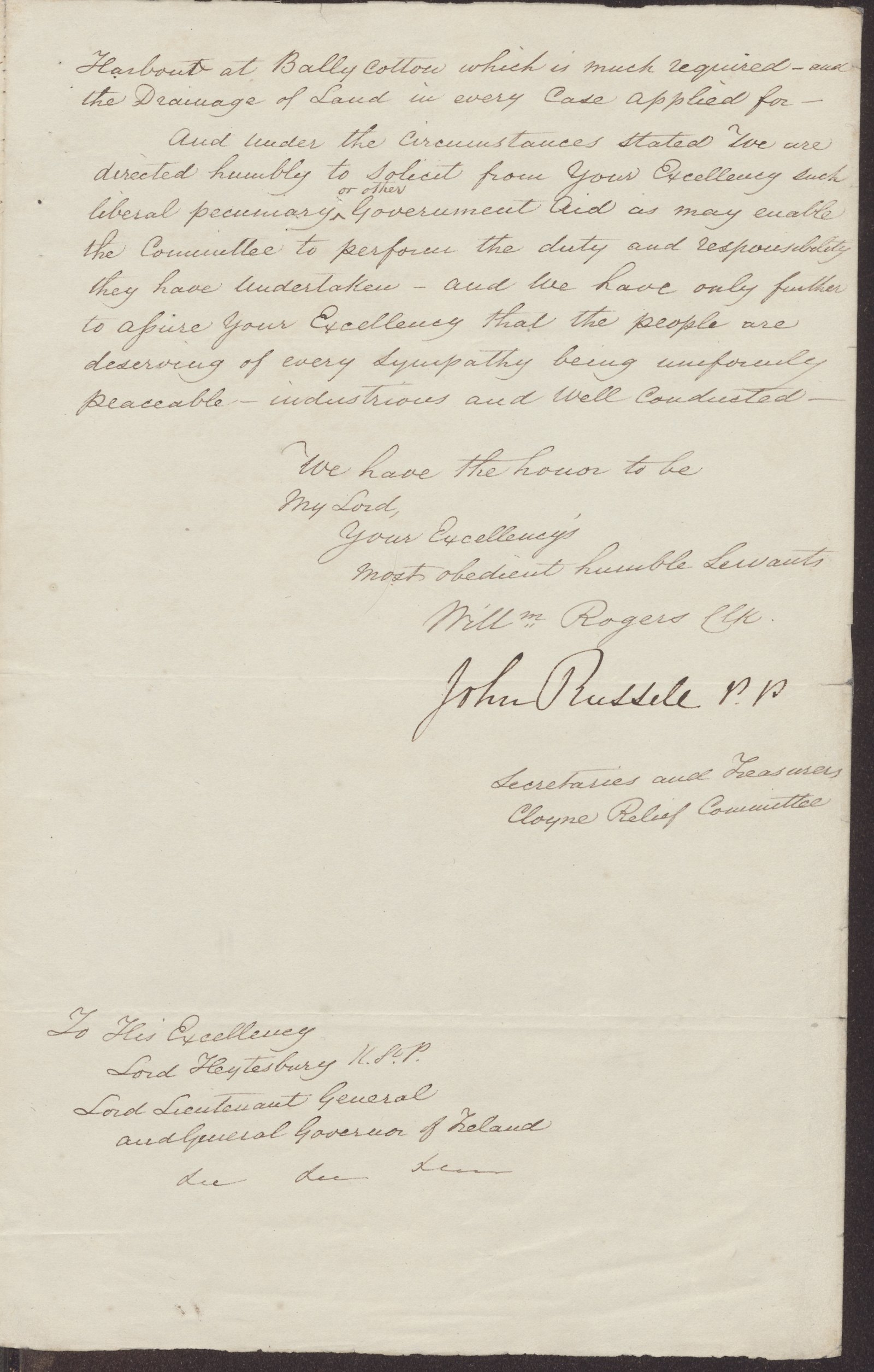 Find out more about the Distress Papers and what they contain here. 
Source: The National Archives of Ireland, CSORP FAMINE DISTRESS PAPERS1846 D1667/0001, 2, 3