The Distress Papers in the National Archives, Ireland, can tell us many stories behind the grim statistics of Famine Ireland. This is an appeal for 'relief or employment' from the distressed people of the parish of Killyan in Co. Galway to landlord Denis Henry Kelly of Castlekelly, Ballygar, whose estate was over 13,000 acres in extent.
The petitioners were 'compelled through real want and distress to apply to you once more concerning the new line of road in contemplation from Ballygar to Dunmore and the western towns of the county, which line of road is very much required'.
The petitioners – their names listed on three pages – 'think it necessary to inform you of the loss they have sustained on account of the rot of the potatoes'. The petitioners warn that they will 'die with want' unless 'something is done to give them employment'. £600 was sanctioned for work to begin on a new line of road.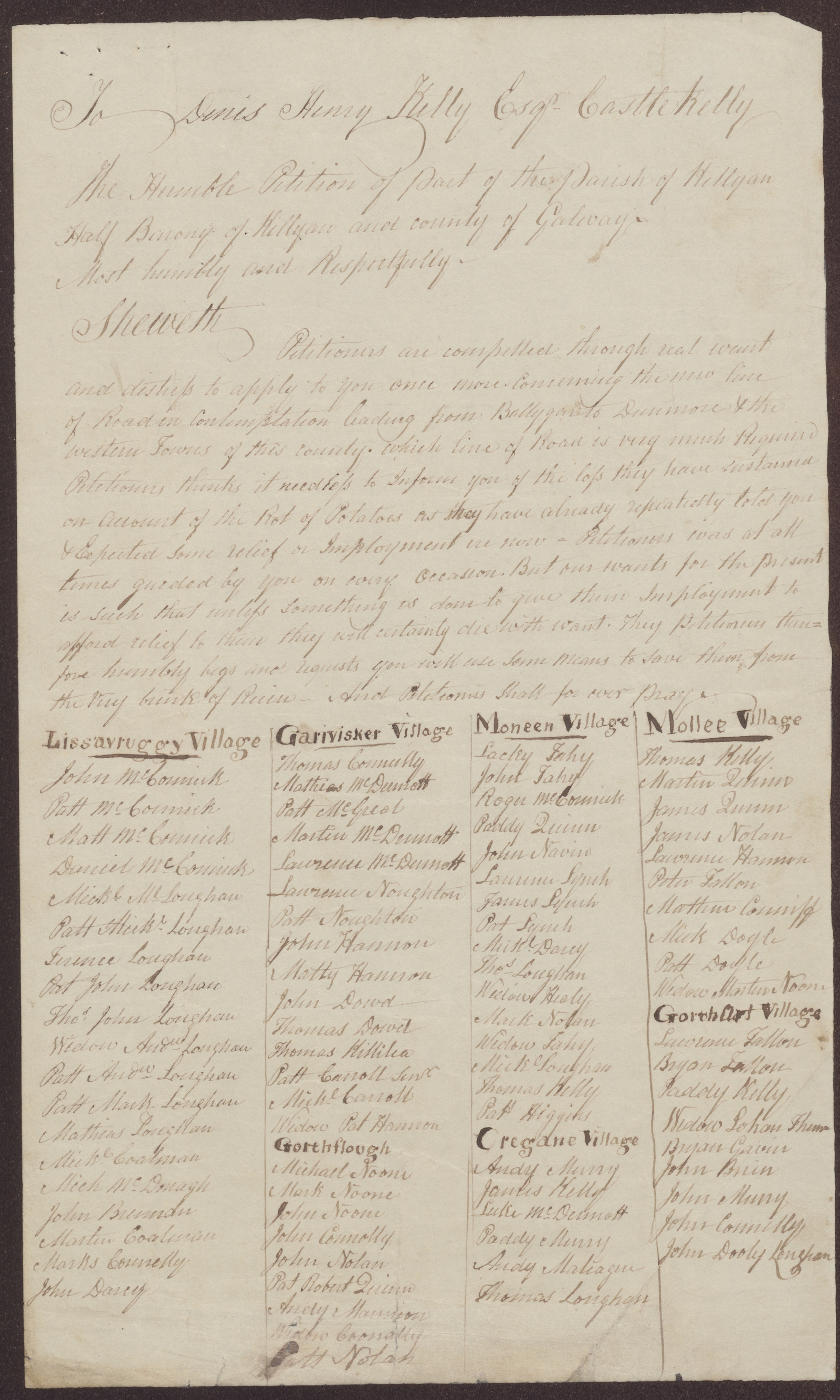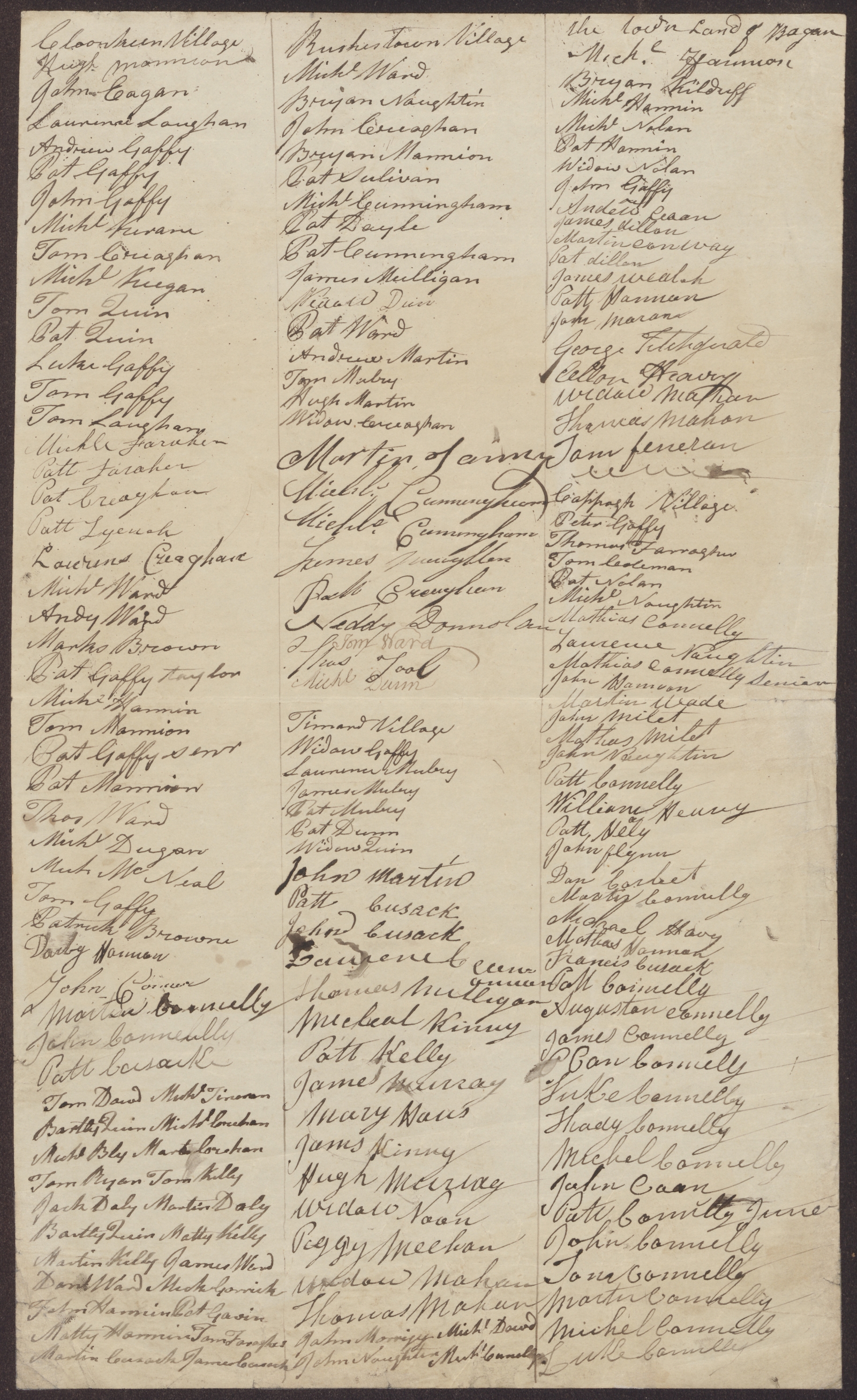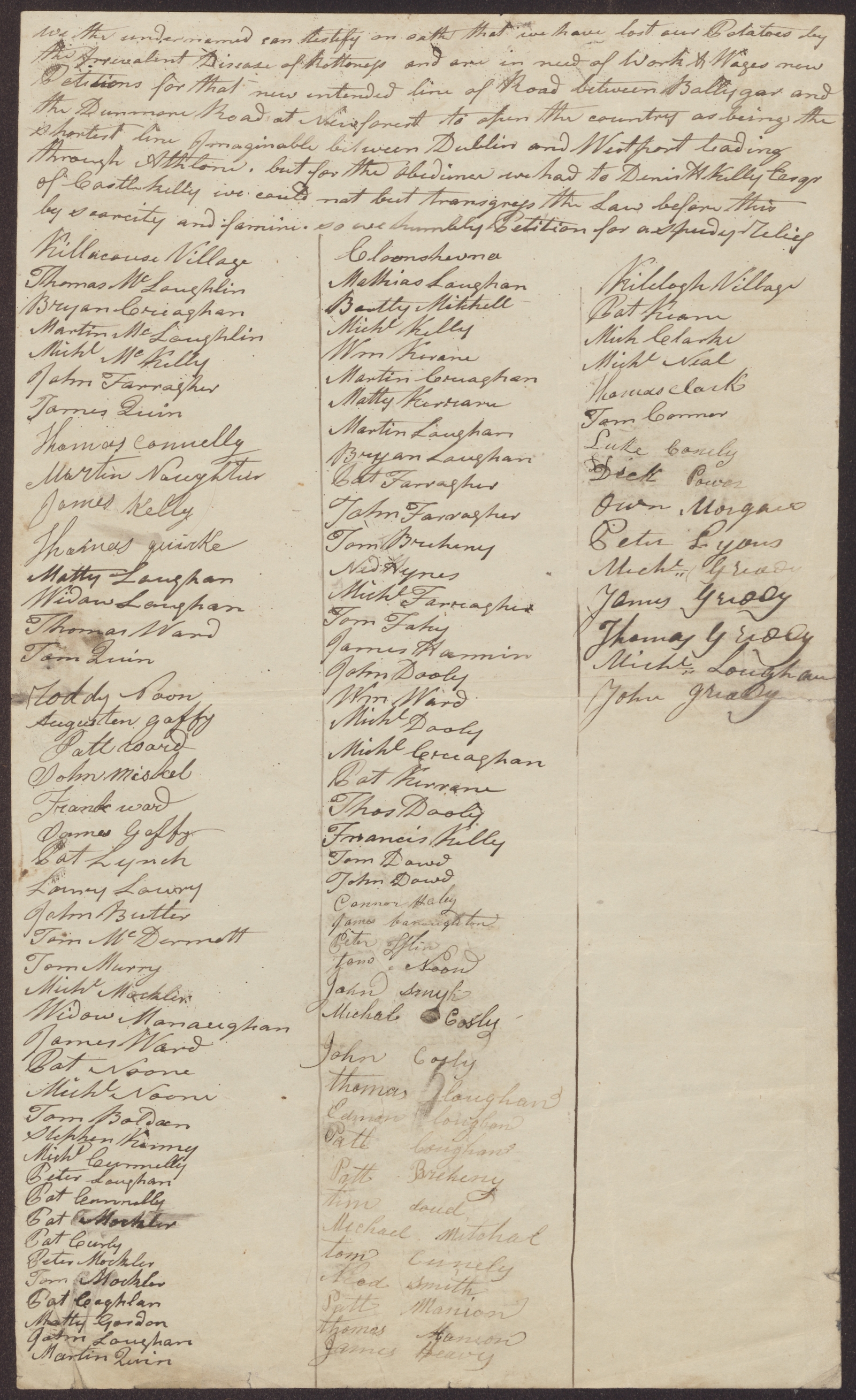 Find out more about the Distress Papers and what they contain here. 
Source: National Archives of Ireland, CSORPFAMINE DISTRESSPAPERS1846D1603/0005/OO6