On 4 February 1847, Fr Timothy Enright, Parish Priest of Glenbeigh in Co. Kerry, writes despairingly to the Lord Lieutenant of the deplorable condition of 200 labourers (and their families) in his district
'who as yet, have never got a days' (sic) employment under the Board of Works, altho' farmers of every kind are constantly employed in neighbouring districts'.
The priest has continually reminded the Commissioners of Public Works of the labourers' plight who are now
'fully convinced that their total annihilation is actually determined on… And seeing that they are not recognised as fellow creatures or British subjects are now determined to make laws for themselves and cooly (sic) and deliberately are taking steps to advance their objects and increase their number…'
He is certain that the labourers are conspiring to attack persons of property in the neighbourhood and is fearful given their present desperate circumstances that
'in addition to their dying of starvation, they should be allowed to die as rebels also'.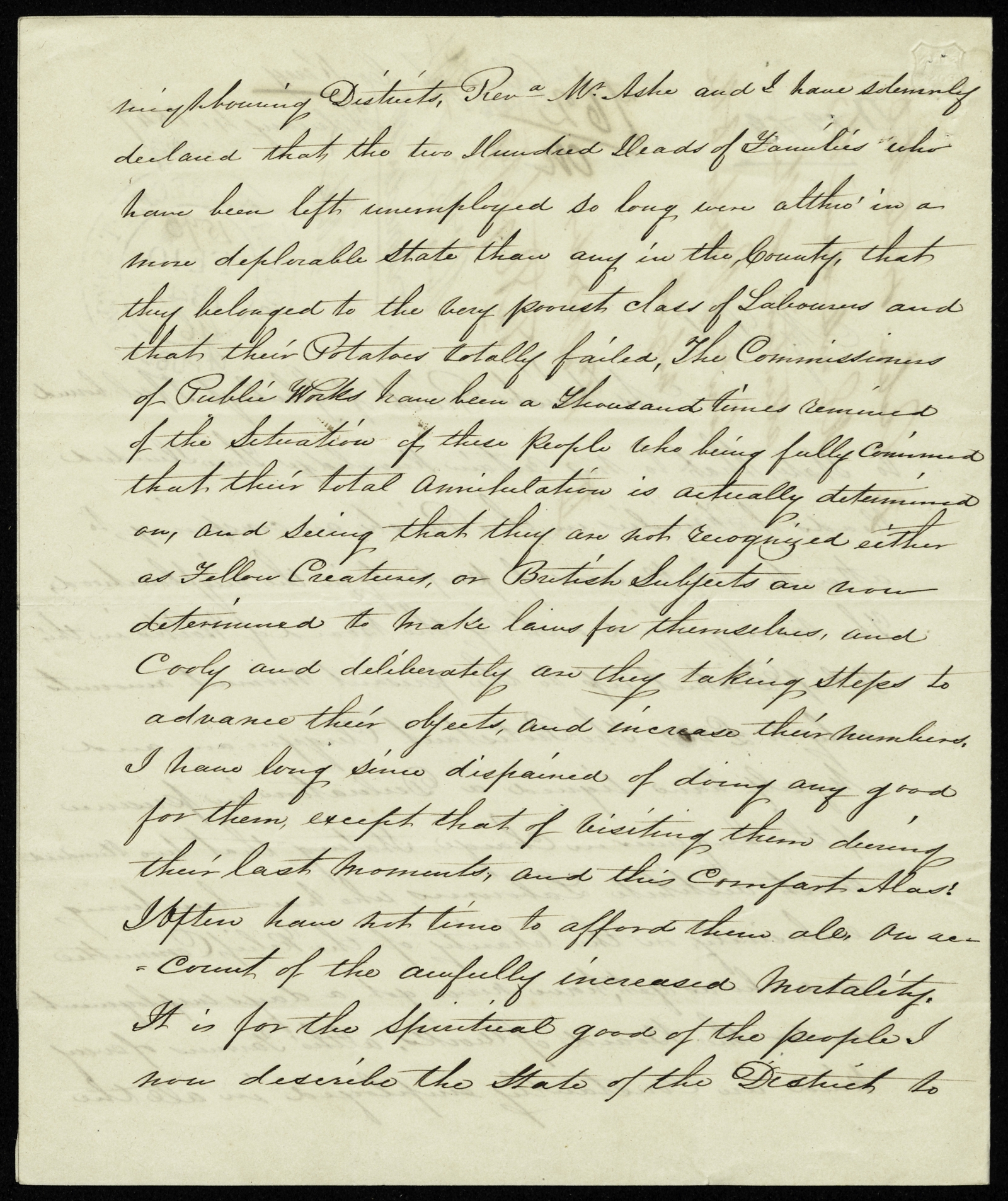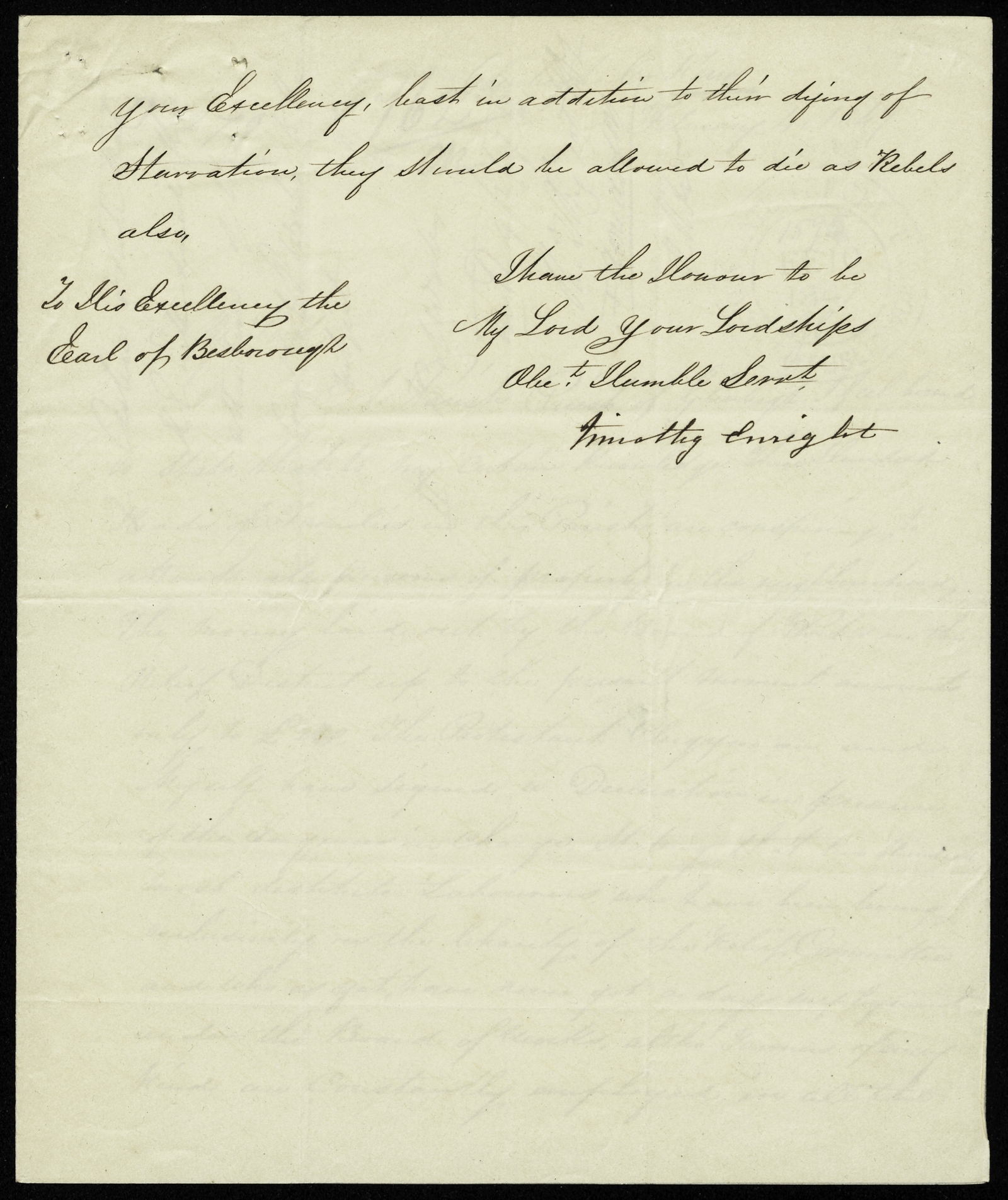 Source: National Archives of Ireland, CSO RP DP 184 7 D1279. Special thanks to Breandán Ó Cíobháin for locating and transcribing the content of the above document.
Find out more about the Distress Papers and what they contain here.