The Distress Papers in the National Archives, Ireland, can tell us many stories behind the grim statistics of Famine Ireland. This is a sketch of a proposed new line of road beginning at John Connell's house at Kilcolgan Bridge and ending at Connell's old mills. The sketch also shows Kilcolgan village at the mouth of the Dunkellinriver.
The proposed new stretch of road was '33 statute perches' in extent and was situated 'in the townland of Stradbally, Barony of Dunkellin, Co. Galway'.
The pay from such public works schemes provided the hungry with a means of purchasing food. By March 1847 there were over 730,000 people employed on over 5,000 sites across the country.*
While some works were worthwhile additions to the country's infrastructureotherswere of little value. In the words of the poet Eavan Boland they were 'roads to force, from nowhere, going nowhere of course'.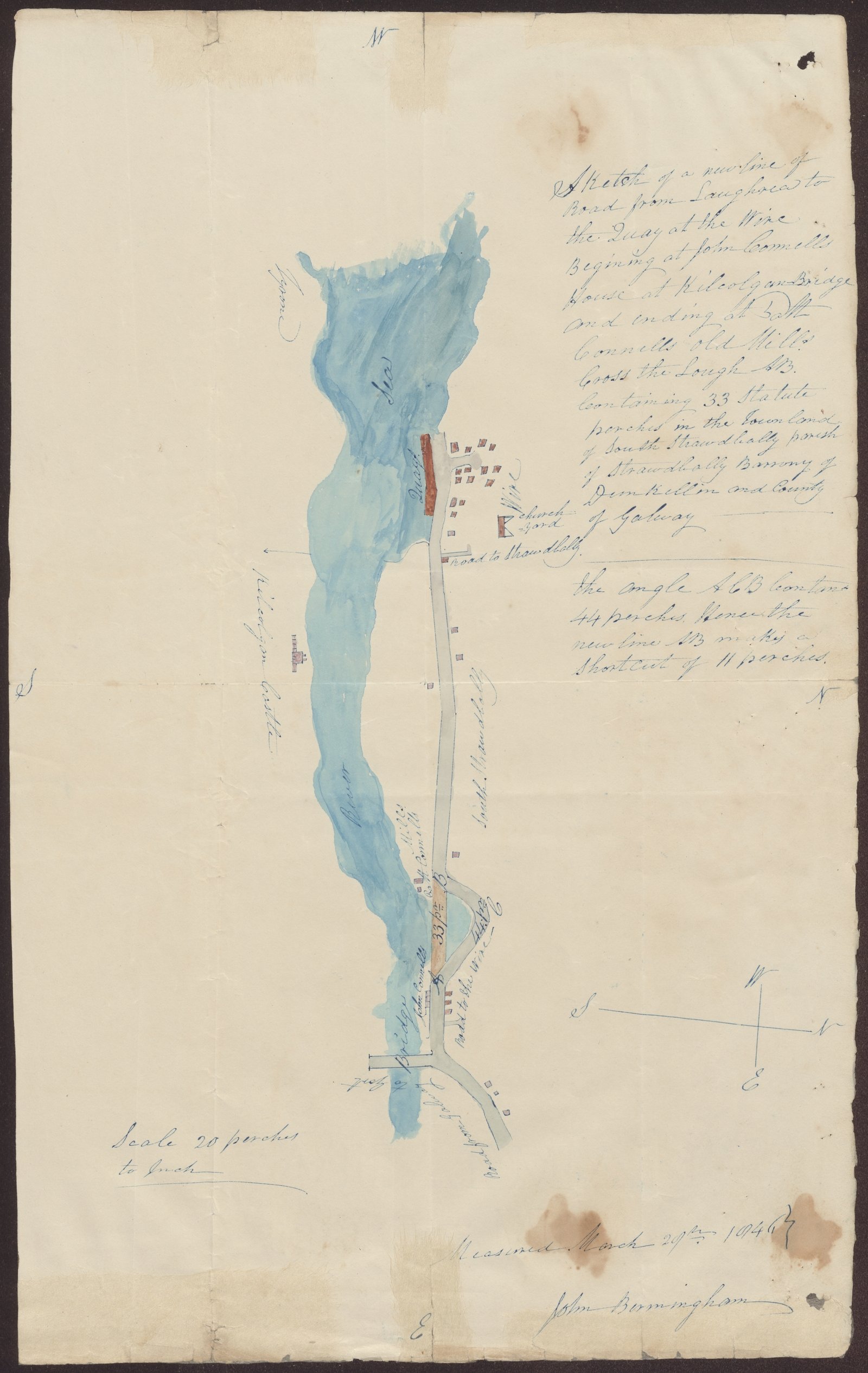 Source: The National Archives of Ireland, CSORP FAMINE DISTRESS PAPERS 1846 D936/0001/
Find out more about the Distress Papers and what they contain here.
*Ciarán Ó Murchadha,The Great Famine: Ireland's Agony(London, 2011), p. 67]