The Distress Papers in the National Archives, Ireland, can tell us many stories behind the grim statistics of Famine Ireland. This map accompanied a proposal to construct a road from Kilcolgan to Dunkellin, Co. Galway 'and which may be extended to Craughwell' that was forwarded to the Lord Lieutenant of Ireland in March 1846 as part of the British government's public works scheme.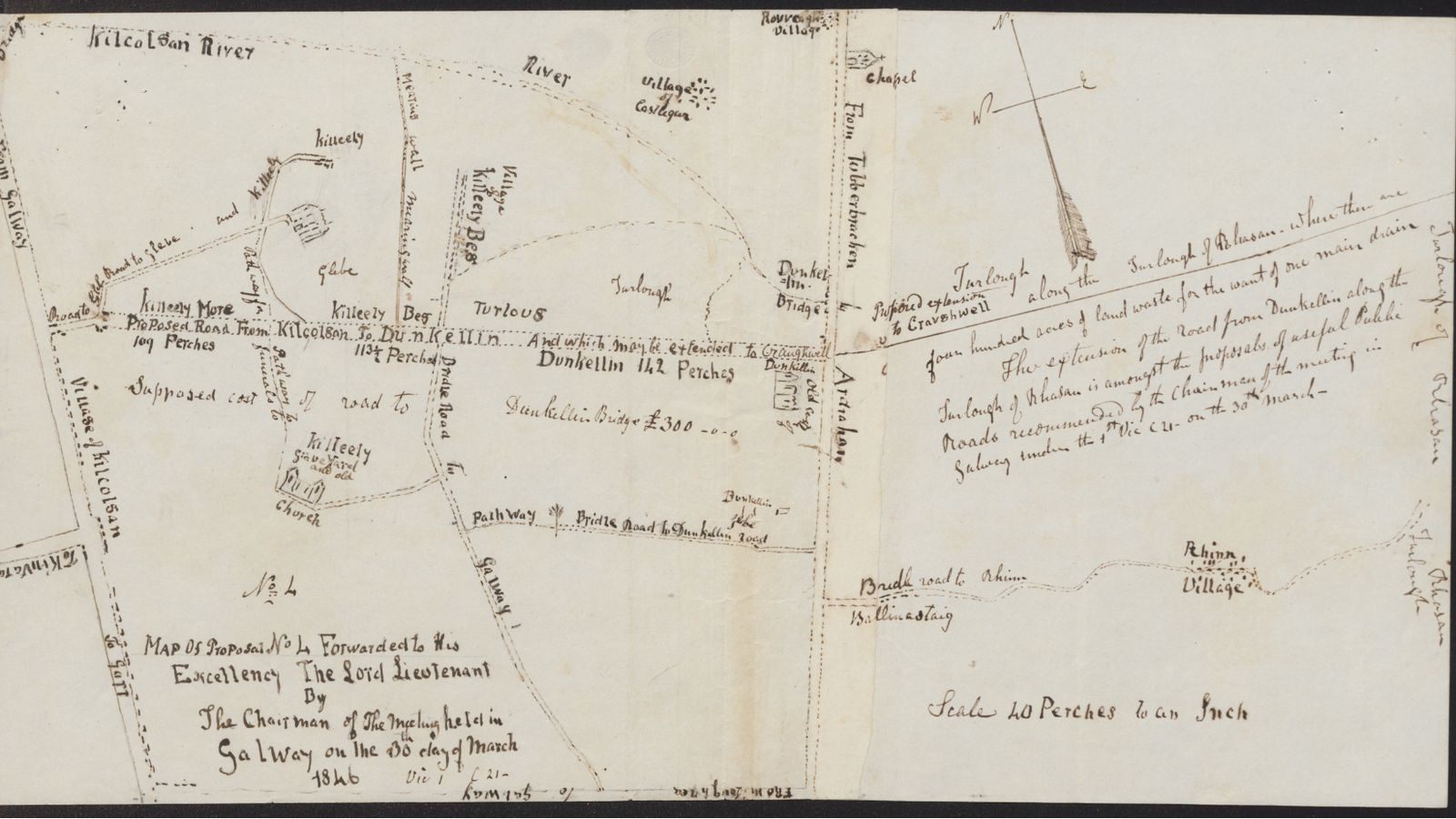 Source: National Archives of Ireland, CSORPFAMINE DISTRESSPAPERS1846D182/001
Find out more about the Distress Papers and what they contain here.