The Distress Papers in the National Archives, Ireland, can tell us many stories behind the grim statistics of Famine Ireland. This is a memorial of tenants in parish of Athenry, addressed to the Lord Lieutenant May 1846.
The tenants highlight their plight: the potato rot is 'depriving them of all means of support, their distress is too great for human endurance'.
Their appeal is for immediate relief, 'as they have not even a days (sic) provisions for themselves or their starving families. If relief is not sent their sufferings will be awful to contemplate'.
The official response is hastily written on the margins of the document:
'The Commissioners of Public Works and the Treasury have by a letter datedMay 22 approved some works in Athenry, which it is hoped will give relief to the memorialists.

If the hardship is too urgent to admit (?) of waiting for the commencement of the works – a local subscription should be entered into, a list of the subscribers should be forwarded together with a certificate of lodgement of the money and the government will then be prepared to add a donation immediately'.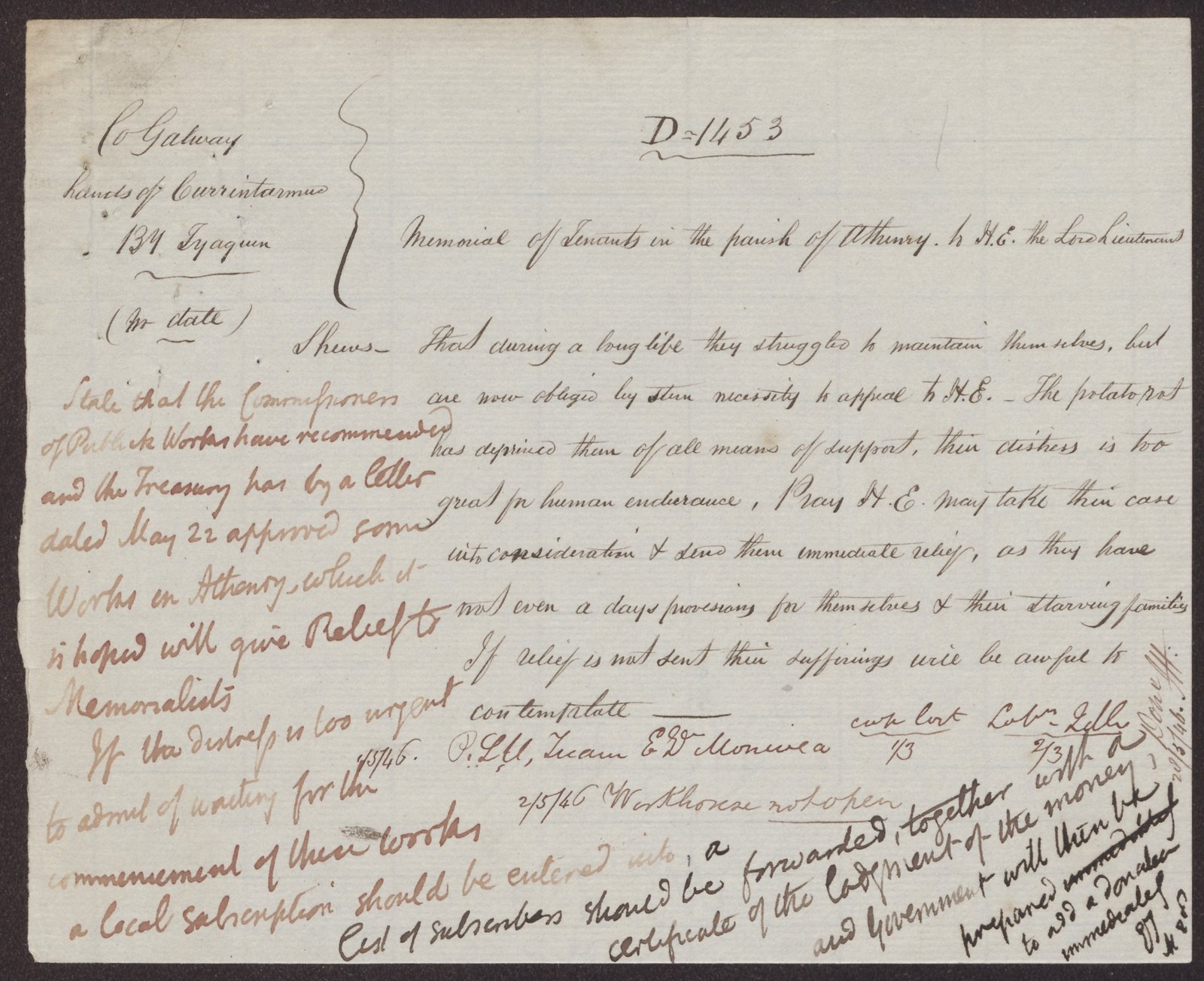 The collection of these charitable subscriptions was undertaken by the local voluntary relief committee.
Source: National Archives of Ireland, CSORP FAMINE DISTRESS PAPERS 1846 D14530001
Find out more about the Distress Papers and what they contain here.