There is a lighter musical touch to the inclination of these new songs from Cork troubadour Conor O'Sullivan. The folk-bluesy import and wryly reflective vision may not have changed, but the musical mood seems airier, more buoyant, certainly on the earlier tracks of this new release. Yet, make no mistake, O'Sullivan is still a ministrator of dark matter which can readily be discerned on previous albums such as Fifty for Electricity or The Inbetween.
The thoughtful, soft-voiced Cork man is joined by Martin Leahy on drums and harmonium, Martin Brunsden on double bass, Nigel Grufferty on fiddle, Pat Crowley on accordion, piano and organ, while a number of other Leeside musicians also contribute. The result is a sympathetic, beguiling blend, and the gentle opener A Touch of the Blues is, well, as good a place to start as any.
Those curious chord changes, diminished and sevenths and what have you continue on the second track, Ice Age, and indeed throughout. Such chordal linkage along with O'Sullivan's intonation suggests at times the work of another Cork-man, Freddie White. There is too a profundity in certain lines akin to the writing of Jimmy MacCarthy - yes, comparisons are invidious, but, look, the room is full of Cork-men.

The baleful There Will Be Blood, by contrast, is the classic O'Sullivan of previous albums, intense and occasionally stygian black, churned along in this case by a grungy guitar. Get You Down acknowledges the internal struggle and frustration that thrum through quite a few of O'Sullivan's humane but strangely comforting songs.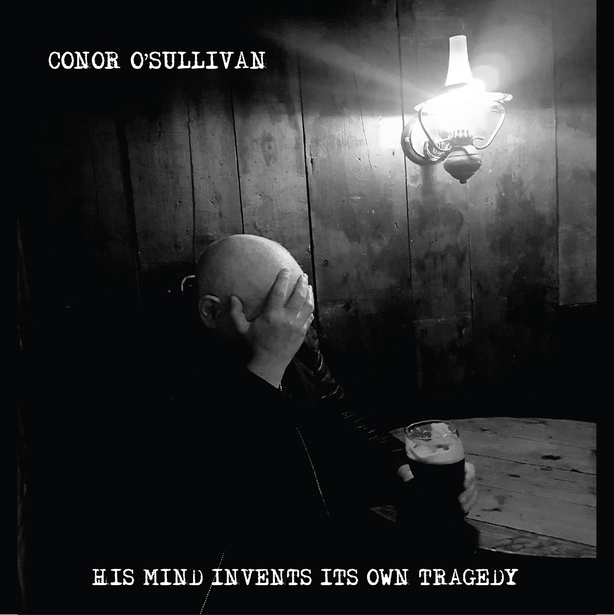 "Wouldn't it be so mundane to know what the future holds?" he queries rhetorically in the wistful, uplifting It's Alright. In for a penny, in for pound, facing with as much grace as possible into the future and what it may bring, that is the gist.
In sum, your reviewer believes that a gifted interpreter of song from further North, then due West, Galway's finest, Sean Keane, would be very interested in hearing these songs with a view to subsequent performance. Conor O'Sullivan must be recommended for integrity in the message, and for due care with the lyrical impulse and how it is threaded through his melodies.
Paddy Kehoe