The Inbetween opens with an instrumental track called Solitude and Conor O'Sullivan's inclination in his seven original songs collected here is indeed towards solitary characters, rebels, casual workers, lonesome wanderers. Aside from his star-crossed lovers, there are hard-bitten lives lived in all weathers, even that old stalwart, the box-car drifter. 'When the train comes rolling through I'll be on the last car,' he sings in On the Road. John Prine and Kris Kristofferson and even Willie Nelson would be sitting up and taking notice, you bet.
Conor's is a sensitive unforced vocal, inclining to the lower registers, expressive by being seemingly effortless, almost somnolent at times, a sound similar to that of Kevin Doherty and his singing with Four Men and a Dog.
His is a highly-appealing arrangement of Crooked Jack, whose lyrics were written by Dominic Behan, and whose melody - somewhat similar to the air of Star of the County Down - is credited here as Trad Arr. Deft use of violin adds spaciousness, as part of a subdued orchestral arrangement for the rueful, tale of the eponymous Jack. The poor man's simple desire for honest toil on the hydro dam saw his strapping six- foot-two stature significantly reduced, following what seems to have been a dreadful accident.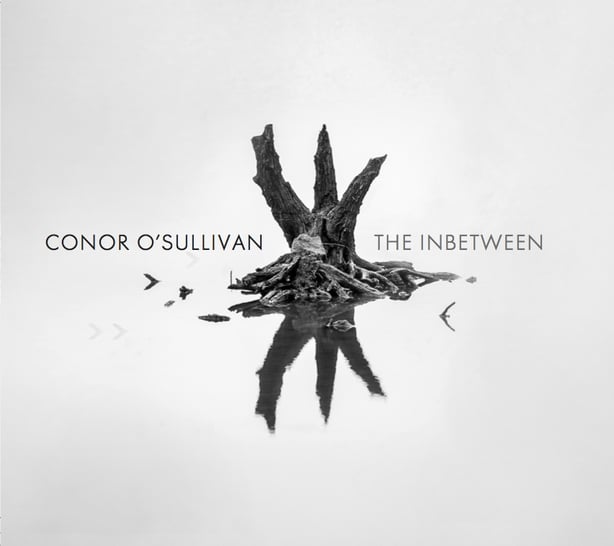 By the Water's melancholy mood and plangent, tasteful arrangement suggests a tragic drowning.  All my gold and riches were not what she desired/ for her heart was contented to go waltzing with the tide. O'Sullivan has a poetic ear for the vivid image.
Throughout the record, double bass, banjo, bouzouki, flute, acoustic and electric guitars are employed judiciously, in a manner that draws the mood out cinematically. The Corkman's approach is similar to that which Mark Knopfler has employed throughout his solo career, using the available additional instrumentation from his studio guests with a careful eye on light and shade. Nothing is too upfront, or too eager to grab your attention in any kind of facile or shallow way.
In sum, The Inbetween is a slow-burner of a (second) album from the gifted singer-songwriter and guitarist with a keen sense of the traditional ballad form, renewed with vision here.
Paddy Kehoe
We need your consent to load this YouTube contentWe use YouTube to manage extra content that can set cookies on your device and collect data about your activity. Please review their details and accept them to load the content.Manage Preferences