Border is strange, disturbing and brave in its own way, but not everyone will be willing to accept its nervy, visceral terror.
The Swedish border security guard Tina is played by the remarkable Swedish actress Eva Melander. Tina has a strange ability to sniff out the bad in the travellers or visitors to Sweden who pass by her desk. It's a sixth sense signalled by that quivering upper lip.
She and her colleagues confiscate excess alcohol and the usual stuff until one day, her highly-sensitised nose rumbles a man who it transpires may be a member of a child pornography ring. This is the most 'accessible' storyline, followed from A to B, and one whose logic does not frighten the horses.
What does frighten the horses - and indeed the reindeer - are the other elements which director Abbasi has also worked into his phantasmagoric, hallucinatory film. Tina's relationship with the well-meaning dog-breeder Roland (Jörgen Thorsson) is teetering uneasily on very insecure ground in the first half of the film and we know there is trouble afoot in their home in the woods.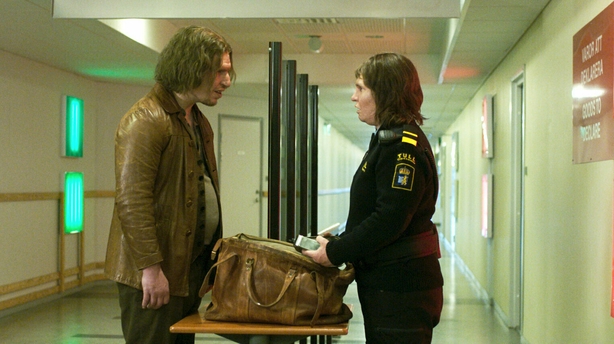 A flawed chromosome and mysterious parentage means that Tina has unusual anatomical features - she is not entirely female and there is evidence of a tail which has been snipped off. Likewise, there is an equally strange creature to whom she becomes fatally attracted, a grub-eating feral individual named Vore (Eero Milonoff.)
These two, we are led to understand as the strange film proceeds, are not at home in the human world and may be meant for each other, even if it's going to be a bumpy ride. The movie thereafter ventures off into a world of trolls and strange creatures.
Border was Sweden's official submission for the Best Foreign Language Film category at the 91st Academy Awards and the film is based on a short story by John Ajvide Lindqvist. The basic premise seems promising, but your reviewer felt it went off the rails and lost a handle on the blend between realism and fantasy, although many will be fascinated by its visceral prance along the border between both elements.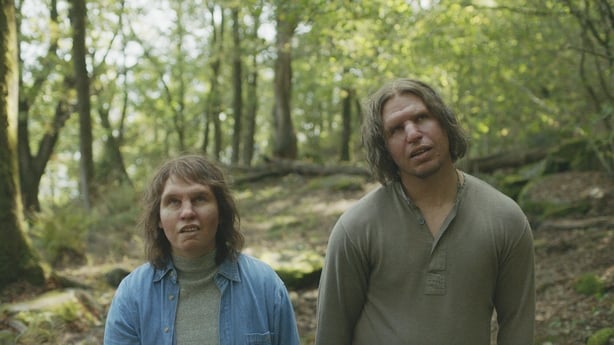 Incidentally, Eva Melender, who plays Tina, suffered somewhat for her art, allowing the make-up and prosthetics necessary to make her deliberately ugly for the role of Tina - there is no other way of putting it, one can only use the word ugly in this instance. The Iranian-Swedish director Ali Abbasi deliberately reversed the usual expectations by making his lead actress look like this. That choice alone will provoke much discussion, being a challenge to beauty-obsessed film-making which is the norm, even among film-makers who would deny they are in the beauty game. The movie gets a little crazy which you may like if you like the vampire-style of thing (okay, they're not vampires but same drift.) Otherwise you may virulently dislike Border. See it at the IFI and The Lighthouse.
We need your consent to load this YouTube contentWe use YouTube to manage extra content that can set cookies on your device and collect data about your activity. Please review their details and accept them to load the content.Manage Preferences