"This is not going to go the way you think..."
If ever a line in a Star Wars trailer managed to put the wind up the faithful, it was Luke Skywalker's galaxy-weary warning in the latest scene-setter. And sure enough, writer-director Rian Johnson - the first go-it-alone scribe since George Lucas - has set the controls for suspense and shocks with his Last Jedi, a movie that is at times too much of a good thing, but which still delivers that oh-so-precious cargo of moments for the memory bank.

Picking up directly after The Force Awakens, with the Rebels looking down the barrel of annihilation and young hero Rey (Daisy Ridley) and old soul Luke (Mark Hamill) still locked in their Skellig Michael staring contest, The Last Jedi goes big on identity, confusion and loss as Johnson puts characters through the existential wringer like no Star Wars director before him. Ridley makes the film her own; Hamill appears to age by the minute in his so-worth-the-wait return of the Jedi; Adam Driver embodies the "child in a mask" put-down thrown at his conflicted villain, Kylo Ren, while the Wild Atlantic Way is both the most stunning of backdrops and strongest of co-stars.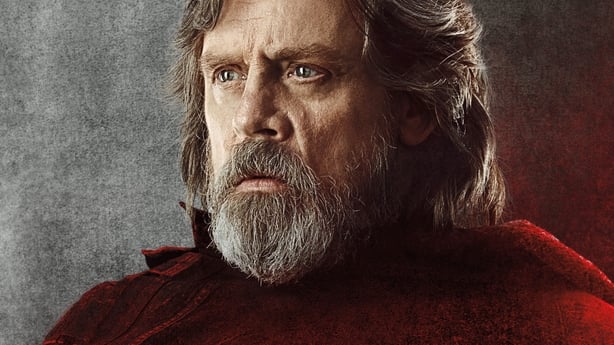 There are times, however, when the wow factor and compelling character beats give way to the feeling that Johnson lost the run of himself with the film's duration, and that the longest adventure in Star Wars history really didn't need that distinction. Case in point is the plot involving Finn (John Boyega) and new hero Rose's (Kelly Marie Tran) McGuffinesque mission to Canto Bight, which is of the ashtray-on-a-speederbike variety, and takes away from the tension cranked up elsewhere. Chances are you'll find other sections where you wanted to see less of some actors and more of others. The campaign to get Domhnall Gleeson his own General Hux spin-off movie is now officially under way - campy doom and workplace skulduggery has rarely looked more fetching in black. You'll love his guff.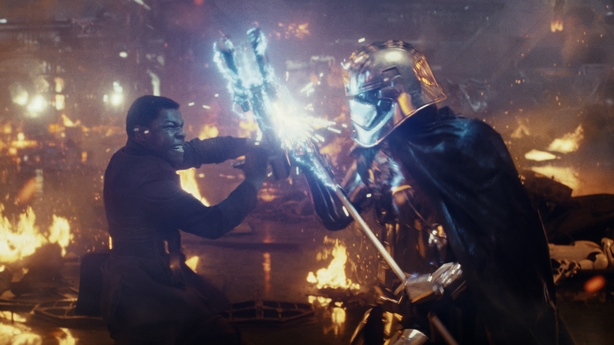 And cheeky as you like, Johnson himself has doubled down with the show-stoppers in his bid to eclipse all previous Star Wars finales. That one-two more than compensates for any paunchiness elsewhere and really puts it up to the returning JJ Abrams for Episode IX in two years' time. He has his work cut out after the jaw-drops here, but the last thing he should worry about matching is the running time.
We need your consent to load this YouTube contentWe use YouTube to manage extra content that can set cookies on your device and collect data about your activity. Please review their details and accept them to load the content.Manage Preferences