Katherine Heigl, the former Grey's Anatomy star who (in)famously withdrew her name from Emmys consideration because she did not think she was given the material "to warrant" a nod, and who turned a bit sniffy about her biggest box office hit Knocked Up, has top billing in perhaps the worst film we're going to get in 2017.
Reports from the US say that Grey's creator Shonda Rhimes was last seen heading towards A&E because she had suddenly begun to laugh like Woody Woodpecker. Eyewitnesses said that en route, Rhimes met Knocked Up director Judd Apatow and star Seth Rogen, who had decided to see about getting their ribs taped after a 12-hour mirth-bender.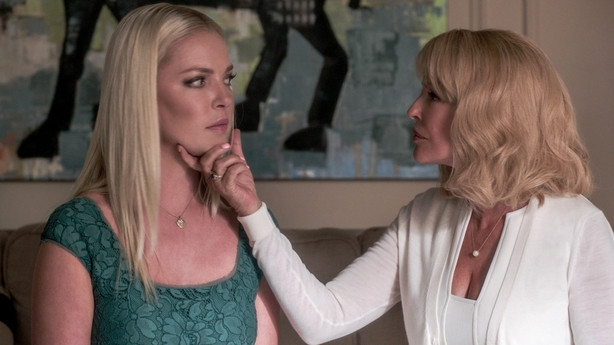 This Fatal Attraction-strokes-The Hand that Rocks the Cradle clunker sees Rosario Dawson's character Julia move in with micro brewery-owning beau David (Geoff Stults) and daughter Lily (Isabella Rice).
You'll be looking for a shot of the hard stuff yourself fairly quick.
On her way into town, Julia somehow missed the 10,000-foot Bad Move! sign: David's ex-wife Tessa (Heigl) is still his business partner and aside from brushing her hair in the mirror at every opportunity in a Machiavellian show of mane-taming, she spends most of her time trying to turn Lily into Mini-Me. Oddly enough, Tessa also reckons herself and David are still a thing. Wait'll she gets wind of the wedding...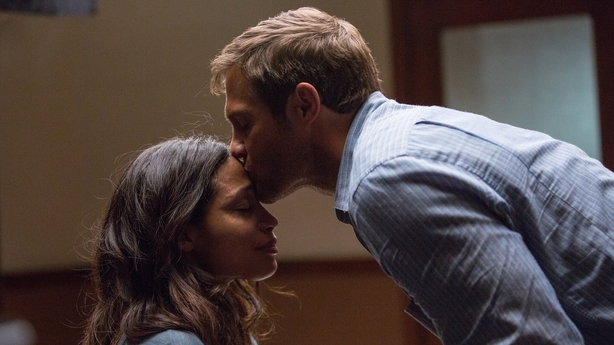 Recalling that old adage that no one is ever first choice for the role, Unforgettable originally had Kate Hudson and Kerry Washington lined up to star, with The Duchess and A United Kingdom's Amma Asante in the director's chair. By the time the cameras started rolling, Heigl and Dawson were out front with veteran producer Denise Di Novi making her debut behind the lens. The results disprove the theory that 90 per cent of directing is casting.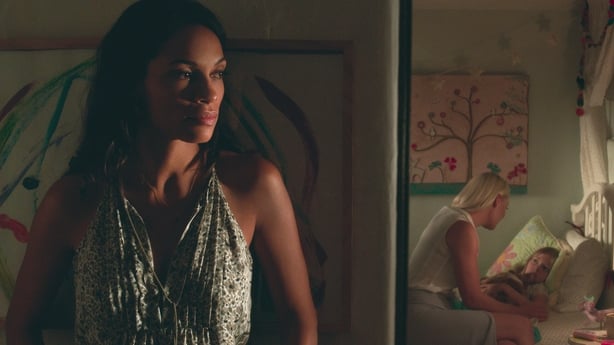 With a TV movie vibe and pacing problems throughout, Unforgettable is as languid as it is laughable and should've gone straight to streaming. This is a film where even the most obvious of opportunities, like giving Cheryl Ladd's Bad Grandma a bigger role, are missed in the bleary-eyed trudge towards the sitting room showdown - takes some doing to see the John Travolta and Vince Vaughn-starring dud Domestic Disturbance in a better light 15 years later.
It'd do her stock the power of good if Heigl actively campaigned to win next year's Razzie.